Preparing Children with Special Healthcare Needs for an Emergency
Posted on

by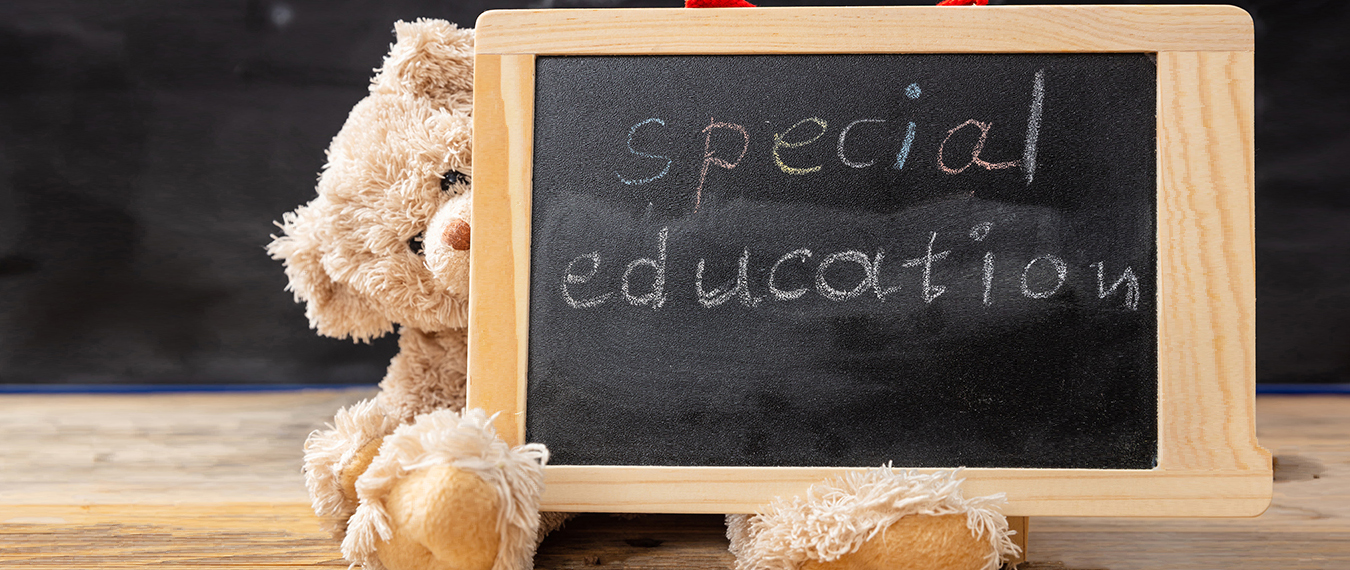 In my home both of my children have special health care needs. My daughter Charlotte is 4 years-old, and my son, Zachary, is 2 years-old. Both were diagnosed with asthma at an early age. Having children with special health care needs means that my husband and I must think ahead, plan ahead, and prepare our children for an emergency where we may not be with them, or where we may not have access to the comforts of home and the routine we are used to. Below are tips on preparing your family for an emergency, and how that emergency may impact transportation and reunification.
Preparation
First and foremost, establish a personal support network or self-help team that is familiar with your child's special healthcare needs, and available to help before, during, and after an emergency. Work with your team to identify the 7 key areas of support:
Make arrangements prior to an emergency for your team to immediately check-in with you when disaster strikes.
Exchange important keys or codes, such as, house keys, car keys, and garage door codes.
Show them where you keep emergency supplies.
Share copies of your emergency documents, evacuation plans and emergency health information card.
Review and practice ways for contacting each other in an emergency.
Notify your team when you have plans to travel, and make sure they know when you will return.
Learn about each other's needs and how you can help before, during and after an emergency.
In order to prepare your family and your team ahead of time, make sure you create an emergency care plan that considers the special needs of your child. For example, if your child has specific dietary needs or mobility limitations, make sure that your emergency plan has information on the kinds of food to avoid or a list of items that your child may need for his or her assistant devices (ex. Spare battery for an electric chair). It might also be helpful to create a kit or go-bag that has necessary back-up battery supplies, special non-perishable foods and special medicines. For example, if your child has asthma, make sure you have an adequate supply of asthma medications such as albuterol. You may also need to consider having spare albuterol inhalers at school and at home in case there's an emergency.
Work with your healthcare provider and your child's school to make sure they are aware of your child's needs and have plans in place to accommodate those needs in case of an emergency. The American College of Emergency Physicians and the American Academy of Pediatrics developed an Emergency Information Form to help emergency care professionals and healthcare providers give appropriate care for children with special healthcare needs during an emergency.
Transportation
Each emergency is different and may require different actions to keep your family safe. Depending on the emergency, authorities may ask you to stay where you are by sheltering in place, or they may recommend that you evacuate.
The American Academy of Pediatrics advises that children with special health care needs need to have access to safe transportation, specifically family vehicles and school buses that are specific to their needs.
In order to do this, families, healthcare professionals, and school administrators need to be aware of the current guidelines for properly securing and transporting children of different ages, and with different physical and mental abilities.
Families and caretakers of children with special health care needs need to avoid using makeshift restraint systems or products that are not suitable to the child being transported.
When transporting a child with special healthcare needs, please consider the following:
Place the child in the back seat of a motor vehicle.
For a child who requires observation during travel, and for whom an adult is not available to ride in the back seat with, an air bag on/off switch may be considered for the vehicle.
Follow all instructions by the manufacturer of the vehicle, and safety seat.
Children with a medical problem should have a special care plan that details how to transport them during an emergency.
Families of children with special healthcare needs need to properly install appropriate restraint systems in family vehicles and know how to use them.
Parents, healthcare professionals, and educators should consider a child's transportation needs and incorporate those needs into the child's Individual Education Plan (IEP).
Reunification
Each day, 69 million children in the United States attend childcare or school. As a caregiver you can protect your children by knowing their school or childcare center's emergency plan.
If an emergency occurs during the school day, school authorities will activate their emergency action plan, which may include evacuating the children off site to a safer place or emergency shelter.
In situations such as this, wait until emergency or school authorities say it is safe for you to pick up your child. Do not go to your child's childcare center or school during an emergency, doing so can put you and your child at greater risk. Instead, take steps now to help with reunification:
On an annual basis, make sure that your child's school has up-to-date emergency contact information for your child. Be sure to notify the school every time your address or phone number changes.
Get a copy of your child's school or child care center emergency plan. These will explain their evacuation plans, how the facility will contact you, and how you will be reunited with your child during or after an emergency.
Send your child to school with an updated backpack emergency card. It's an easy way to share emergency contact information and can help when there is a communication barrier. Also, if your child is able, teach them how to call 9-1-1 and memorize important phone numbers.
Create reunification and communication plans that cater to your child's special and specific needs. This may involve establishing non-verbal cues that will allow a child to communicate their needs to a trusted adult or peer.
Reviewing and practicing your plan with your team and family before an emergency will also help you recognize what might be missing from your plan.
The U.S. Department of Education's Office of Safe and Supportive Schools (OSSS) and its Readiness and Emergency Management for Schools (REMS) Technical Assistance (TA) Center offers a variety of resources on the topics of reunification, access, and functional needs via web pages hosted on their website. Each page offers resources from the REMS TA Center and other national and Federal partners, including CDC that can support planning around these topics before, during, and after emergencies.
Resources
Thanks in advance for your questions and comments on this Public Health Matters post. Please note that the CDC does not give personal medical advice. If you are concerned you have a disease or condition, talk to your doctor.
Have a question for CDC? CDC-INFO (http://www.cdc.gov/cdc-info/index.html) offers live agents by phone and email to help you find the latest, reliable, and science-based health information on more than 750 health topics.
Posted on

by
---
Page last reviewed:
May 20, 2020
Page last updated:
May 20, 2020