Welcome PrepTember: The Readiest Time of the Year
Posted on

by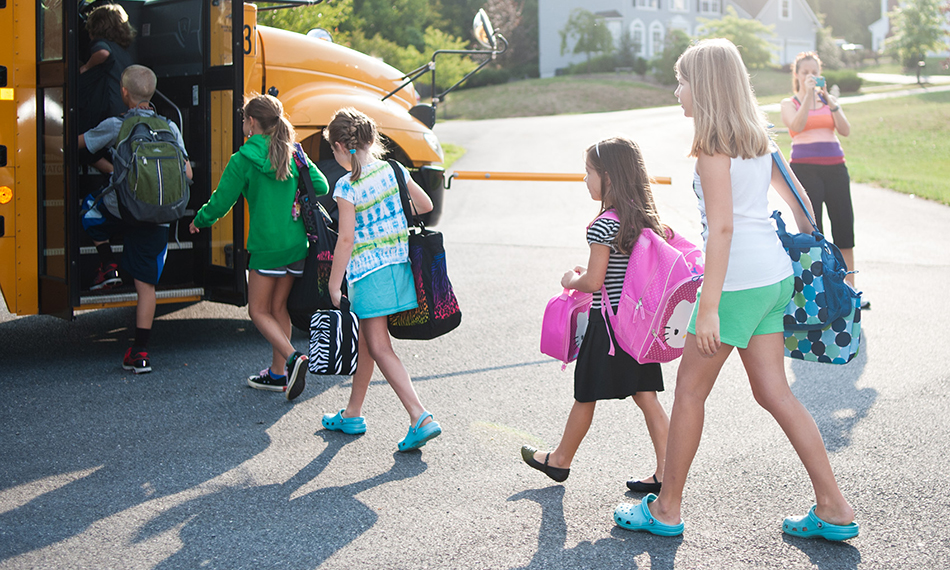 September is a busy month, and not just because that's when all things pumpkin spice start showing up on store shelves and coffeehouse menus. Here are few reasons why September is possibly the busiest time of year for emergency and risk communicators, including those of us here at the Center for Preparedness and Response (CPR).
It's National Preparedness Month
September is National Preparedness Month (NPM). The CDC observes NPM annually; this year, with the release of a new CDC Digital Media Toolkit on the topic of Personal Health Preparedness.
Personal health preparedness is about having the wherewithal—the supplies, skills, and self-efficacy—to preserve and protect your health and wellness until help can arrive after an emergency.
To help make it a PrepTember to remember, we've packed the online toolkit with shareable graphics and social media messages, sample blog posts, and newsletter abstracts that can be used year-round to promote personal health preparedness for the "side effects" of a disaster.
Large-scale events, like hurricanes, can cause widespread devastation and long-lasting power outages, disrupt supply chains, and strain the public health and healthcare systems.
When access to resources and the availability of services is limited, it is important to have the personal needs, prescriptions, paperwork, power sources, and practical skills you need to look after yourself and others.
Follow the Public Health Matters blog and the Center for Preparedness and Response on Twitter during NPM for tips on how to Prepare Your Health (#PrepYourHealth) for an emergency.
It's Peak Hurricane Season
Peak hurricane season in the Atlantic is mid-August to late October. Hurricanes Harvey, Irma and Maria (2017), and Florence and Michael (2018), all happened in that roughly 10-week window.
According to the National Hurricane Center (NHC), in an average year we would expect to have had four named systems by the start of September. Two of those systems would be hurricanes, one of which would be of category 3 or greater in strength. At the time this blog was published, the NHC was tracking Tropical Storm Dorian in the Caribbean Sea.
Tropical Storm Dorian notwithstanding, collective memory of the last two Atlantic hurricane seasons should be enough to persuade people to prepare as best they can for possibility of a storm. At its most basic, that means having an emergency kit and a plan that explains in detail how to stay healthy, informed, and connected. For example:
Contact your state public health department to find out if laws where you live permit pharmacists to dispense a 30-day refill of medications in advance of an emergency. Some states allow pharmacists in counties under an emergency declaration to refill specific prescriptions.
Stay tuned to the NHC for the latest about tropical storm and hurricane activity in the Atlantic.
Use social media and text messages to keep family and friends updated about your location and well-being after an emergency.
For more information on how to prepare for hurricanes, visit https://blogs.cdc.gov/publichealthmatters/2019/05/hurricaneprep/.
It's Back to School Time
August and September is back to school time for most students. An estimated 69 million children in the United States are in school or a child care center on any given weekday.
Children are the largest vulnerable population in the country so their unique needs must be considered when planning and preparing for emergencies.
There's lots involved in getting kids prepared for the school year. Here are three ways to prepare your student that go beyond school supplies:
Don't let you child board the bus without an updated Emergency Backpack Card. Make sure your child's school or child care center has the names and phone numbers of at least two emergency contacts.
Every school and child care center should have a written plan that explains how they will communicate with parents and reunite families in an emergency. Ask your child's school or child care center for a copy of theirs.
Keep teachers informed of any health conditions, such as asthma, food allergies and bleeding disorders, and what to do in case of an emergency. Provide your child's school with any personal needs and prescriptions, such as an asthma inhaler, that your child might need.
Get more back to school reminders and readiness tips at https://www.cdc.gov/parents/children/back-to-school.html
Thanks in advance for your questions and comments on this Public Health Matters post. Please note that the CDC does not give personal medical advice. If you are concerned you have a disease or condition, talk to your doctor.
Have a question for CDC? CDC-INFO (http://www.cdc.gov/cdc-info/index.html) offers live agents by phone and email to help you find the latest, reliable, and science-based health information on more than 750 health topics.
Posted on

by
---
Page last reviewed:
August 27, 2019
Page last updated:
August 27, 2019