Community Health Workers: Advancing Equity in Diabetes Care
Posted on

by
From standing shoulder-to-shoulder in poorly ventilated spaces to performing back-breaking labor, working at a poultry farm during the COVID-19 pandemic was a physically and emotionally taxing job.
Often these difficult jobs are done by people who struggle to find employment, such as those with undocumented status or who live in communities with limited resources. In these communities, it's common for residents to not speak English fluently and to live in large families and densely populated areas. These factors increased the risk and spread of COVID-19 for poultry workers.
The challenges this workforce faced in navigating the COVID-19 pandemic are significant but not uncommon. The pandemic highlighted persistent health disparities. Compared to COVID-19 hospitalization rates for White people, rates were 3.4 times higher for non-Hispanic American Indian/Alaska Native adults and 2.8 times higher for non-Hispanic Black and Hispanic or Latino people. Why do these disparities exist and how are they magnified when a person also is managing a chronic health condition like diabetes?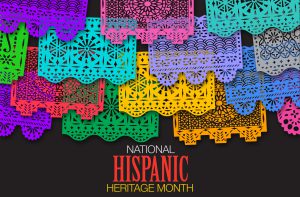 Factors where we are born, grow, work, live, and age have been shown to have a greater influence on our health than genetic factors. This Hispanic Heritage Month, we're ensuring that all voices are represented to build stronger, healthier communities. Achieving health equity requires solutions at all levels, and building on the strengths of a community can yield lasting, effective outcomes.
Community health workers (CHWs), also known as promotores de la salud and community health representatives, represent one solution. CHWs consistently and effectively support people who face barriers accessing services. For example, they can address language barriers to connect poultry workers to COVID-19 vaccines or ensure access to continued care for people living with chronic diseases for example resolve medication issues that prevent someone taking their blood pressure medication.
Let's explore how we can partner with this invaluable workforce to promote equity in diabetes care.
Disparities in Diabetes Among Hispanic Groups
Social determinants of health (SDOH) are nonmedical conditions in the places where we live, work, play, and learn that affect our health risks and outcomes. They have profound impacts on our well-being, accounting for 50% to 60% of health outcomes. SDOH can include:
Access to nutritious foods
Economic policies and systems
Social norms
Climate change
People living in communities of some racial and ethnic groups in the United States have more challenges navigating their health due to their environment. As a result, diabetes and its complications affect Hispanic or Latino people more. For example:
Regardless of their geographic or cultural heritage, Hispanic or Latino people are more likely to have type 2 diabetes (17%) than non-Hispanic White people (8%).
People who are Hispanic or Latino experience more severe diabetes complications like higher rates of kidney failure and diabetes-related vision loss and blindness.
Because health is affected by multiple factors, confronting the differences in SDOH can bring us closer to health equity.
The Role of Community Health Workers in Accessing and Providing Equitable Diabetes Care
CHWs are frontline public health workers whose shared culture, language, and experience support their unique role in bridging gaps between their communities and physical and mental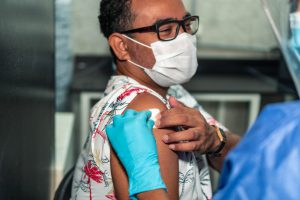 health care, public health, and social services. They play a key role in improving health by addressing SDOH.
Because they understand the challenges of eating healthy, being active, coping with stress, and accessing care for people with diabetes, CHWs can address equity and access issues in diabetes care. In fact, researchers at the University of Texas found that CHWs were able to help 32% of their clients with diabetes achieve reduced A1C, resulting in fewer hospital visits.
Addressing the Issue: Resources for Communities
In 2021, CDC launched an agency-wide process to build and expand efforts to address SDOH. The work highlights the importance of community engagement, collaboration, and partnership to tackle health equity—and CHWs play an integral role.
CDC engages with partners, such as the National Association of Community Health Workers (NACHW), to develop resources to help organizations better engage with CHWs. These resources include:
Role of Community Health Workers in Addressing Food and Nutrition Security and Social Support During the COVID-19 Pandemic: CDC collaborated with NACHW to better understand CHWs' perspectives on meeting community needs during a public health crisis. This white paper and infographic underscore the critical role of CHWs as frontline public health workers and outlines what national partners can do to better engage with and support this workforce.
Road to Health Toolkit: CHWs can use this newly enhanced resource to start an outreach program to help people prevent or delay type 2 diabetes. Designed for African American and Hispanic or Latino communities and available in Spanish and English, the toolkit includes discussion guides, interactive posters, and podcasts.
Whether we face another public health crisis or continue to work toward equitable diabetes care, it's clear that partnering with CHWs is critical. What are some ways you can collaborate with CHWs to strengthen your organization's work?
Posted on

by
---
Page last reviewed:
September 27, 2023
Page last updated:
September 27, 2023