Promoting and protecting the health of women and girls: In celebration of the Office of Women's Health on their 25th Anniversary!
Posted on

by
Congratulations to CDC's Office of Women's Health (OWH) on celebrating 25 years! That's 25 years of promoting public health research, evidence-based programs, policies, and strategies that improve the health and safety of all women and girls. It is quite an accomplishment.
The Division of Reproductive Health (DRH) is pleased to have collaborated with OWH throughout this time. DRH's mission to ensure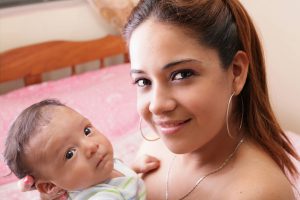 optimal and equitable reproductive health for all makes working with OWH a natural fit. Over the past 25 years, we have made significant progress in the advancement of women's and girls' health. Looking back to 1994, DRH released the monograph "From Data to Action: CDC's Public Health Surveillance for Women, Infants and Children."[i] It provided an overview of public health surveillance and data programs at CDC that address women's health. It offered practitioners and planners at the state, local and national levels information on the uses and limitation of such data.[ii]
More recently, we have seen the national teen birth rate fall to an all-time low. In 1970, about 68 teens in every 1,000 had a baby. Today, that rate has dropped to 18.8—the lowest rate ever seen. DRH tested a set of innovative community-wide approaches to reduce teen pregnancies and births. These projects demonstrated the effectiveness of innovative, multi-component, community-wide initiatives in reducing rates of teen pregnancy and births in communities with the highest rates.   The initiatives linked prevention efforts and clinical services and engaged more teens in evidence-based programs.
Over time, DRH has partnered with HRSA's Maternal Child Health Bureau to provide direct technical assistance to states through the Maternal and Child Health Epidemiology Program (MCHEP). MCHEP focuses on promoting and improving the health and well-being of women, children, and families by building capacity at state, local, and tribal levels and applying sound epidemiologic research and scientific information to maternal and child health programs and policies. MCHEP has assigned more than 35 senior CDC epidemiologists focused on maternal child health epidemiology capacity building and applied research to 20 states, and 6 other public health agencies and organizations.
Throughout the past 25 years, DRH has expanded the Pregnancy Risk Assessment Monitoring System (PRAMS). PRAMS collects state-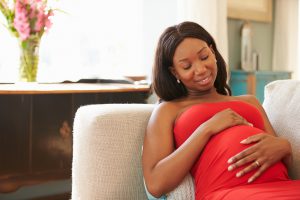 specific, population-based data on maternal attitudes and experiences before, during, and shortly after pregnancy. We use these data to identify women and infants at high risk for health problems, to monitor changes in health status, and to measure progress towards goals in improving the health of mothers and infants. Researchers also use PRAMS data to investigate emerging reproductive health issues, while state and local governments use PRAMS data to plan and review their programs and policies for reducing maternal and infant morbidity and mortality. Forty-seven states, New York City, Puerto Rico, the District of Columbia and the Great Plains Tribal Chairmen's Health Board (GPTCHB) currently participate in PRAMS, representing approximately 83% of all U.S. live births.[iii] DRH is committed to preserving the progress PRAMS has made over the past 25 years.
But while great progress has been made, much work remains. Over the past decade, we have seen maternal mortality rates go up. DRH has a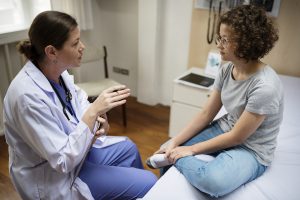 new Notice of Funding Opportunity, "Preventing Maternal Deaths: Supporting State Maternal Mortality Review." This funding will improve our understanding of the drivers of maternal mortality and complications of pregnancy and associated disparities and identify initiatives to implement in the right places for families and communities who need them most. Preterm birth rates are going in the wrong direction and need continued attention to ensure that past progress is not lost and that outcomes continue to improve for women and infants. We need to better understand the multitude of factors affecting maternal health and its connections to fetal and infant health, which may be driving recent increases in preterm birth. Whether we are working to improve maternal mortality surveillance, prevent teen and unintended pregnancies, or building local epidemiology capacity to improve the health of women, children and families, we will continue to work hand in hand with the CDC Office of Women's Health to protect and promote the health of all women and girls for years to come.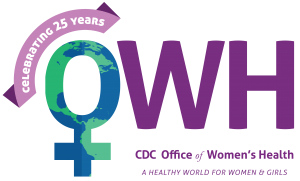 Special thanks to RADM Barfield for contributing this blog as part of the celebration of the 25th anniversary commemoration of CDC's Office of Women's Health. Our theme for the 25th anniversary commemoration is A Healthy World for Women and Girls .   
[i] https://www.cdc.gov/reproductivehealth/drh/about-us/DRH-timeline.htm
[ii] From Data to Action: CDC's Public Health Surveillance for Women, Infants and Children. US Department of Health and Human Services, CDC Monograph 1994.
Posted on

by
---
Page last reviewed:
May 15, 2019
Page last updated:
May 15, 2019