Mission Possible: Celebrating Women's Strength and Persistence
Posted on

by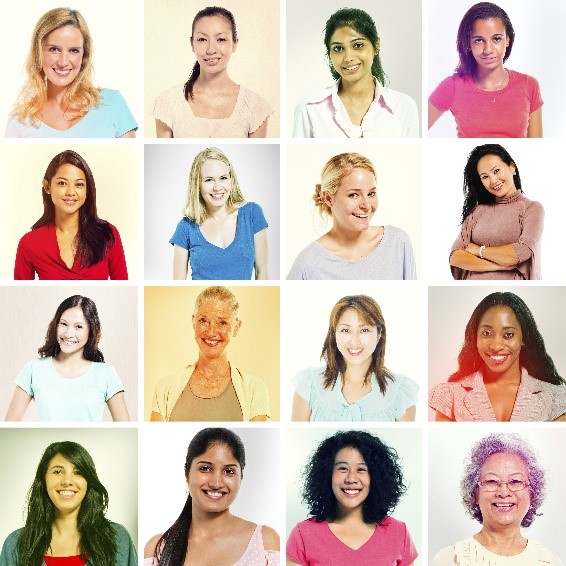 Over the weekend, I attended a women's day event. The event's speaker shared a personal story about her mother's near fatal car accident and how on the day of the accident the doctors tried to prepare her family for the worst. Her mother's prognosis for survival was bleak and if she survived, she would live in a vegetative state. Despite the doctor's prognosis, 'my mother defied the odds and today she is an active older adult,' the speaker exclaimed as she pointed to her mother sitting in the audience. I turned and watched the speaker's mother smile and blow kisses to her daughter and wave to the audience. Yes, the speaker's mother was indeed a survivor of a nearly fatal accident over four decades ago. The doctors said she wouldn't make it; nevertheless, she persisted through therapy and is alive today­ to tell her story.
The National Women's History Project is celebrating this year's National Women's History Month with the theme, Nevertheless, She Persisted. This year's theme reminds me of countless diverse American women who persisted and made great contributions to our nation's history. First, there is Graciela Gil Olivarez, who was born during the 1930s and raised in a segregated community in Arizona. As a young adult, Olivarez developed a strong confidence in her abilities to learn. Years later a philanthropist asked Olivarez to counsel Mexican and Mexican American families in Phoenix to help lower juvenile delinquency and dropout rates. Olivarez' work led to her appointment as Arizona's state director of the Office of Economic Opportunity and later President Johnson appointed her as a member to the National Advisory Council on Economic Opportunity. In 1970, Graciela Gil Olivarez became the first Mexican American to graduate from Notre Dame University School of Law. Through her persistence, Olivarez became a law professor at University of New Mexico, chairperson of Mexican American Legal Defense Fund and the highest-ranking Mexican American woman in President Carter's administration.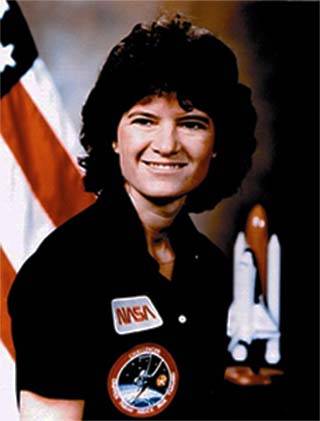 Another pioneer is Sally Ride, best known as the first American woman to take a spaceflight. Because of her persistence and being equipped with a doctorate in physics from Stanford University, she applied to the National Aeronautics and Space Administration (NASA) where she was selected as one of NASA's first six female astronauts. On June 18, 1983, Sally Ride, PhD was launched on a spaceflight as a mission specialist. Dr. Ride paved the way for other women in human space exploration. She also served as a director of educational programs designed to encourage students—especially girls— to embrace the study of science, technology, engineering, and math (STEM). She developed an educational outreach program that enables students, teachers, and the public to learn about Earth from the unique perspective of space.
Facing sexism and personal challenges, Wilma Mankiller, persisted and in 1985, she became the first woman elected Principal Chief of Oklahoma-based Cherokee Nation. As a child, Mankiller's family relocated from Oklahoma to San Francisco. It was during the 1960s in San Francisco she became involved in the civil rights movement and joined the Occupation of Alcatraz. In 1976, Mankiller decided to return to Oklahoma, bringing her experience and strong desires to help make life better for her people. Mankiller served as Cherokee's highest leader and was instrumental to laying important foundations for the Nation's economic and cultural status. In 1998, President Bill Clinton awarded Mankiller with the prestigious Medal of Freedom—the highest civilian award of the U.S.
Another forerunner who persisted is Vivian Pinn, MD. As a girl growing up in Lynchburg, Virginia during an era of segregation, Pinn knew she wanted to be a doctor although she did not know any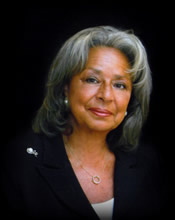 women doctors. Helping to care for her grandparents and the heartbreaking memory of her mother's doctor dismissing her complaints of pain and her mother later dying from bone cancer, was behind Pinn's strong desire to be a doctor. With her family's support, Pinn became the only woman in the University of Virginia medical class of 1967. She became the first African-American woman to chair an academic pathology department at Howard University College of Medicine, and in 1991, Pinn was named the first full-time director of Office of Research on Women's Health at the National Institutes of Health.
These women have demonstrated their strength and persistence to overcome life challenges and achieve awesome accomplishments. They have also contributed to the mission of "healthy lives for everyone" possible through their work in science, law, medicine, and social justice.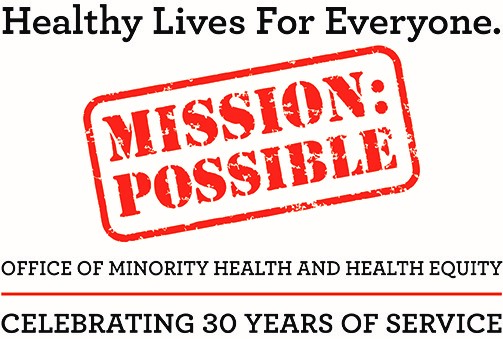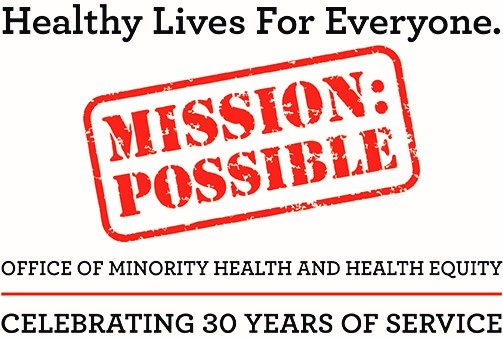 Special thanks to Dr. Tucker for contributing this blog in recognition of Women's History Month and as part of the celebration of the 30th anniversary commemoration of CDC's Office of Minority Health and Health Equity. Our theme for the 30th anniversary commemoration is Mission: Possible. We believe "healthy lives for everyone" is possible and a goal that resonates in public health.
Who are the women in your life that demonstrate strength and persistence?
Sources:
Marin, C. (2009). Graciela Gil Olivarez: Government Official, Attorney, Activist. Retrieved from http://azmemory.azlibrary.gov/cdm/ref/collection/rhcalt/id/15
National Aeronautics and Space Administration. (2014). Who was Sally Ride? Retrieved from https://www.nasa.gov/audience/forstudents/k-4/stories/nasa-knows/who-was-sally-ride-k4.html
Encyclopedia Britannica. (2018). Wilma Pearl Mankiller. Retrieved from https://www.britannica.com/biography/Wilma-Pearl-Mankiller
National Institutes of Health. Vivian Pinn, M.D. Retrieved from https://www.nlm.nih.gov/locallegends/Biographies/Pinn_Vivian.html
Posted on

by
---
Page last reviewed:
March 30, 2018
Page last updated:
March 30, 2018