National Family Caregivers Month: Prioritize Self-Care
Posted on

by
Sterling Hill
Health Communication Specialist Contractor
Division of Cancer Prevention and Control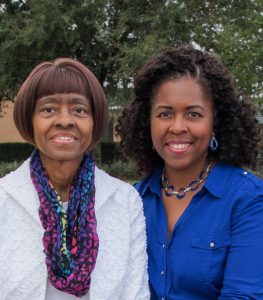 Caring for a loved one with cancer can be hard. Caregivers may struggle with anxiety, depression, and sleeping problems because of the demands of their role and the effects of coping with a loved one's illness. Caregiving can be overwhelming, so it's important for caregivers to take care of their physical, mental, and emotional well-being.
November is National Family Caregivers Month. Self-care for cancer caregivers is vital. Prioritizing self-care doesn't just benefit caregivers' health, it helps them become better caregivers. If you're a caregiver, try these tips to take care of yourself.
Have fun being active. Physical activity plays a key role in reducing your risk of depression and anxiety and can help you sleep better. Physical activity also improves your ability to do everyday activities like climbing stairs and grocery shopping and caring for your loved one. Find activities that you enjoy doing to make your exercise routine more sustainable.
Kimberly Smith, Policy Team Lead for the Division of Cancer Prevention and Control, was a caregiver for her mother from 2012 to 2016 while her mother was being treated for metastatic breast cancer. She also provided extra caregiving support to her grandmother for a couple of years, when she was in the final stages of congestive heart failure. She recommends taking frequent short breaks throughout the day. "Even something as simple as [taking] a quick walk outside or walking the halls of the hospital or cancer center while you're waiting on your loved one to finish treatments can make a difference," she said.
Make sure you get plenty of sleep. Try to get at least 7 hours of sleep a night. To improve the quality of your sleep, attempt to go to bed at the same time each night and wake up at the same time each morning, including on the weekends. Limit screen time in the bedroom. The color of the screen can interrupt your ability to go to sleep. Keep your bedroom quiet, dark, relaxing, and at a comfortable temperature.
Ask for help when you need a break. Warning signs that you are getting too stressed and need a break include irritability, sleep problems, and forgetfulness. Consider arranging respite care, which is care for your loved one so that you can take a break. Usually the respite caregiver comes to the home and gets to know your family member, the family routine, and where medicines are stored. Medicaid or Medicare may help cover respite costs, depending on the state you live in. You can also check with your loved one's health insurance to see what type of respite help may be covered. Although caregivers may feel guilty about stepping away to care for themselves, it's unrealistic to never take a break from caregiving.
Looking back at her time taking care of her mother and grandmother, Smith said, "In retrospect, I think I would have been able to enjoy my time with them more if I had accepted help from others so I wasn't so drained. I finally discovered that there were many family, friends, and church members who were more than happy to come and help out for a few hours each week."
Stay socially connected. Keep in touch with family members, friends, those who share your faith, or a support group for emotional support. Support groups give you an opportunity to speak with others who are in caregiving situations like yours, which can help ease loneliness. You can also get helpful ideas from other caregivers.
It's time to take #self-care seriously
When asked what she wishes she had done differently for self-care, Smith noted, "I completely put myself and my health on the back burner because I thought it would have been selfish of me to focus on me and what I needed at a time when my mother and grandmother were literally fighting for their lives. Now, I realize that me taking care of myself would not have been selfish. It would have been a great gift to my mother and grandmother because they never wanted to become a burden and I know they hated to see me stressed."
To be the best caregiver you can be for your family or friend, self-care is mandatory, not optional.
"I am now learning that you can't do anything to save anyone else if you don't first save yourself," Smith said. "As I once told my mom when she was still trying to be all things to all people while battling cancer, even Superwoman has to take her cape off and recharge from time to time."
If you're a caregiver and you haven't started prioritizing self-care, this is a great time to start!
More Information
Advice for caregivers of cancer survivors
Posted on

by
---
Page last reviewed:
Monday, November 9, 2020
Page last updated:
Monday, November 9, 2020