Recognizing Childhood Cancer Month and the New STAR Project
Posted on

by
Dedicated to the Life of Noah Thames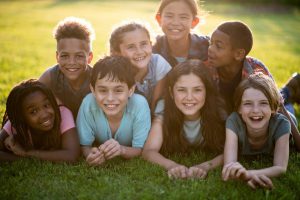 By Sandy Jones and Kimiko Sanders
Division of Cancer Prevention and Control
As the summer comes to an end and school children and young adults begin a new school year, we want to take the time to recognize Childhood Cancer Month in September.
Although pediatric cancer death rates have dropped by nearly 70% over the past 40 years, cancer is still the leading cause of death from disease among children from birth to age 14. About 15,000 children younger than age 20 are diagnosed with cancer each year in the United States.
To that end, the Survivorship Treatment Access and Research ACT (STAR Act) of 2018 gives opportunities for childhood cancer research, improves efforts to identify and track childhood cancer cases, and enhances the quality of life for childhood cancer survivors. Through this Act, the CDC has been granted funding to start the STAR Project.
The CDC's STAR Project aims to improve rapid case ascertainment (RCA) of pediatric, adolescent, and young adult cancer (PAYAC) incidence and promote more robust PAYAC data use among the public health community.


There are many reasons why this work is important to the public. However, the people who work on these programs and the day-to-day data collection often have a personal connection to the work.
Meet Sandy Jones, who is a public health advisor for both the STAR Project and the previous, Early Case Capture Program. Sandy's son, Noah Thames, was an avid hunter and fisherman since he was 3 years old. He wrestled from 6th grade through 11th grade. Noah was just 17 years old in his senior year of high school when he was diagnosed with an inoperable high-grade glioma brain cancer (Anaplastic Astrocytoma, Grade 3 of Thalamus). He completed 6 weeks of radiation and chemotherapy, but the tumor was still growing. Noah's neuro-oncologist and Sandy began a search for other treatments. They found a pediatric clinical trial drug that stabilized the tumor growth for about 18 months. Noah learned how to live life in a wheelchair and without the ability to use his left hand and arm while he was going through treatment. This didn't stop him from participating in fun activities such as senior prom, high school graduation, and time hanging with his friends. Noah continued to hunt and fish and met some wonderful people in several organizations that conduct hunting and fishing adventures for children and young adults with a terminal illness. In early February 2020, Noah's health began to decline as the cancer took over his brain.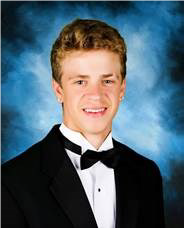 Noah spent his last couple of months in a hospital bed in his bedroom. He was still able to enjoy watching the birds outside of his window until the last weeks of life when he could only communicate by a hand squeeze. Sadly, sweet, loving Noah passed away peacefully about 29 months after his cancer diagnosis, surrounded by family. Noah told everyone, "Don't take life for granted because everything you have or hoped for could be gone in a split second. Live life to the fullest with every breath."
The fight against childhood cancer is a personal one for many in the surveillance community. It is our honor and privilege to keep Noah's memory alive through the naming of the latest ePath solution developed by the STAR Project: The National Program of Cancer Registries National Oncology rapid Ascertainment Hub (NPCR-NOAH).
NPCR-NOAH is a cloud-based ePath solution supporting data standardization and highly accurate case finding. NPCR-NOAH provides reporting facilities and Central Cancer Registries with a lower cost and implementation burden. NPCR-NOAH supports analysis of all lab reports and accepts and processes all data, regardless of the patient's age.
Posted on

by
---
Page last reviewed:
Monday, August 9, 2021
Page last updated:
Monday, August 9, 2021