New Year's Resolution: Prevent Cervical Cancer
Posted on

by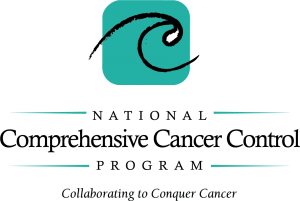 Every year, people resolve to get into better shape or better health. This year take steps to prevent more women from getting cervical cancer.
Each year, approximately 12,000 women in the United States get cervical cancer. Although all women are at risk for cervical cancer, all women do not have to get this cancer. Cervical cancer can be prevented or treated, if found early. The keys to prevention and control are Education, Vaccination, and Screening.
Awardees of CDC's National Comprehensive Cancer Control Program (NCCCP) across the country have been promoting these strategies to save lives and connect affected women to care and survivorship resources.
Educate.
NCCCP programs are using various types of media to educate women, health care professionals, and schools about the disease. For example, the Michigan Department of Health and Human Services, the Puerto Rico Comprehensive Cancer Control Program, and others are using brochures and videos from CDC's Inside Knowledge About Gynecologic Cancer campaign to "encourage women to pay attention to their bodies, so they can recognize any warning signs and seek medical care."
In addition, the Ohio Comprehensive Cancer Control Program, Vermont Department of Health, and others are partnering with local organizations to host screenings of the award-winning documentary, Someone You Love: The HPV Epidemic. The documentary stresses the importance of getting screened and seeking early treatment, by following five women whose lives were each impacted by the disease.
Vaccinate.
Most cervical cancers are caused by human papillomavirus, better known as HPV. This common virus is passed from one person to another during sex. This is why NCCCP programs like those in North Dakota and South Dakota are working with immunization partners to increase the number of adolescents and eligible adults who receive the HPV vaccine.
Screen.
CDC supports the U.S. Preventive Services Task Force recommendation that all women get their first Pap test at age 21 and continue screening until age 65. Programs like those of the Alaska Native Health Consortium, Virginia Department of Health, and their National Breast and Cervical Cancer Early Detection Program partners are using patient navigators to go into communities and connect women with clinics. It's important to remember that a Pap test only screens for cervical cancer, not all gynecologic cancers.
Educate. Vaccinate. Screen.
Cervical Cancer Awareness Month is a great time to jump start your healthiest year yet!
Posted on

by
---
Page last reviewed:
Tuesday, June 23, 2020
Page last updated:
Tuesday, June 23, 2020