Prevent Colorectal Cancer: We Can Do It!
Posted on

by
By Cynthia A. Gelb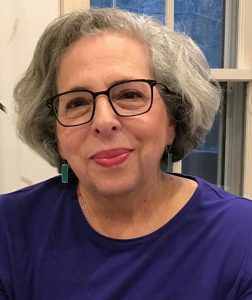 A childhood friend recently learned she has late-stage colon cancer. It's horrible. The prognosis is grim and sad, but it didn't have to happen. Colorectal cancer (CRC) is largely preventable, through screening.
CRC is too common. Of cancers affecting both men and women, it is the second leading cancer killer in the United States. According to CDC, in 2014 (the latest year for which statistics are available), 139,992 people in the United States were diagnosed with CRC and 51,651 died from it.
CRC usually begins as precancerous polyps in the colon or rectum. Screening finds polyps so they can be removed before turning into cancer. Screening also finds CRC early, when treatment works best. Getting screened is so much better than getting cancer. Plus, there are screening test options, so the 'yuck' factor of the early days of screening—when test options were more limited—is often avoidable now.
Consider these three things:
Screening is key to preventing and surviving CRC.
Most insurance plans cover screening; and
There are more screening test options than ever.
So why do people we know and care about still get the disease?
Making Progress, But Not Enough
In 1997, a CDC national survey showed just 41% of adults aged 50 or older were screened for CRC. That year, my mother was diagnosed with and treated for stage 2 colon cancer. She marked 20 years as a survivor last November.
Soon after, Medicare began covering CRC screening. In 1999, CDC launched the Screen for Life: National Colorectal Cancer Action Campaign to raise awareness about the disease.
Fast forward to recent studies showing nearly 66% of Americans aged 50 to 75 were screened according to national guidelines. Progress is being made, but millions of people still haven't been screened as recommended.
CDC's Commitment
CDC's Division of Cancer Prevention and Control supports grantees to help increase screening through its National Comprehensive Cancer Control Program (NCCCP) and Colorectal Cancer Control Program (CRCCP).
The NCCCP offers funding and technical advice to create, implement, and evaluate CCC plans and activities related to CRC and other cancers. The focus is on prevention, detection, treatment, survivorship, and health disparities.
The CRCCP funds states, universities, and tribal organizations to implement proven interventions to increase screening. Grantees worked with more than 200 health systems, reaching more than 1 million patients, and increased CRC screening by 4.4% in just one year.
For clinicians, we offer a continuing education module. It provides guidance and tools on optimal ways to implement CRC screening to help ensure patients receive maximum benefit.
It's Personal
As the daughter of a colon cancer survivor, I know the importance of screening. I have been screened several times, with polyps found and removed almost every time.
At CDC, I lead the Screen for Life campaign. We regularly conduct studies to learn what people aged 50 years and older know, believe, and do related to screening. With this understanding, we create English and Spanish educational materials for people to read online or download and print. We offer fact sheets, brochures, posters, dioramas and display ads, and digital ads.
Maybe you've seen the campaign's broadcast and print public service announcements (PSAs) featuring celebrities such as Diane Keaton, Jimmy Smits, Meryl Streep, and Terrence Howard.
We Can All Help Stop CRC
This March, during National Colorectal Cancer Awareness Month, and throughout the year, we all can do more to stop this disease. Talk to your friends, family, and coworkers. I regularly ask friends and strangers who are around 50 or older if they've been screened and urge them on. I tell them about the range of screening test options. I tell them my mother's survival story and my own screening experiences.
One more late-stage diagnosis is one too many. Each of us really can make a difference.
Posted on

by
---
Page last reviewed:
Thursday, September 9, 2021
Page last updated:
Thursday, September 9, 2021