10 Questions to Ask Your Pharmacist
Posted on

by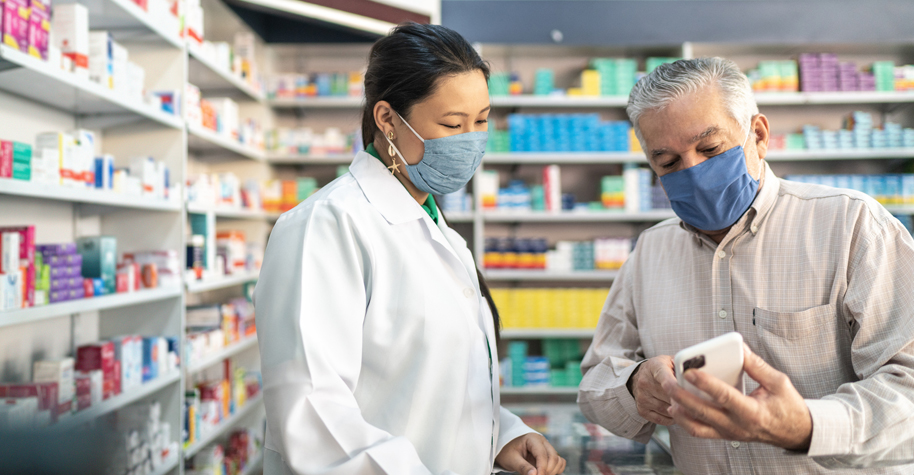 September 25 is World Pharmacists Day
Pharmacists are a bridge between you and your doctor. Your pharmacist might also be the health professional you see and talk to most often about your health.(1)
Pharmacists are trained to help you manage and improve your health every day. Your pharmacist—along with your doctor or nurse—can give you patient-centered answers to questions on many topics, including medicines and immunizations. They can also teach you practical skills, including how to use blood glucose monitors and asthma inhalers, and advise ways you can prepare your health for emergencies.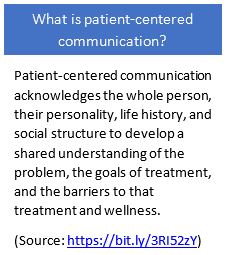 Here are some example questions you might ask your pharmacist the next time you visit the pharmacy.
How do I prepare an emergency supply of medicines? Talk to your doctor or pharmacist about how you can create an emergency supply of medicines. Some states have emergency prescription refill laws that authorize pharmacists to refill a prescription before it's due when under an emergency declaration. These laws vary by state. Learn more about the law where you live.
What type of over-the-counter drugs should I include in my emergency supplies? Maintain an emergency supply of over-the-counter medicines, including pain and fever relievers, cough and cold suppressants, antihistamines, and antidiarrheal medicines in age-appropriate strengths.
What kind of records should I keep with my important paperwork? Keep copies of all your prescriptions. You may need them in case you lose, run out, or damage your medicine. Having written records of your prescriptions makes it easier for another doctor to write a refill if you can't reach your doctor or pharmacy during an evacuation or emergency.(2)
How do I travel (e.g., evacuate) with medicine? Do not keep medicines in the glove compartment of your car. Keep them in their original containers. Keep the containers away from and out of sight of children and pets.(3, 4)
How do I take care of my medicine during an emergency? Keep your medicines in a cool, dry place away from heat, air, light, and moisture.
How do I store medicines safely at home and when traveling (e.g., evacuating) with children and pets? Any medicine, including those you buy without a prescription, can cause harm if taken in the wrong way or by the wrong person or a pet. Put your medicines up and away and out of reach and sight to prevent adverse drug effects.
How do I keep medicines cold during a power outage? Use a cooler, ice, and chemical ice packs. If you use insulin to manage diabetes, try to keep your insulin as cool as possible without freezing it. Insulin that has been frozen can break down and is less effective. You can use insulin in opened or unopened vials that have been stored at room temperature (between 59°F and 86°F) for up to 4 weeks.(5)
How do I judge the safety of medicine after an emergency? Do not take medicine that has changed color, texture, or smell, regardless of its expiration date. Also, do not take pills that stick together, are harder or softer than normal, or are cracked or chipped. Contact your pharmacist or healthcare provider if you are unsure about a drug's safety. When in doubt, throw it out.(6)
How do I safely dispose of expired, unwanted, unused, or damaged prescription medicines? The best way to dispose of most types of medicines is to drop them off at a drug take-back location.(7) This may be your local pharmacy or police station.
What can I do if I am unable to take my medicine as prescribed because it was damaged? Can I share medicines with a friend or family member if they take the same kind? Medicines are only safe to use by the person whose name is on the prescription. You could experience an allergic reaction, an interaction with other medications, or other serious side effects from using someone else's prescription medicine. People who share their drugs may experience side effects if they ration their supply to share with others.(8)
Make your pharmacist an important member of your healthcare team. Contact your local pharmacist or the FDA if you have questions about medicine.
FDA's Division of Drug Information has pharmacists available to answer questions about drug use and safety. You contact them at 1-855-543-3784, druginfo@fda.hhs.gov, and on Twitter at @FDA_Drug_Info.
Learn more ways to prepare your medicine cabinet for emergencies.
References
Thanks in advance for your questions and comments on this Public Health Matters post. Please note that CDC does not give personal medical advice. If you are concerned you have a disease or condition, talk to your doctor.
Have a question for CDC? CDC-INFO (https://www.cdc.gov/cdc-info/index.html) offers live agents by phone and email to help you find the latest, reliable, and science-based health information on more than 750 health topics.
Posted on

by
---
Page last reviewed:
September 20, 2022
Page last updated:
September 20, 2022