Building Trauma-Informed Communities
Posted on

by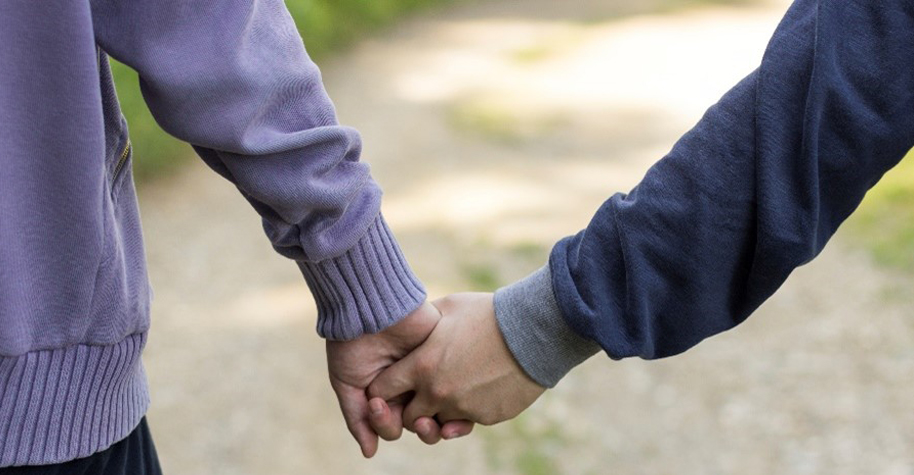 Many people will experience a traumatic event at some point in their lives. Often unexpected and shocking, it may overwhelm their ability to cope and create a lasting sense of fear, vulnerability, and helplessness.
Traumatic events are scary or dangerous experiences that can affect people emotionally and physically. They include acts of violence (e.g., assault, physical or emotional abuse, war), natural disasters, car crashes, and other accidents.(1)
Trauma is a physical, cognitive, and emotional response caused by a traumatic event, series of events, or set of circumstances that is experienced as harmful or life-threatening.(2) Trauma can have lasting effects, particularly if untreated.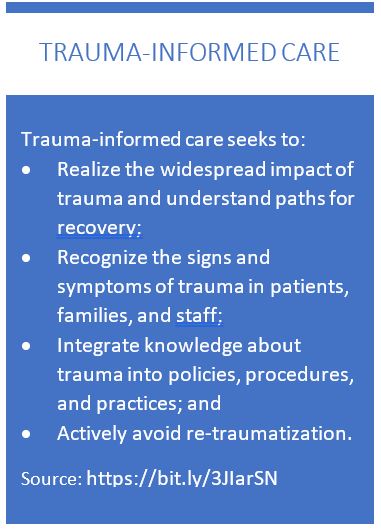 A trauma-informed approach to emergency response is about acknowledging past trauma and showing sensitivity to the effects it can have on the survivors of present events. Knowing how to approach a person or group of people after a traumatic event can reduce the likelihood of re-traumatization.
Trauma and Emergencies
Emergencies can be traumatic. If trauma isn't addressed appropriately, it can have longer and deeper negative effects on individuals, families, and communities. Recovery from a traumatic event can also be an opportunity to develop resiliency and [trauma-informed] tools in preparation for future emergencies or disasters.
Not everyone responds to trauma the same way, and not all people who are exposed to a potentially traumatic event experience trauma. Responses to trauma can last for weeks, months, or even years before people start to feel normal again.
A person's response to disaster-related trauma may be influenced by the following:
Direct exposure to the disaster, such as being evacuated or witnessing others, including family members, in life-threatening situations
Prior experience with and exposure to trauma
Pre-existing physical or mental health conditions
The availability of a strong emotional support network(3)
Taking a Trauma-Informed Approach
Learning how to respond during or after a traumatic event can help your community. Emergency responders should be aware that individuals and communities may have experienced a variety of traumas—including mass trauma or historical trauma. They must also consider a survivor's physical, psychological, and emotional safety and well-being after a disaster.(3)
The six guiding principles of trauma informed care are:
Safety
Trustworthiness and transparency
Peer support
Collaboration and mutuality
Empowerment and choice
Cultural, historical and gender issues(3)
This approach requires constant attention, sensitivity, and awareness to make sure the community and those affected receive the care they need after an emergency.
The keys to creating a trauma informed approach to care are:
Creating a safe environment
Hiring and training for a trauma-informed workforce (clinical and non-clinical staff)
Preventing secondary traumatic stress in staff
Engaging patients in organizational planning
Leading and communicating about the transformation process(4)
Adopting trauma-informed practices may require a cultural change at an organizational level. Emergency responders can use a trauma-informed approach to help during or after an emergency.
The Substance Abuse and Mental Health Services Administration (SAMHSA) Disaster Technical Assistance Center helps states, territories, tribes, and local providers plan for and respond to behavioral health needs after a disaster. Learn about trauma-informed care to help others in your community.
Building a Trauma-Informed Community
Building resilient and trauma-informed communities is essential to improving emergency recovery outcomes. No community is safe from the potential impact of unexpected traumatic events. But by being trauma-informed, they can become a safe place for those recovering from distressing events.(5)
Communities can be resilient if they have the right resources available. Unfortunately, resources may not always be available. There may be barriers that can prevent those in a community from accessing resources when they need them. These may include cost, lack of transportation, and availability of resources.
Nonprofit organizations such as United Way offer free services where individuals can reach out to find resources available in their area.
Federally Qualified Health Centers and Rural Health Clinics are community health providers in underserved areas that receive funds from the Health Resources and Services Administration that make their services affordable to patients that need assistance.
In today's world, resources are not limited to in-person visits. Many mental health providers now offer telehealth services. These services make it possible for patients to access care from the safety, privacy, and convenience of their homes. More work is needed to provide universal broadband access so that persons at highest risk of poor mental and physical health outcomes from emergencies and trauma have access to this form of care. Mental health trainings are also available to help communities strengthen their resilience.
Communities and emergency responders should strive to provide their services with a trauma-informed approach in an effort to make sure people experiencing trauma receive care that promotes healing and avoids re-traumatization. Many resources and training for people who work in fields that support individuals experiencing trauma—for example, emergency medical services, law enforcement, and religious organizations—are available online.
Community members can talk about being trauma-informed with their families, coworkers, children's teachers, and others within their social networks. Communities that work together to make these resources available to those in need can improve the resiliency of community members.
References
Resources
Thanks in advance for your questions and comments on this Public Health Matters post. Please note that CDC does not give personal medical advice. If you are concerned you have a disease or condition, talk to your doctor.
Have a question for CDC? CDC-INFO (http://www.cdc.gov/cdc-info/index.html) offers live agents by phone and email to help you find the latest, reliable, and science-based health information on more than 750 health topics.
Posted on

by
---
Page last reviewed:
May 25, 2022
Page last updated:
May 25, 2022