Using Trauma-Informed Care to Guide Emergency Preparedness and Response
Posted on

by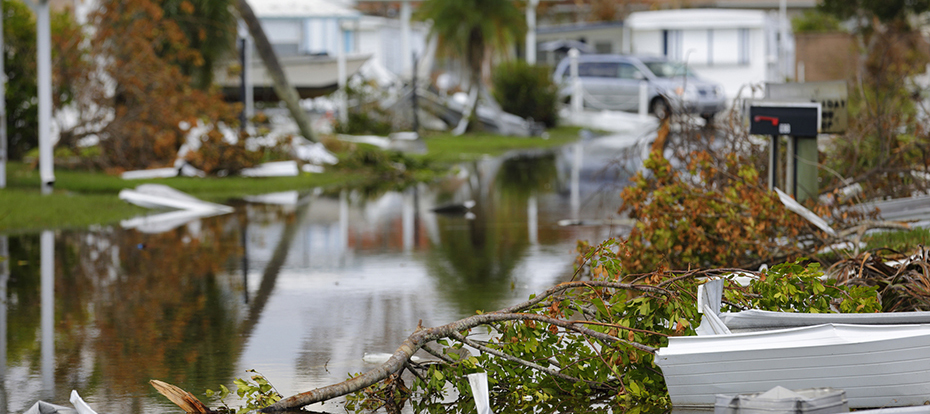 Exposure to a traumatic event or set of circumstances can negatively affect a person's mental, physical, social, emotional or spiritual well-being for a long time after the initial incident. We know that not all individuals respond to trauma in the same way and we know that individuals with a history of trauma, especially childhood trauma, are more likely to experience psychological distress and are at increased risk for the development of Post-traumatic Stress Disorder (PTSD) with future exposure to trauma.
The chemicals in our bodies change during stressful or traumatic situations
When the body is threatened, stress hormones are released to help you survive (fight or flight response). These hormones cause our bodies to minimize non-essential tasks, including growth, reproduction, and immune function and to maximize body functions that are necessary to prepare the body to fight or flee from a stressor.  Functions such as breathing, heart rate and alertness are useful for the body to survive the stress.   If someone is regularly exposed to trauma, stress hormones are repeatedly released and the brain can become exposed to these powerful stress hormones that would normally be present in the body for short periods of time. Over time repeated exposure to stress may cause your body's natural stress response system to malfunction and can result in potentially unhealthy mental and physical responses to current or future stress.  These responses can include irritability, emotional reactivity, intrusive thoughts about the event, emotional numbing and avoidance, loss of one's sense of safety, or diminished capacity to trust others.
Exposure to trauma can affect a person's normal coping and stress management skills.  A person's mental health during an emergency may be impacted by:
Direct exposure to the disaster, such as being evacuated or witnessing others (including family members) in life-threatening situations
Prior experience with and exposure to trauma
Pre-existing conditions, such as mental health conditions
Socioeconomic factors, such as family resources available
Family variables, for example, how parents react
Take trauma into account when responding to emergencies
When someone has experienced trauma, he or she can be re-traumatized if emergency medical service providers, healthcare professionals, and community service providers are not aware of and sensitive to the possibility of re-traumatization. Emergency responders should be aware that individuals and communities may have experienced a variety of traumas in their lives and need to consider a survivor's physical, psychological, and emotional safety and well-being after a disaster.
Trauma-informed organizations and emergency responders need to be sensitive to the potential impact that widespread trauma can have on individuals. An essential underpinning of trauma informed care and approach is the awareness that procedures and interactions can be re-traumatizing.
Training emergency responders in trauma-informed care
The CDC's Office of Public Health Preparedness and Response (OPHPR) collaborated with SAMHSA to develop a trauma-informed care training for CDC. Working with Mary Blake (SAMHSA) and the Technical Assistance Center, SAMHSA's National Center for Trauma-Informed Care (NCTIC) developed and led a new training for OPHPR employees about the role of trauma-informed care during public health emergencies. The training aimed to increase responder awareness of the impact that trauma can have in the communities where they work. Participants learned the six principles that guide a trauma-informed approach, including:
Safety
Trustworthiness and transparency
Peer support
Collaboration and mutuality
Empowerment, voice and choice
Cultural, historical, and gender issues
Adopting a trauma-informed approach is not accomplished through any single particular technique or checklist. It requires constant attention, caring awareness, sensitivity and it may require a cultural change at an organizational level. On-going internal organizational assessment and quality improvement, as well as engagement with community stakeholders, will help to imbed this approach which can be augmented with organizational development and practice improvement. The training provided by OPHPR and NCTIC was the first step for CDC to view emergency preparedness and response through a trauma-informed lens.
Resources:
Posted on

by
---
Page last reviewed:
August 15, 2018
Page last updated:
August 15, 2018