Local CERTs Offer a Way to Get Involved in Your Community
Posted on

by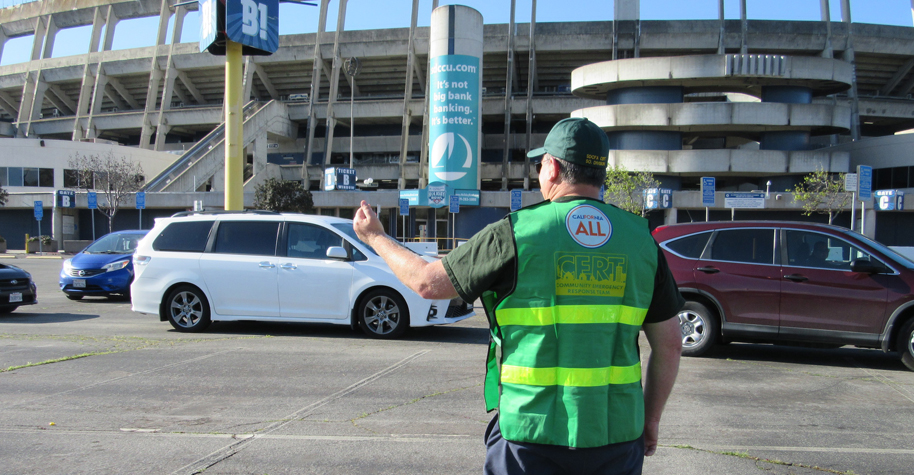 This student-authored post is published by CPR in partnership with Medill News Service and the Northwestern University Medill School of Journalism, Media, Integrated Marketing Communications. The views and opinions expressed in this article are the author's own and do not necessarily reflect the views, policies, or positions of CPR or CDC.
When a 10-year-old girl went missing from her home in the middle of the night on July 23, 2021, her parents called the police.
The next morning, the Canton (Mich.) Police Department mobilized the local Community Emergency Response Team (CERT) to help find the child. She was found safe later that day.
William Hayes, the emergency management coordinator for the Canton Public Safety Department, calls CERT "a force multiplier." CERT volunteers support Canton police on different nonviolent and noncriminal missions like in 2004 when local cell towers broke down. While repair crews fixed the towers, team members developed a system of communication using handheld radios. They used the radios to stay connected with each other and informed of the crews' progress.
In the case of the missing girl, the combined force of CERT volunteers and police officers were able to search further, wider, and faster than the police could've done alone. Jeff Grand, who works full-time at a local bank and joined CERT three years ago to get involved in his community, estimates he and his partner knocked on hundreds of doors that morning.
The response capabilities of CERTs frees up professional responders to focus their efforts on more complex, essential, and critical tasks.
CERT volunteers complete hours of basic training and education on how to respond to various emergencies. Their training includes learning practical skills, such as cardiopulmonary resuscitation and first aid, team organization, and disaster medical operations.
Volunteers also get hands-on practice putting out a fire, using a jack to lift a car, and searching for missing persons. More than 600,000 people, including the 100 members of the Canton CERT, have completed training since CERT started.
All volunteers receive the same training regardless of their location. This approach makes it easier for CERTs to work together in times of need, such as when tornadoes hit Southeast Michigan in June 2021.
The extreme weather event did little damage in Canton. Neighboring towns like Dearborn, Michigan, faced more challenges. Canton CERT–one of about 20 programs in and around Metro Detroit–turned out to help their neighbors, many of whom struggled with power outages and flooding.
The COVID-19 response has created the need for volunteers to staff local testing and vaccine distribution sites around Wayne County, Michigan. Volunteers who are medically trained help administer vaccines.
Grand has spent the better part of his CERT career registering people at vaccination sites. Thousands of people received vaccines at these sites.
Hayes wants more people to join Canton CERT. He believes the stronger the CERT program in a community, the more resilient the community.
The first CERT was established in Los Angeles, California, in 1985 by the city's fire department. It became a national program in 1993. Today there are over 2,700 local CERT programs nationwide.
Visit the CERT website to find a team near you and to download basic training materials.
Thanks in advance for your questions and comments on this Public Health Matters post. Please note that CDC does not give personal medical advice. If you are concerned you have a disease or condition, talk to your doctor.
Have a question for CDC? CDC-INFO (http://www.cdc.gov/cdc-info/index.html) offers live agents by phone and email to help you find the latest, reliable, and science-based health information on more than 750 health topics.
Posted on

by
---
Page last reviewed:
January 27, 2022
Page last updated:
January 27, 2022