Managing Asthma During COVID-19
Posted on

by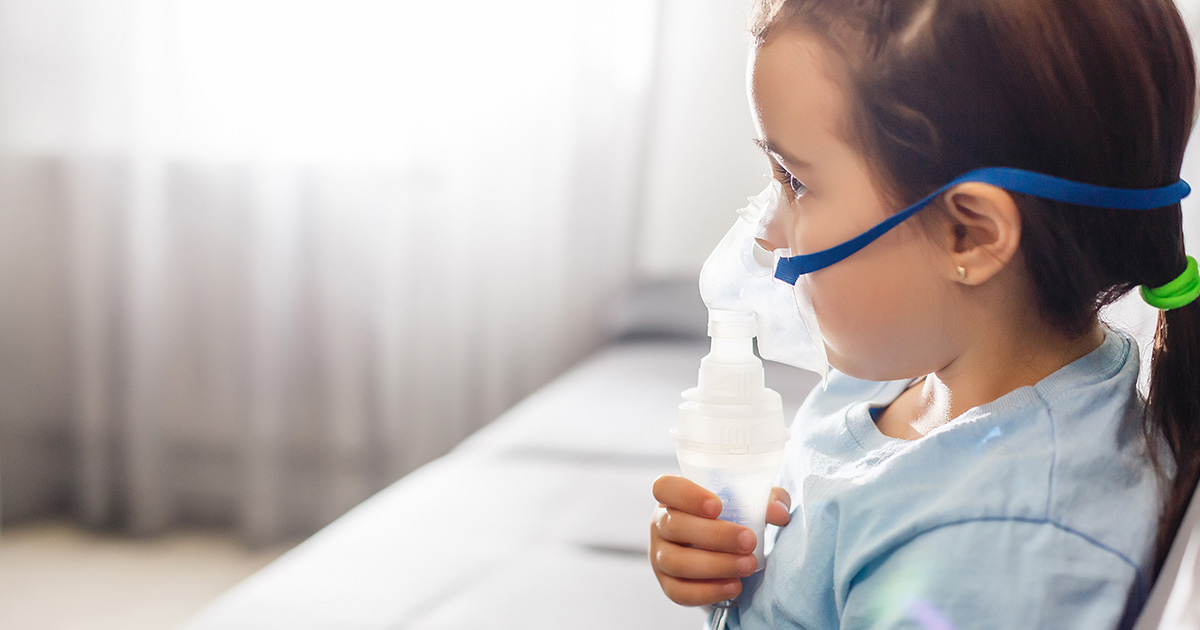 Asthma is a serious, but common lung condition that affects 1 in 13 people, including adults and children. People with moderate to severe asthma might be at a higher risk of getting very sick from Coronavirus (COVID-19).
The past six months have proven to be a busy time for our family. We have made our way through last hurricane season, cold and flu season, and now there's COVID-19.
As a parent of a child with asthma, I can tell you that anyone in my shoes and anyone who has asthma themselves is on alert all the time, not just at a specific time of year or in reaction to a public health emergency, such as COVID-19.
Get Ready for COVID-19
Everyone, especially those who are at an increased risk for complications, needs to take steps to prepare and protect themselves from COVID-19.
People with asthma fall into that higher risk category. If you have asthma, COVID-19 may be more likely to affect your respiratory tract (nose, throat, lungs), cause an asthma attack, and possibly lead to pneumonia and acute respiratory disease.
Prepare
To reduce your stress, work to improve your personal health preparedness. If you are a parent of children with asthma or an adult with asthma be ready to meet your personal needs, including having on hand:
Medical equipment as needed

Nebulizer
Infant/pediatric/adult handheld pulse oximeter
Medical alert bracelet
Infant/pediatric nebulizer mask
Infant/pediatric spacer
Thermometer

Medical supplies for each child (never shared)

Saline spray
Nasal aspirator
Syringes
Isopropyl alcohol wipes to wipe down medication delivery and other devices.

Prescription medications
Plan
Watching and reading the news about COVID-19 can be unnerving for a parent of a child with asthma because we know people with moderate to severe asthma may be at higher risk of getting very sick from COVID-19. One of the best ways parents can prepare is to work with their child's doctor on an Asthma Action Plan.
In addition to the Asthma Action Plan, anyone providing you or your child with care must have access to a list of prescriptions, know when those medications were last taken, know where they are kept, and know how to properly administer the medications to an adult versus a child. Always have a supply of prescriptions and non-prescription medicine on-hand in case of an emergency.
Protect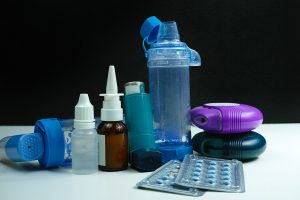 There is currently no specific treatment for or vaccine to prevent COVID-19. The best way to prevent illness is to be prepared by following the American Academy of Pediatrics guidelines for preventing exposure and continuing to:
Take all your medication exactly as prescribed.
Talk to your healthcare provider, insurer, and pharmacist about creating an emergency supply of prescription medications, such as asthma inhalers.
Know how to use your inhaler or how to assist a child in using it.
Avoid your or your child's asthma triggers.
Clean and disinfect frequently touched surfaces like tables, doorknobs, light switches, countertops, handles, desks, phones, TV remotes, keyboards, toilets, faucets, and sinks daily to protect yourself against COVID-19. Avoid disinfectants that can cause asthma attacks.
As more cases of COVID-19 are discovered and our communities take action to combat the spread of disease, it is natural for some people to feel concerned and stressed. Strong emotions can trigger an asthma attack. Take steps to help yourself cope with stress and anxiety.
Find more personal health preparedness resources and recommendations at https://www.cdc.gov/cpr/prepareyourhealth/index.html
Resources
Thanks in advance for your questions and comments on this Public Health Matters post. Please note that the CDC does not give personal medical advice. If you are concerned you have a disease or condition, talk to your doctor.
Have a question for CDC? CDC-INFO (http://www.cdc.gov/cdc-info/index.html) offers live agents by phone and email to help you find the latest, reliable, and science-based health information on more than 750 health topics.
Posted on

by
---
Page last reviewed:
June 1, 2020
Page last updated:
June 1, 2020