NCEZID Labs, Programs Mark 2019 Milestones
Posted on

by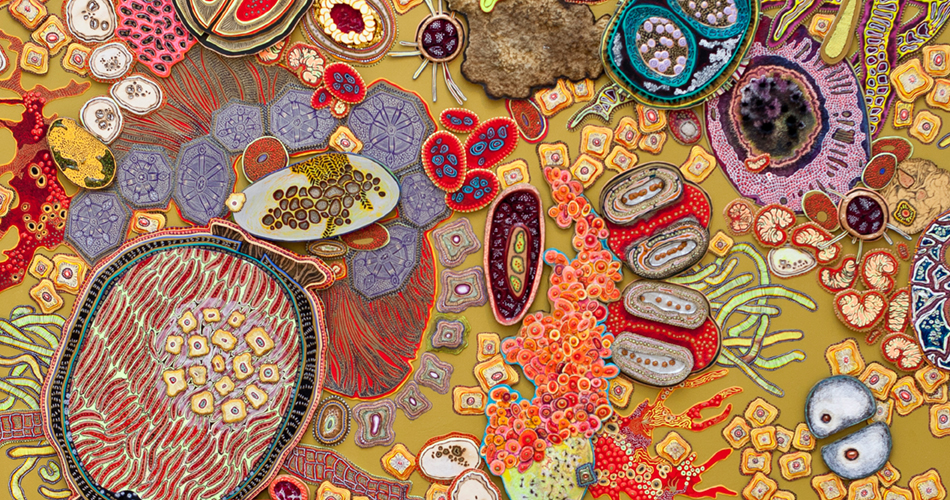 The National Center for Emerging and Zoonotic Infectious Diseases (NCEZID) faced challenges in 2019, but the year also marked a number of milestones for the center. NCEZID's annual Accomplishments report recaps those achievements and lays out some of the future challenges.
Milestones in Laboratory Science
CDC's high-containment laboratories (HCL), which study some of the world's deadliest diseases, celebrated their 50th anniversary. CDC's fifth HCL, funded in 2018 and slated to open in 2025, will ensure we remain at the forefront of infectious disease discovery and response.
The Laboratory Response Network started in 1999 by CDC, the Association of Public Health Laboratories, and the FBI, marked 20 years of detecting biological and chemical threats in the United States. The ongoing laboratory work of CDC and its partners has played a crucial role in past responses to public health emergencies and ensures there is robust capacity to surge into action in the future.
The reach and capabilities of these facilities have changed over the years, helping CDC to strengthen its commitment to stopping infectious diseases and making the world safer for Americans and others around the globe.
The Year in Review
In 2019, NCEZID leveraged cutting edge science and experience in preparedness and response to effectively protect Americans from public health threats, including old menaces like rabies and new ones like drug-resistant infections. It used cutting-edge genetic sequencing to identify foodborne and waterborne illnesses, combat diseases that can jump from animals to people, and protect travelers' health.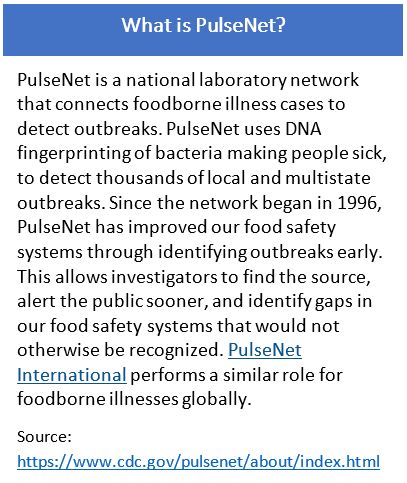 During 2019, NCEZID:
Helped lead CDC's response to the Ebola outbreak in the Democratic Republic of the Congo, including setting up a laboratory in neighboring Uganda to test samples from suspected Ebola patients.
Aided the nationwide investigation of lung injuries and deaths linked to the use of e-cigarette (vaping) products. CDC's Infectious Diseases Pathology Laboratory tested patient tissue samples to better understand how these injuries may have occurred.
Expanded the use of whole genome sequencing (WGS) to identify and investigate outbreaks of foodborne illness caused by intestinal infections so that every state now has the capacity to perform WGS. With 83 facilities nationwide, CDC's PulseNet laboratories let public health officials find the source of outbreaks with greater precision.
Teamed up with partners to fight an outbreak of drug-resistant Salmonella in pig ear dog treats imported from at least three countries. The contaminated treats passed illness to pet owners who touched and handled them before feeding them to their dogs, leading to more than 154 illnesses and 35 hospitalizations reported in 24 states.
Documented life-saving advances against the spread of drug-resistant infections — and found prevention efforts have cut deaths from resistant infections by 18 percent since 2013 estimates were published.
Stepped in to make sure life-saving medicine for severe was available for distribution by 11 US quarantine stations, saving the lives of more than 200 critically ill people around the country.
You can find out more by reading the full NCEZID Accomplishments report – and keep up to date by following us on Twitter at @CDC_NCEZID.
Thanks in advance for your questions and comments on this Public Health Matters post. Please note that the CDC does not give personal medical advice. If you are concerned you have a disease or condition, talk to your doctor.
Have a question for CDC? CDC-INFO (http://www.cdc.gov/cdc-info/index.html) offers live agents by phone and email to help you find the latest, reliable, and science-based health information on more than 750 health topics.
Posted on

by
---
Page last reviewed:
March 16, 2020
Page last updated:
March 16, 2020