Prep Your Health: Chronic Kidney Disease Care in an Emergency
Posted on

by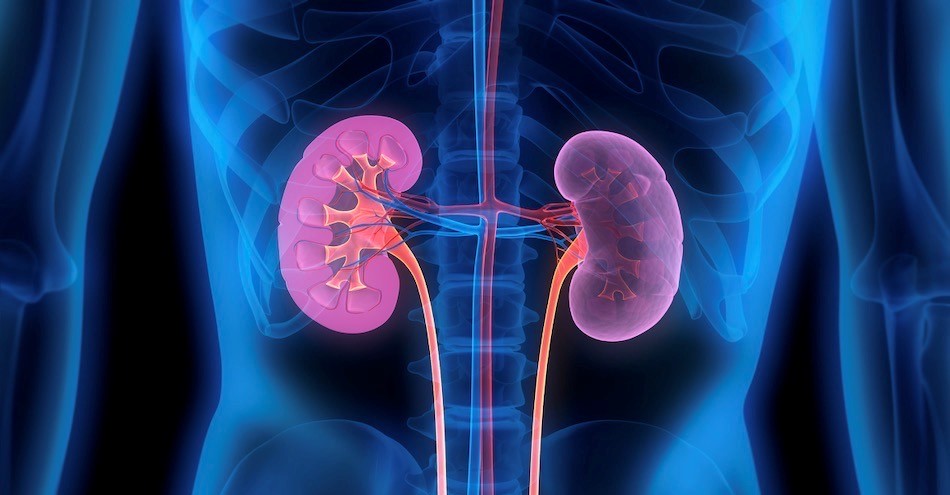 There are different forms of chronic kidney disease and many receive different types of treatment for it. In observance of March being National Kidney Month, Public Health Matters looks at how people who need dialysis can prepare for disasters and emergencies.
For being so small (each is about the size of a computer mouse), the kidneys are the ultimate multitaskers. They perform critical functions within the body, like filtering all the blood in your body every 30 minutes. If that wasn't enough, they also help control blood pressure, stimulate production of red blood cells, keep bones healthy, and regulate blood chemicals.
When your kidneys are damaged and can't filter blood the way they should for more than 3 months, it's called chronic kidney disease or CKD. More than 1 in 7 adults in the U.S. (or about 37 million people) are estimated to have CKD. Most don't know they have it.
When kidney damage is severe and kidney function is very low, dialysis or a kidney transplant is needed for survival. Kidney failure treated with dialysis or a kidney transplant is called end-stage renal disease.
What is Dialysis?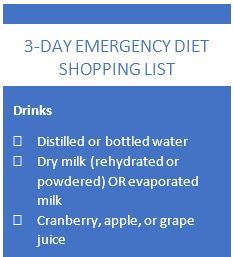 There are two main types of dialysis that can be performed at home. Both types filter your blood to rid your body of harmful wastes, extra salt, and water.
Hemodialysis uses a machine. It is sometimes called an artificial kidney. You usually go to a special clinic for treatments several times a week.
Peritoneal dialysis uses the lining of your abdomen, called the peritoneal membrane, to filter your blood.
During a disaster or other emergency, getting kidney dialysis treatment may be challenging. Here are some ways to Prepare Your Health if you receive kidney dialysis at a center.
Plan Ahead
If you normally receive kidney dialysis at an outpatient center, it's important that you plan ahead for disasters and emergencies that might make it difficult or impossible to keep up with your kidney dialysis treatment.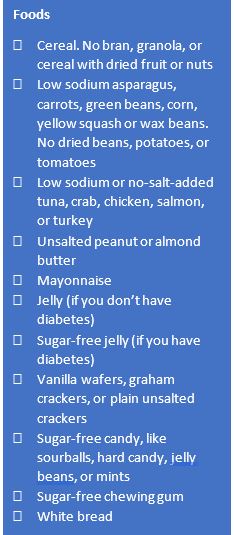 Complete a patient ID card. This card is not a substitute for having copies of important paperwork, such as your medical records. Instead, this card is meant to help you organize and communicate basic information about yourself and your dialysis prescription to first responders and a receiving dialysis treatment facility.
In addition to the information on the ID card, write down these important phone numbers:
For immediate assistance:Kidney Community Emergency Response hotline: 1-866-901-3773

National Kidney Foundation help line: 1-855-NKF-CARES (1-855-653-2273)

1-800-MEDICARE (1-800-633-4227)
Prepare a 3-Day Emergency Diet
If you have to miss a treatment, follow the 3-Day Emergency Diet. This diet does not take the place of dialysis, but can help reduce the amount of waste that builds up in your blood, which could save your life. Here's what you need to do:
Talk to your doctor—or a clinical dietitian—about whether a 3-Day
Emergency Diet is right for you and, if so, what foods and liquids to include and which to avoid.
If you are pregnant or have an infant or child who is on dialysis, talk to your doctor or dietitian about modifications to this diet. This plan could save your life or the life of your child.
Buy enough of the appropriate foods and drinks to last six days so that you can repeat the 3-Day Emergency Diet a second time, if needed.
Prescription Preparedness
Here are some ways on how to better prepare your prescriptions for an emergency: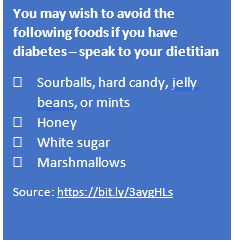 Talk to your doctor and pharmacist about creating an emergency supply of prescription medications. Some dialysis patients take medication to help control the level of potassium in their blood.
Know the shelf lives and proper storage temperatures for your prescriptions.
Keep an up-to-date list of all prescription medications that also includes information on diagnosis, dosage, frequency, medical supply needs, and known allergies.
Emergencies can happen at any time and can leave a person stressed to find these necessities at the last minute. Having an emergency action plan in place can help lessen the stress and worry that comes with reacting to an emergency.
Resources
Thanks in advance for your questions and comments on this Public Health Matters post. Please note that CDC does not give personal medical advice. If you are concerned you may have a disease or condition, talk to your doctor.
Have a question for CDC? CDC-INFO (http://www.cdc.gov/cdc-info/index.html) offers live agents by phone and email to help you find the latest, reliable, and science-based health information on more than 750 health topics.
Posted on

by
---
Page last reviewed:
March 11, 2021
Page last updated:
March 11, 2021