10 Years Later: The Lasting Impacts of the H1N1 Flu Pandemic Response
Posted on

by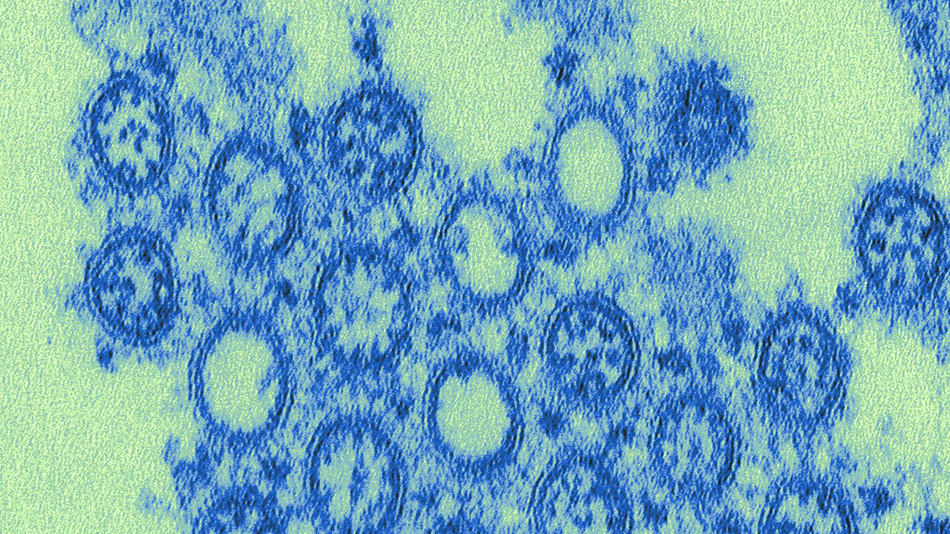 As coincidence would have it, Dr. Stephen Redd was wrapping up an influenza (flu) pandemic planning meeting on April 15, 2009, when someone on the phone reported that a new (or novel) influenza A virus had infected a 10-year-old boy in California.
Things moved fast after that.
The Response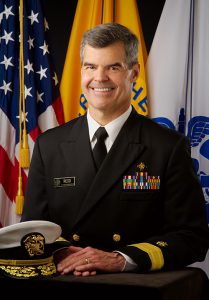 Two days after CDC confirmed the first case, laboratory testing confirmed a second infection with the same virus in another patient. CDC worked closely with state and local public health officials to investigate reported cases and to detect additional cases of human illness with this virus.
On April 21, CDC published a special report in the Morbidity and Mortality Weekly Report (MMWR) that described the first two cases, and requested that state public health laboratories send to CDC all influenza A positive specimens that could not be subtyped. Within three days, additional specimens from patients with the new virus infection arrived at CDC for testing. CDC's Influenza Division laboratory testing confirmed that these samples also were positive for the virus that would come to be called "2009 H1N1."
On April 22, 2009, the CDC activated its Emergency Operations Center with Dr. Redd as Incident Commander. Dr. Redd was then the director of the Influenza Coordination Unit (ICU)—a group tasked with coordinating CDC's preparation for an influenza pandemic, a role that provided unique and useful insight into pandemic response and interagency collaboration.
The new virus spread quickly through the spring and summer. Within weeks, new cases were reported across the United States and the world.
On June 11, 2009, the World Health Organization (WHO) declared a global influenza pandemic.
Lasting Impacts
CDC's response lasted nearly a year. Over those many months, CDC remained at the forefront of the global response—sharing laboratory reagents for diagnostic testing with states and ministries of health; using gene sequencing; estimating U.S. cases, hospitalizations, and deaths from the pandemic every month; and working to implement a domestic vaccination program, increase antiviral drug use, and ensure clear guidance on personal protective equipment.
As with previous pandemics, the scientific community, including experts at CDC, took away learned lessons that influence how we prepare and monitor for future pandemics.
The Influenza Risk Assessment Tool (IRAT) is one example. The IRAT assesses the potential pandemic risk posed by influenza A viruses currently circulating in animals (but not in humans). The IRAT evaluates animal-origin flu viruses based on their risk of emergence (acquiring the ability to spread easily and efficiently in people) and their potential public health impact. It does not forecast pandemics. Influenza viruses are too unpredictable.
CDC scientists also developed to tool to assess the severity of a future pandemic–the Pandemic Severity Assessment Framework (PSAF). Once a novel influenza A virus is identified and is spreading from person-to-person in a sustained manner, public health officials use the PSAF to help determine the impact of the pandemic. The results of a PSAF impact assessment help public health officials and health care professionals make timely and informed decisions, and take appropriate actions.
Pandemic Preparedness
Influenza pandemics are uncommon; only three have occurred since the 1918 pandemic. Yet, influenza pandemics are one of the world's greatest public health threats because of their potential to overwhelm public health and healthcare systems, and cause widespread illness, death, and social disruption. And because influenza viruses continuously mutate and have shown the ability to generate viruses that humans have low levels of immunity to, we know an influenza pandemic could come at any time.
For that reason, CDC continues to evaluate areas where the nation can be more ready. In fall 2018, CDC conducted its largest functional exercise to date. The exercise included over 500 staff and partners across the United States government and the public and private sectors.
Moreover, because it takes time to develop an influenza vaccine matched with circulating viruses, and medical and other supplies could be limited, personal health preparedness and prevention measures are important. Here are five (5) things that you can do to prepare for a pandemic.
Get an annual flu vaccine to protect you against seasonal influenza. A seasonal flu vaccine will NOT protect you against a novel influenza A virus; but it is good practice and lays the groundwork for development and administration of a pandemic flu vaccine.
Learn, teach to others, and practice everyday preventative actions that can help slow the spread of germs. Stay home when you are sick. Avoid close contact with people who are sick. Social distancing (avoiding close contact with others) is one of the most important personal nonpharmaceutical interventions that people can take to help avoid getting sick. Cover your coughs and sneezes. Wash your hands often.
Create an emergency supplies kit that includes personal needs, such as soap, hand sanitizer with at least 60 percent alcohol, and tissues.
Get to know your neighbors; especially those who are elderly, live alone or with a disability, are without transportation, and/or depend on medical equipment. Close-knit communities are often more resilient in a disaster, like a pandemic.
Keep up to date on health news, and turn to reliable sources of information like your local government. Monitor local news coverage for public health advisories and information about temporary school closures and large event cancellations. Beware of misinformation and rumors, especially on social media.
For additional information on how to prepare for a pandemic, download the Get Your Household Ready for Pandemic Flu planning guide.
Thanks in advance for your questions and comments on this Public Health Matters post. Please note that the CDC does not give personal medical advice. If you are concerned you have a disease or condition, talk to your doctor. 
Have a question for CDC? CDC-INFO (http://www.cdc.gov/cdc-info/index.html) offers live agents by phone and email to help you find the latest, reliable, and science-based health information on more than 750 health topics.
Posted on

by
---
Page last reviewed:
August 21, 2019
Page last updated:
August 21, 2019