Service Beyond Oneself: MRC Volunteers Share Their 'Why'
Posted on

by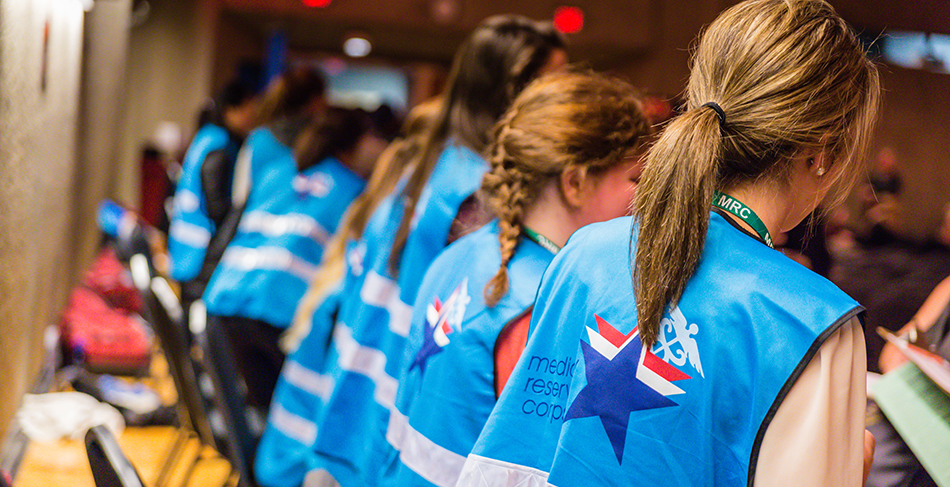 The Martin Luther King (MLK) Day of Service is an opportunity to help "strengthen communities, bridge barriers, [and] create solutions to social problems" through volunteering.
While there are many ways to strengthen your community, one way is to help your community prepare for public health emergencies. Improving community preparedness and responses to public health emergencies is, of course, a principal aim of the CDC's Center for Preparedness and Response—as well as a central focus of the Medical Reserve Corps (MRC), a volunteer organization you may wish to consider if you are looking for a way to get involved in your community.
The MRC is a national network of nearly 190,000 volunteers organized into almost 900 local community-based units, which are committed to improving local emergency response capabilities, reducing vulnerabilities, and building community preparedness and resilience. MRC volunteers include medical and public health professionals, as well as other community members without healthcare backgrounds.
The MRC offers opportunities to volunteer throughout the year. As you consider how to spend your MLK Day, you may find inspiration in the below stories from MRC volunteers on why they volunteer.
Evan Blomquist volunteers with the Washington County MRC in Stillwater, MN.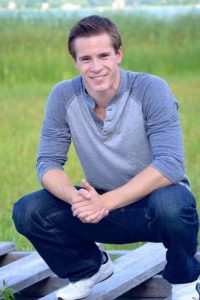 In the time it took us to reach the top of the stairs and make our way through the first floor of our shattered house to get outside, the MRC and other first responders were already on the scene helping people get to safety and telling us what to do next. I became an MRC volunteer after being on the receiving end of their efforts following a tornado in May 2008. My house, along with many others, was destroyed while we huddled under the stairs waiting for the storm to blow over.
In the time since the tornado, I have become a registered nurse working at the University of Minnesota Medical Center. My passion is trauma and emergency medical attention as well as a general passion for helping people, just as the MRC helped my family and me. Joining the MRC is an opportunity to give back to my community and help those in need.
Through the MRC program, I've been able to teach Stop the Bleed training, which provides vital skills needed to stop traumatic bleeding and potentially save a life. The skills seem rather basic, but many people don't know how to respond in a traumatic situation. Teaching this class gives me the chance to put those skills in the hands of the general population and county workers. Preparing yourself and others to respond to significant bleeding can save lives.
Delores Craig-Moreland is a volunteer with the Snohomish County MRC in Everett, WA.
I volunteer with MRC because it makes sense to be part of a community effort to be prepared for any emergency. I want my community to deal as effectively as possible with any emergency.
My two most recent volunteer events were providing first aid at a local triathalon and working at a lost person booth for the state fair. In both cases, the MRC was part of a complex team that required many different organizations to work together.
The state fair was great practice for a disaster because there were large groups of people who needed direction, and because we interfaced with medical personnel from the local hospital, law enforcement personnel, and local government staff. I valued learning how to communicate as part of a multi-agency response.
Stacy Blacketer is the MRC Coordinator with the Mercer County MRC in Harrodsburg, KY.
The MRC empowers me, my family, my friends, and my coworkers to make our community stronger. My work and training with fellow MRC volunteers has given me a sense of being a part of something larger and making a positive difference in our community. My husband has been a local firefighter for the past 20 years. Through his work responding to emergencies, I realized most people are not prepared for emergencies. When I learned about the MRC, I was excited to know there is a program I could work with to help prepare people in our community for disaster.
In 2010, our local MRC started partnering with the Health Occupation Students of America (HOSA) students from our local vocational school. These young minds brought my positive experience with MRC to a whole new level.
I love seeing their creative minds come up with new and inventive ways to keep our community healthy and strong. Over the past few years, we have typically had 6 to 12 students sign up to volunteer with the MRC annually. This year, we have 38!
This September, the students, along with adult MRC volunteers, launched a campaign called "The First 72 Are On You . . . What Will You Do?" We know most people do not have resources or plans in place in the event of an emergency. We developed a flyer with facts about the first 72 hours in a disaster and included a 24-week shopping list of supplies you need during a disaster. We handed these flyers out at our local Walmart and Kroger. We also distributed the flyers to local businesses.
Thanks to our MRC efforts over the years, when disaster strikes, we will come together to help each other. Being prepared is about knowing your neighbors, staying in touch with family and friends, and having a plan in place. Making a difference in just once person's life, whether big or small, is why I volunteer.
You can read about more MRC volunteers here and find a unit near you.
Thanks in advance for your questions and comments on this Public Health Matters post. Please note that the CDC does not give personal medical advice. If you are concerned you have a disease or condition, talk to your doctor. 
Have a question for CDC? CDC-INFO (http://www.cdc.gov/cdc-info/index.html) offers live agents by phone and email to help you find the latest, reliable, and science-based health information on more than 750 health topics.
Posted on

by
---
Page last reviewed:
August 21, 2019
Page last updated:
August 21, 2019