5 Communication Lessons Learned from Hurricane Maria
Posted on

by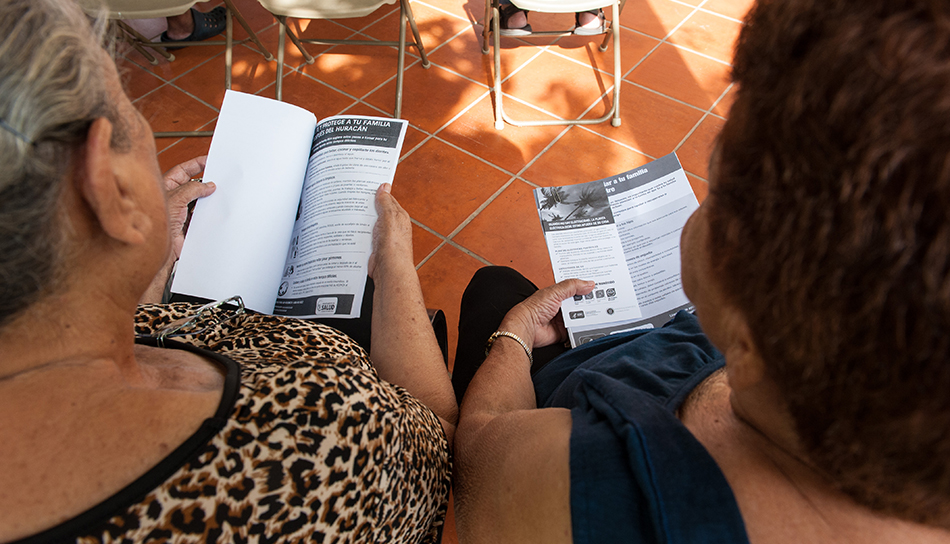 When Category 4 Hurricane Maria made landfall in Puerto Rico, CDC assembled a team of experienced communicators who were flexible, bilingual, and culturally sensitive communicators. This group of experts prepared to deploy to Puerto Rico on short notice to support the communication needs of the Puerto Rico Health Department. I was asked to lead content development, and as a native Puerto Rican I did not hesitate to go home and help in any way I could.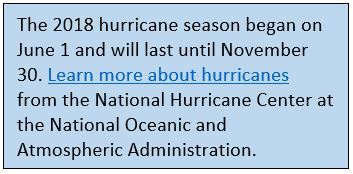 I was part of the first team of four health communications specialists who arrived on the island just three weeks after the hurricane. We knew our job was not going to be easy— severe electrical power outage meant that residents had no access to internet, social media, or television. Antennas had fallen during the storm, so there was very limited radio coverage and almost no cell phone connectivity. Large billboards were literally on the ground and newspapers were not circulating widely because there was no way to publish and transport them for delivery.
Hurricane Maria was an unprecedented disaster, exposing residents to an increased risk for foodborne, waterborne, infectious and non-infectious diseases, and other public health risks. We had to figure out how to communicate about multiple health risks to the public, especially to those in rural and isolated communities, when basic resources and services were not available.
We met this challenge head on, and I took away five key lessons that I hope can help other communication responders prepare for the 2018 hurricane season and any future emergency events:
1. Develop Key Messages in Advance
Every natural disaster is unique and emergency responders have to quickly adapt to the ever-changing nature of a crisis. Nonetheless, many key messages can be written before disaster strikes so they can be quickly disseminated before an event, during the response, and in the recovery stages. In disaster planning this is known as a phased approach, and it can save valuable time when in the midst of a crisis response. Before the 2017 hurricane season started, CDC developed a key message reference document for partners to have the most up-to-date science about multiple hurricane-related health threats. The key message document helped us on the ground so we could quickly create and adapt health communication products for Puerto Rican audiences.
2. Identify New Communication Channels
When all primary communication systems and technology fail, communicators must think creatively and adapt to the crisis by identifying new communication channels. In Puerto Rico, we realized that mass producing printed materials was our best bet to get important health messages to the most vulnerable communities. As the response evolved, we identified alternate channels, such as using FEMA's text messaging capability to disseminate health messages to their subscribers, or using outdoor speakers to run public service announcements in rural areas. We also posted targeted and relevant messages on the CDC en Español Facebook channel. We knew Puerto Ricans on the United States mainland, known as "la diáspora," were heavily using technology to connect with family and help people on the island, so we posted targeted and relevant digital messages that could be relayed to people in Puerto Rico by word of mouth.
3. Create Culturally Appropriate Materials
Cultural norms influence how people behave, so culture has important implications for emergency communication. For the Puerto Rico response, we translated materials to Spanish and made sure to linguistically and culturally tailor our health prevention messages so they would be relevant with the Puerto Rican audience. Our team made sure to use widely understood terminology in the island to provide clear and localized language, particularly for audiences with low literacy. For example, in Puerto Rico the term "hongos" is widely understood as a translation for "mold" as opposed to "moho," which is used in other Spanish speaking countries but has a dual-meaning in Puerto Rico. We also implemented a streamlined process for the Puerto Rico Department of Health, and CDC scientists and communication experts to vet, approve, and co-brand the communication materials.
4. Partner Up
We collaborated with the Puerto Rico Health Department to determine our number one priority, which was reaching the most vulnerable communities, including those with no access to clean water, and people who were still in isolated and rural areas. When we heard about military partners who were delivering food and water supplies to isolated communities by helicopter, we gave them boxes of our fact sheets so they could be distributed in these areas. We delivered materials to federal and local government agencies who were doing health assessments in hospitals and shelters. We also provided copies to grassroot and non-profit organizations, and religious and community leaders who went door-to-door to assist residents and organize community events. Through our commitment to partnerships, we distributed over 1.6 million copies of printed materials in a 3-month period. Topics ranged from food and water safety, to carbon monoxide, vector control, mold, leptospirosis, mental health, among others. This included fact sheets, posters, palm cards, and children's coloring books.
5. Boots on the Ground
Once we started mass producing printed materials, we organized and attended more than 30 community events with partners to disseminate information to the public. We visited hospitals, shelters, disaster recovery centers, schools, and provided information door-to-door in rural communities. Talking with people face-to-face gave us a better understanding of the realities survivors were facing and helped identify public health information gaps in our materials so we could make adjustments.
Learn more
Posted on

by
---
Page last reviewed:
April 17, 2019
Page last updated:
April 17, 2019