Parents & Teachers: Helping Children Cope with Emergencies
Posted on

by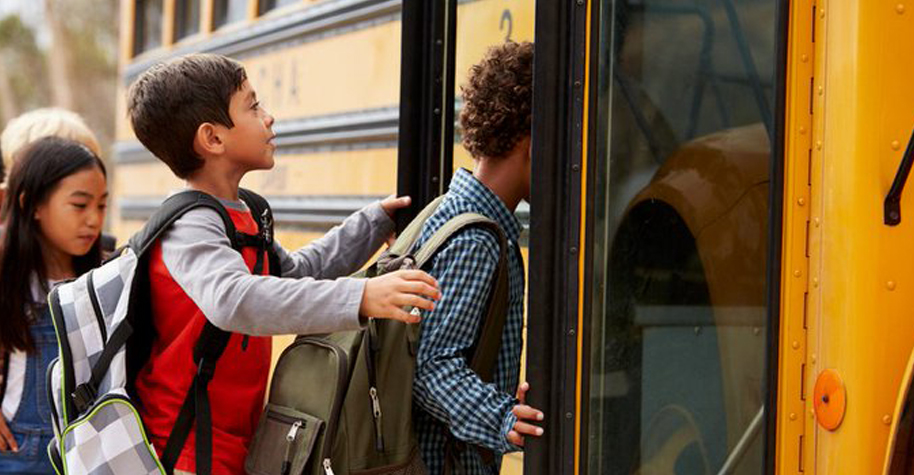 Public health emergencies affect millions of children worldwide each year. These emergencies include natural and man-made disasters.
It is difficult to predict how some children will respond to emergencies or the trauma of losing their homes or being separated from school, family, and friends. These events can cause stress and anxiety in children.
Because parents, teachers, and other adults see children in different situations, they should share information about how each child is coping after a traumatic event. Children may have strong emotions right away, or they may not show signs of difficulty until much later. Knowing how to help children cope after an emergency can help them heal and feel safe and healthy again.
Tips for Parents and Caregivers
Children react to what they see from the adults around them. Getting upset or anxious during an emergency is common. When parents and caregivers manage these emotions and deal with a disaster calmly and confidently, they can provide the best support for their children. The common reactions to distress will fade over time for most children. These include
Infants to 2 years of age

Infants may become crankier. They may cry more than usual or want to be held and cuddled more.

3 to 6 years of age

Preschool- and kindergarten-age children may return to behaviors they have outgrown such as toileting accidents, bed-wetting, or being frightened when separated from their parents/caregivers.
They may also have tantrums or a hard time sleeping.

7 to 10 years of age

Older children may feel sad, mad, or afraid the event will happen again.
Peers may share false information; however, parents or caregivers can correct the misinformation.
Older children may focus on the details of the event and want to talk about it all the time or not want to talk about it at all. They may have trouble concentrating.

Preteens and teenagers

Some preteens and teenagers respond to trauma by acting out. This could include reckless driving and alcohol or drug use.
Others may become afraid to leave the home. They may cut back on time spent with friends. They can feel overwhelmed by their intense emotions and feel unable to talk about them. Their emotions may lead to increased arguing and even fighting with siblings and parents/caregivers or other adults.

Children and adults with special needs (of any age)

Children and adults with special needs may need extra words of reassurance, more explanations about the event, and more comfort and assistance.
Children and adults with physical, emotional, or intellectual limitations may have stronger reactions to a threatened or actual disaster. They might have more intense distress, worry, or anger than children and adults without special needs because they have less control over their day-to-day well-being than other people.
If children continue to be very upset, or if their reactions impact their schoolwork or relationships, parents may want to talk to a professional or have their children talk to someone who specializes in children's emotional needs.
Tips for Teachers
As a teacher, you help to keep schools safe and support children and their families. If your students experience an emergency or disaster, there are steps you can take to help them cope and recover.
Children react to what they see from the adults around them. Getting upset or anxious during an emergency is common. When teachers manage these emotions and deal with a disaster calmly and confidently, they can provide the best support for their students.
To help students cope and continue to support their recovery from a disaster,
Talk to students about what happened in a way they can understand. Keep it simple and appropriate for their age. (Learn more about common reactions by age range.)
Provide students with opportunities to talk about what they went through or what they think about it. Encourage them to share concerns and ask questions.
Children who were directly exposed to a disaster can become upset again. Behavior changes resulting from the event may last a long time and can worsen or return if these children see or hear reminders of what happened. Be aware this could happen and know what resources are available at your school for children and families, should you need to report your concerns.
After a disaster, you may also struggle with severe post-traumatic symptoms and personal losses. This might make you hesitant to engage in any kind of post-disaster discussions with children. In this case, you should take care of yourself first and seek help from a professional.
Call or text the Substance Abuse and Mental Health Services Administration's Disaster Distress Hotline at 1-800-985-5990. People with deafness or hearing loss can use their preferred relay service to call 1-800-985-5990. Seek other trusted adults to connect with children during the emergency.
Resources
Thanks in advance for your questions and comments on this Public Health Matters post. Please note that CDC does not give personal medical advice. If you are concerned you have a disease or condition, talk to your doctor.
Have a question for CDC? CDC-INFO (http://www.cdc.gov/cdc-info/index.html) offers live agents by phone and email to help you find the latest, reliable, and science-based health information on more than 750 health topics.
Posted on

by
---
Page last reviewed:
September 8, 2022
Page last updated:
September 8, 2022