#PrepYourHealth with Vaccines
Posted on

by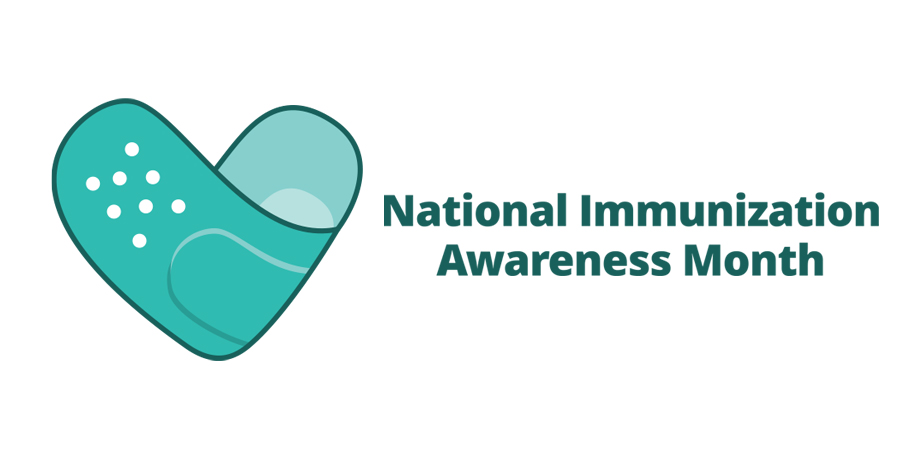 August is National Immunization Month.
Over the years, vaccines have prevented countless cases of disease and saved millions of lives. Vaccines are important to helping people stay healthy and protected from serious and sometimes deadly diseases.
Staying up to date on recommended immunizations can help keep you healthy in response to emergencies, including disease outbreaks and natural disasters.
Immunization Recommendations for Responders
Vaccination is an important step every first responder should take to prepare for a response. Some vaccine-preventable diseases are more common after a disaster.
Being up to date on tetanus and hepatitis B vaccines is important for everyone, including emergency responders.
Tetanus is a potential health threat if you sustain wound injuries. Being up to date on tetanus vaccination is the best tool to prevent infection, along with immediate and good wound care.(1)
Everyone aged less than 60 years are recommended to be up to date on Hepatitis B vaccination. Hepatitis B vaccination is also recommended if you are expected to have exposure to blood or blood-contaminated bodily fluids.(2)
People in certain response jobs and travel situations may be exposed to dangerous or deadly diseases that are uncommon in the U.S. Emergency responders should check Traveler's Health for current vaccine recommendations before they deploy outside of the country. They may include anthrax, cholera, typhoid, rabies, and yellow fever.
Immunization Recommendations for All Individuals
People need different vaccinations depending on their age, location, job, lifestyle, travel schedule, health conditions, or previous vaccinations.
Everyone needs immunizations to help them prevent getting and spreading serious diseases to their loved ones or others in their community.
Everyone 6 months and older needs the seasonal flu (influenza) vaccine every year. The flu vaccine is especially important for people with chronic health conditions, pregnant women, and older adults.
Every adult should get a Tdap vaccine once if they did not receive it as an adolescent to protect against pertussis (whooping cough). They should get a Td (tetanus, diphtheria) or Tdap booster shot every 10 years. Women should get the Tdap vaccine each time they are pregnant, preferably at 27 through 36 weeks.(3)
CDC recommends COVID-19 primary series vaccines for everyone ages 6 months and older, and COVID-19 boosters for everyone ages 5 years and older, if eligible.(4)
Vaccines help protect you from getting sick or severely ill. Vaccines like those for seasonal flu and COVID-19 are especially important if your emergency action plan is to go to a shelter in an evacuation.
Evacuations for hurricanes and wildfires can force people into emergency shelters, where close quarters, shared spaces, and high-touch surfaces can make it easy for illnesses, including COVID-19 and flu, to spread.
Stay Informed About Staying Up to Date
Immunizations are not just for children. Protection from some childhood vaccines can wear off over time. Adults may also be at risk for vaccine-preventable disease due to age, job, lifestyle, travel, or health conditions.
It's important that everyone stay up to date on their immunizations so that they are protected when a disaster strikes. You are up to date with when you have received all doses in the primary series of a vaccine and all boosters recommended for you.
Here are three ways you can stay informed of how well you're staying up to date on recommended vaccines.
Take this quiz to find out what other vaccines may be recommended for you. Talk with your healthcare provider to make sure you get the vaccines that are right for you.
Download or print copies of age-appropriate vaccination schedules to help you stay informed of when you or a loved one is due for a vaccine or booster. Take with you to your next doctor's appointment.
Ask your doctor, pharmacist, or vaccination provider for a vaccination record form or download one. Keep it with your other important paperwork. Take the form with you to health visits. Ask your vaccination provider to sign and date the form for each vaccine you receive.(5)
Staying up to date can help keep you, your loved ones, and your community safe. Learn more ways to prepare your health for emergencies.
References
Resources
Thanks in advance for your questions and comments on this Public Health Matters post. Please note that CDC does not give personal medical advice. If you are concerned you have a disease or condition, talk to your doctor.
Have a question for CDC? CDC-INFO (http://www.cdc.gov/cdc-info/index.html) offers live agents by phone and email to help you find the latest, reliable, and science-based health information on more than 750 health topics.
Posted on

by
---
Page last reviewed:
August 16, 2022
Page last updated:
August 16, 2022