Be Prepared to be Away During an Emergency
Posted on

by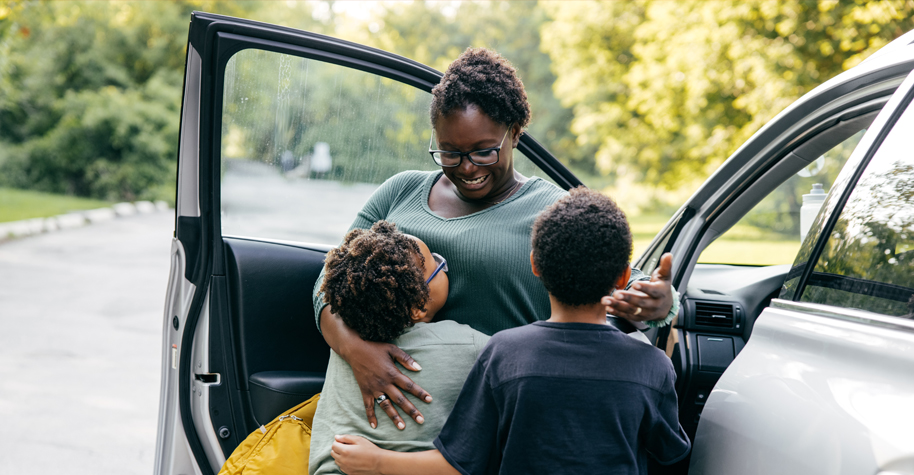 July 24 is National Parents Day
Emergencies can happen anywhere, at any time, including when you're not with your children and pets. It's a scary thought. But you can take steps to protect them when you're not around to do it yourself.
Camp & Childcare Parents
On any given weekday during the school year, an estimated 69 million children are in school and childcare.(1) During summer, some of those same children are in camps and childcare.
Parents, guardians, and other caregivers want to know their children are safe when they're away from home. Camp and childcare providers play an important role in giving parents and guardians peace of mind. They should have family reunification plans and hold regular drills to help children and staff practice staying safe in the event of an emergency.
In addition, here are some ways you can prepare for an emergency that happens when you are not with your child.
Knowing camp or childcare providers have an emergency plan and the supplies they need to care for your child can help you feel better about leaving them in the care of others.
Pet Parents
Pets are family, too. It's natural for pet parents to feel anxious about leaving their pet in the care of someone else, such as a pet sitter or kennel, or if you have someone nearby who can check in on them. Having someone who can check up on your pet if they are not somewhere safe can give you peace of mind.
Here are suggested steps you can take to help keep your pets healthy and safe if an emergency happens while you're away.(2)
Make sure your pet has plenty of food. Write out feeding instructions, including portion size and other special considerations, such as the feeding order of multiple pets.
Check that your pet has enough medicine. Write out instructions for giving prescription medicines and where they're kept. Keep medicines up and away from children and pets.
Write out your itinerary and contact information, including your cell phone number and the name and phone number of where you're going.
Leave contact information for your veterinarian and one or two people you trust to make decisions in case you can't be reached. Be sure to ask those people before you do this. Contact your veterinarian's office to let them know you have a pet sitter.
Leave the pet sitter with copies of important paperwork, including a list of vaccinations and dates received.
Microchip your pet.
Make sure your pet wears collars and tags with up-to-date contact information and other identification.
Keep your pet's carrier or crate near the exit. Tell the sitter where your pet might hide when it feels stressed or scared.
Prepare a pet emergency kit, including first-aid supplies and detailed instructions on how to use it.
Leave instructions about your home, such as garage door codes, utility shutoff instructions, and your neighbor's names and phone numbers.
Prepping your pet sitter or a person you trust to check in on your pet can help ensure that your pet gets the best possible care when you're away.
Reuniting After an Emergency
Separation from one's family during or after an emergency can have mental and physical effects on everyone involved, including parents and guardians, children, and pets.
Reunification is the process of returning children and pets to their families as quickly as possible after an emergency. The faster reunification happens after an emergency, the better.
Learn more about reuniting with loved ones after an emergency.
References
Resources
Thanks in advance for your questions and comments on this Public Health Matters post. Please note that CDC does not give personal medical advice. If you are concerned you have a disease or condition, talk to your doctor.
Have a question for CDC? CDC-INFO (http://www.cdc.gov/cdc-info/index.html) offers live agents by phone and email to help you find the latest, reliable, and science-based health information on more than 750 health topics.
Posted on

by
---
Page last reviewed:
July 22, 2022
Page last updated:
July 22, 2022