Clarity on Cholesterol Management and Why We Need It
Posted on

by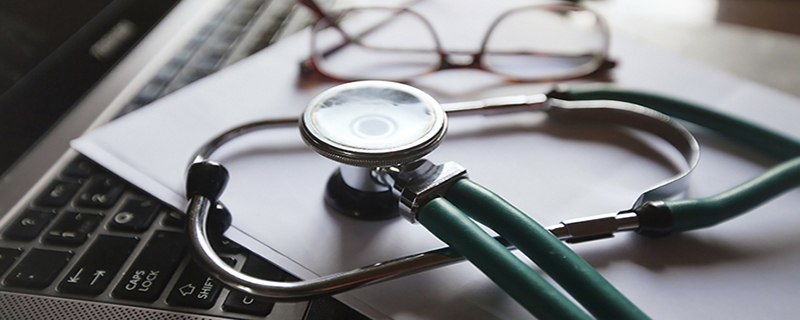 By Jennifer Robinson, MD, MPH
In the winter of 2013, the American College of Cardiology and the American Heart Association released new guidelines for treating blood cholesterol. These new guidelines, which I helped draft, moved away from focusing on a patient's blood cholesterol level and, instead, put a focus on a patient's risk for atherosclerotic cardiovascular disease (ASCVD) to decide who would benefit from drug treatment.
Heart attacks and strokes are common outcomes of ASCVD caused by cholesterol build-up in the arteries.  Its risk factors include a person's age, sex, race, smoking and diabetes status, blood pressure, and blood cholesterol levels. We felt this focus on atherosclerotic risk was the best way to determine who would benefit from cholesterol lowering therapy, be it lifestyle changes and/or statin use, because it focused on the whole person – as opposed to one piece of the puzzle. In other words, whether your cholesterol is too high for you depends on your other risk factors. This 360o view is intended to help people prepare for a heart healthy life, which includes controlling blood cholesterol (a quick look at Life's Simple Seven provides the other six guidelines that aid a healthy and happy heart).
Recently, dietary guidelines moved away from limiting cholesterol intake in the diet, and this has resulted in confusion. The Dietary Guidelines Advisory Committee recommended removing dietary cholesterol as a "nutrient of concern" because, it turns out saturated fat, rather than dietary cholesterol, is the main contributor to blood cholesterol levels. It is extremely clear that low lipid density protein, or "bad," cholesterol (LDL-C), in the blood is a significant risk factor for heart disease and stroke, the leading causes of death among Americans. This message was lost in the dietary cholesterol discussion as seen by news headlines and fellow clinicians' anecdotes.
I am working with the National Forum for Heart Disease and Stroke Prevention to raise awareness about cholesterol and its effect on ASCVD risk. With the help of an expert panel and funding from Sanofi US and Regeneron Pharmaceuticals, Inc., we are creating an initiative aimed at preventing cardiovascular events, such as heart attacks and stroke episodes, through increased awareness about cholesterol management. While this multi-sector initiative is in its early stages (we had our first meeting in March!), it is well-timed. Most adults in the US can benefit from lifestyle or drug therapy to lower their cholesterol level to reduce their risk of heart attack and stroke.  Among people with genetically high cholesterol, who have very high LDL-cholesterol levels of 190 mg/dl or higher, more than 80% are underdiagnosed and, therefore, untreated. And, sadly, these numbers are estimated to be growing.
As a public health MD focused on cardiovascular prevention, I want people to be armed with the information needed to live a long healthy life. I also want people to live a good and happy life. The best way to do that is to start taking care of oneself now. Keeping yourself healthy is the best way to prepare for long, happy, healthy life. I urge people to learn more about how cholesterol affects the heart and to talk to their doctors to find out how they can manage their ASCVD risk.
Jennifer G. Robinson, MD, MPH is a Professor in the Departments of Epidemiology and Medicine (Division of Cardiology), and Director of the Prevention Intervention Center at the University of Iowa, Iowa City, Iowa. She was Vice-Chair for the 2013 American Heart Association/American College of Cardiology Cholesterol Guidelines (formerly known as the National Cholesterol Education Program Adult Treatment Panel IV) and a member of the 2013 American Heart Association/American College of Cardiology Risk Reduction Guidelines (formerly known as the National Heart, Lung, and Blood Institute Risk Reduction Working Group). She is currently the Chair for the National Forum Cholesterol Initiative. She is also a diplomate of the American Boards of Internal Medicine and Clinical Lipidology, and a Fellow of the American Heart Association.
Dr. Robinson is an active researcher, performing numerous clinical trials sponsored by the National Institutes of Health and the pharmaceutical industry. She has published over 150 peer-reviewed articles in the area of lipids-modifying drugs, cardiovascular risk stratification, and cardiovascular prevention and has lectured widely on preventive cardiology and the diagnosis and treatment of disorders of lipid metabolism.  While at the University of Minnesota in Minneapolis, Dr. Robinson received her medical degree and completed an Internal Medicine residency with the College of Medicine, and received a Master's of Public Health from the College of Public Health. 
Posted on

by
---
Page last reviewed:
April 21, 2015
Page last updated:
April 21, 2015