The Hidden Dangers of Getting Inked
Posted on

by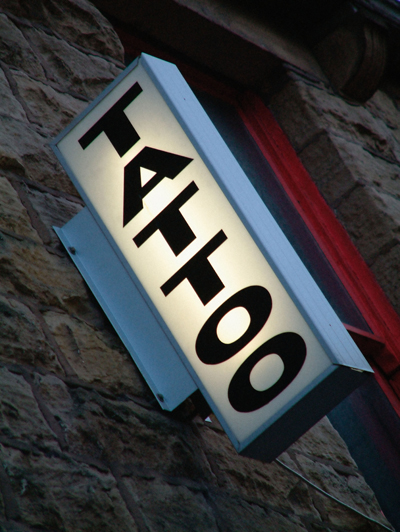 The practice of tattooing has been around for thousands of years.  These days, 21% of adults in the United States report having at least one piece of permanent artwork on their bodies.
  Many people who receive these lasting tributes – to loved ones, to pop culture, to religion, or to whatever they're into – generally know what to look for when selecting a reputable tattoo parlor.  Does the artist wear gloves?  Does the tattoo shop sterilize their equipment?  Did the artist open a sterile needle in front of you?  Are things like inks and ointments portioned out for individual use?  If the artist can pass this mental checklist, most people feel pretty safe.
One question few people may consider, however, is "What exactly went into that ink you're about to inject into my skin?"  And even if the question was asked, there's no guarantee that the artist could answer with any great certainty.  Concentrated tattoo inks may be made from products that were never intended to be used for tattoos.  Tattoo ink manufacturers may use products such as calligraphy ink, drawing ink, or even printer ink to make the products eventually used for tattooing.  These manufacturers often sell their products online, and while their states may require them to hold a business license, there is no regulation or oversight of the product itself.
The Importance of Water
While the thought of sharing ink with your office printer might be unsettling all on its own, a key ingredient of concern is the water that is used to either create the tattoo ink product or to dilute the product in the tattoo parlor.  Artists will often use water to dilute concentrated inks in order to get the specific shade the client requests.  They may also use pre-diluted "gray washes," which are black inks blended to produce different color intensities.
Some tattoo artists and tattoo ink manufacturers may believe that using distilled or reverse osmosis (a filtration method that removes large particles) water is sufficient to safely create or dilute tattoo ink products, but this is not the case.  Any kind of non-sterile water can contaminate the ink with potentially harmful germs, which can lead to infections in those tattooed with the ink.  This was the case earlier this year, when public health officials in New York received reports of non-tuberculous Mycobacterial (NTM) skin infections in at least 14 people who had been tattooed with the same pre-diluted gray ink.
In January of 2012, the Monroe County Department of Public Health received a report from a dermatologist that a patient had developed a persistent rash on his arm after being tattooed by a local tattoo artist.  Biopsy and culture confirmed that he was suffering from an NTM infection, and the tattoo artist reported that other clients had complained of similar reactions.
The artist noted that the rash seemed to follow the lines created by a pre-diluted gray ink and wasn't present on areas of the tattoo that were created with other colors.  This was an important observation because NTM infections typically don't spread—the rash-like infection is usually localized to the area that was exposed.  Using a list of all of the clients the artist could remember tattooing with the same gray wash, the health department was able to identify 18 additional infections, 14 of which were confirmed to be NTM infections.
 The Ink Thins – The Plot Thickens
After being notified of the situation in New York, CDC issued a public health alert to try to identify additional tattoo-associated NTM skin infections.  Two previously identified clusters were discovered in Washington, one in Iowa, and one in Colorado, and all were related to inks likely contaminated by non-sterile water either during the manufacturing process or during dilution by the tattoo artist just prior to tattooing a client.
Contamination of tattoo ink products by non-sterile water is an ongoing problem, and this group of identified clusters may represent a snapshot of what we could expect to find at any given time.  Until tattoo ink manufacturers and tattoo artists fully understand the dangers of using non-sterile water to manufacture or dilute tattoo ink, these infections will continue to occur, and they can be far more serious than just an annoying rash.
NTM skin infections are very hard to treat, and often require 4-6 months of treatment with drugs that can cause serious side effects.  While some people's infections may resolve just from treatment with medication, others may require multiple surgeries to remove infected tissue and may lead to significant scarring.
So what should people do?
Because tattoo inks are injected directly into people's skin, CDC recommends that ink manufacturers produce sterile inks. To protect their clients, tattoo artists should do the following:
Don't use inks or other products that are not intended for tattooing
Don't dilute ink before tattooing; if dilution is needed, use only sterile water
Don't use non-sterile water to rinse equipment (for example, needles) during tattooing
Use aseptic technique during tattooing (e.g., maintain hand hygiene, use clean disposable gloves properly)
To reduce their risk of infection, consumers should:
Use tattoo parlors approved/registered by their local jurisdictions
Request inks that are manufactured specifically for tattoos
Ensure that tattoo artists follow appropriate hygienic practices
Be aware of the potential for infection after tattooing and promptly seek medical care if skin problems occur
Notify the tattoo artist and FDA's MedWatch program if you have a problem after getting a tattoo. You can read more in the Morbidity and Mortality Weekly Report.
Leave a Comment: Thinking about getting a tattoo, what are your concerns? Or maybe you already have one, what was your experience like?
Posted on

by
---
Page last reviewed:
March 20, 2015
Page last updated:
March 20, 2015