Delicious Disasters
Posted on

by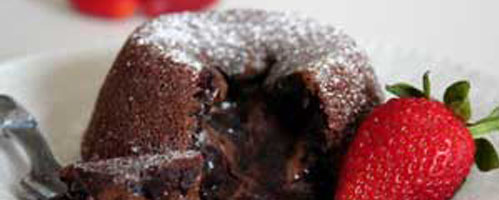 What happens when you combine delectable delights with mother nature?  You get foods named after disasters. While we're not sure if the actual disasters inspired the creative chefs to name these delights, we're sure that they are delicious.
Warning: Severe mouth watering has been reported where the following items have been spotted:
5. Mudslide pie
(We know this one's a stretch)
Although these treats may not be as life threatening as their descriptions, they won't come in handy during an actual disaster either.  Luckily, we developed some other tasty alternatives to stock up on for your emergency kit when disaster does strike, outside the kitchen:
Water—one gallon per person, per day (3­day supply for evacuation, 2­week supply for home)
Food—non­perishable, easy ­to­ prepare items (3­day supply for evacuation, 2­week supply for home
Dried fruit.
Dry, crisp crackers.
 Granola Bars
 Dried Potatoes
Peanut Butter
Jelly
Cereals
 Dried noodles like Ramen
Don't know about you, but this is making us hungry.  Can you think of more foods named after disasters or other food items to store in your emergency kit? Leave us a comment and let us know!
For more fun preparedness tips, check out @CDCReady
Images from Flickr Creative Commons:
Posted on

by
---
Page last reviewed:
March 20, 2015
Page last updated:
March 20, 2015