Earth Day and Environmental Justice: Connected and Working Together Side-By-Side
Posted on

by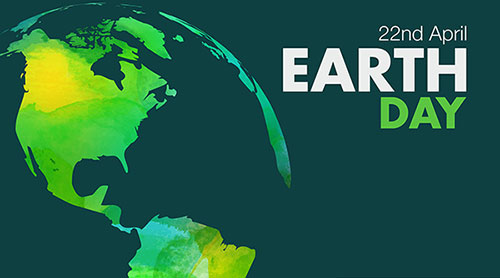 Sparks for Environmental Movement
On April 22nd, the world celebrates Earth Day, established in 1970 by U.S. Senator Gaylord Nelson to create a healthier environment by protecting our planet and its resources. When environments become polluted or contaminated, they can cause harmful health effects in human beings.
Perhaps, Earth Day set the tone for environmental protection, education, and advocacy. Senator Nelson said the idea of Earth Day evolved over a period of seven years starting in 1962. This was a time when the fight for civil rights characterized activism against injustice, brutality, and dehumanization.
Also in 1962, Rachel Carson's Silent Spring challenged the widespread use of synthetic chemical pesticides and revealed their ecological impacts. The book changed the way many viewed the environment and captured the social consciousness of populations around the globe. Some say that its publication sparked the modern-day environmental movement, while others credit Earth Day for accomplishing that. Either way, both events increased awareness of the connection between human health and environmental safety in the United States.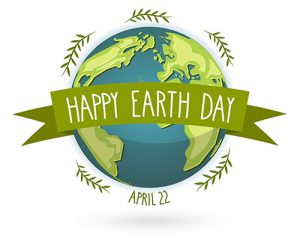 Staying Healthy Depends on Our Environments
At NCEH/ATSDR, we focus on protecting public health in the environments in which we live, work, study, and play. Protecting people from environmental health threats requires an understanding of basic human needs and how the environment can affect them. For example, physical needs include air, water, food, and shelter, while community needs include access to medical care, safety, sanitation, and more. Meeting these needs contributes to our physical, mental, and emotional health, and staying healthy depends on the safety of our environments.
Earth Day Prompts Look at Unequal Burden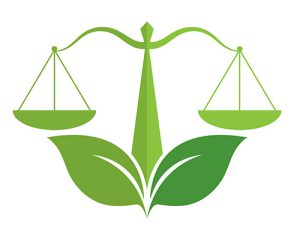 In the public health arena, we see a connection between healthy environments and healthy populations. Earth Day helps us focus on ways to support a healthy environment and be more environmentally conscious. It also prompts us to consider the unequal burdens placed upon low-income and minority populations who are more vulnerable to the effects of unhealthy environments.
Perhaps, then, it would be safe to say that Earth Day is critical to the environmental justice movement—the national movement, in which millions of Americans stand against toxic waste, pollution, and more.
In 1991, leaders from around the world attended a National People of Color Environmental Leadership Summit in Washington D.C. The summit focused on the need for democracy and environmental protection and resulted in the creation of "The Principles of Environmental Justice," which defines the environmental justice movement to this day. The first principle states "Environmental Justice affirms the sacredness of Mother Earth, ecological unity and the interdependence of all species, and the right to be free from ecological destruction." This principle and many others in the document are parallel to the principles of Earth Day, including protection from environmental hazards, honoring the environment, and honoring human health. These principles support responsible, sustainable use of our earth and its resources while honoring the human population.
As we celebrate Earth Day around the world, let us not forget the vulnerable populations in many communities who bear more than their share of the burden of environmental hazards. Let us continue to strive to be inclusive at every level of decision making and to consume as little of the earth's resources as possible. And let us continue to assist communities and address environmental injustices that degrade the earth and harm people's health. On April 22nd, let's recommit to a conscious, collective responsibility to the earth.
One Planet. One Earth. This is our common ground.
Happy Earth Day!
Posted on

by
---
Page last reviewed:
April 18, 2022
Page last updated:
April 18, 2022