International Noise Awareness Day – Wednesday, April 29, 2020
Posted on

by

International Noise Awareness Day is an annual observance held on the last Wednesday of April. This global campaign aims to raise awareness of the impact of noise on the health and welfare of people.
Take a moment to think about what noises cause hearing loss, and how loud noise can cause hearing loss quickly or over time.
Everyday Activities

Events

Tools and More

Music from smartphones and personal listening devices, especially when the volume too high
Fitness classes
Entertainment venues

Concerts, loud restaurants, and sports bars
Sporting events: football, hockey, and soccer
Action movies

Gas-powered lawn mowers and leaf blowers
Sirens
Firearms
Firecrackers/fireworks
Hearing loss can result from a single loud sound (like firecrackers) near your ear, or, more often, hearing loss can result over time from damage caused by repeated exposures to loud sounds. The louder the sound, the shorter the amount of time it takes for hearing loss to occur. The longer the exposure, the greater the risk for hearing loss (especially when hearing protection is not used or there is not enough time for the ears to rest between exposures).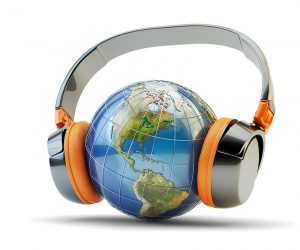 Three simple preventive measures can help to reduce the risk of hearing loss due to loud noises:
Use a personal hearing protection device—such as earplugs or noise-cancelling earmuffs.
Increase distance from the sound source.
Take quiet breaks to reduce overall sound exposure.
Why is this so important? During any given 24-hour period, people are exposed to a wide range of loud sounds, including not only those at work, but also at home, school, and places of recreation.
About 40 million adults in the United States have some noise-induced hearing loss.
About 1 in 4 adults who reported that their hearing was excellent or good had damage to their hearing that appeared to be due to noise exposure.
More than half of those adults with hearing damage from noise did not have noisy jobs.
There is no cure for hearing loss.
It is not just important for your ears. Hearing loss is the third most common chronic health condition in the United States, and almost twice as many people report hearing loss as report diabetes or cancer. Research shows that continual exposure to loud noise can also cause stress, anxiety, depression, high blood pressure, heart disease, and many other health problems.
So, on this year's International Noise Awareness Day, CDC encourages you to mark the day and let others know about it. Consider taking some simple steps to help bring about some peace and quiet in your day:
Turn the volume down or off altogether – unplug and read a book instead
Get your hearing checked – talk with your physician about any pain, discomfort, or ringing in your ears
Take a walk or watch the sun rise – and make it a regular habit (bring along a friend or neighbor)
Spread the word about the danger of loud noise to friends, family, neighbors, and co-workers
Additional Information
CDC's Loud Noise Can Cause Hearing Loss
You can protect your hearing. Recognize early signs of hearing loss, and take steps to protect your hearing.
Center for Hearing and Communication
This center founded International Noise Awareness Day in 1996 to encourage people to do something about bothersome noise where they work, live, and play.
It's a Noisy Planet Protect Their Hearing is a program of the National Institutes of Health that highlights how children can suffer just as much as adults can from loud noises.
Tweet this: "Join CDC in supporting International Noise Awareness Day. A day for encouraging people to do something about loud noise where they work, live, and play. To learn more, check out https://bit.ly/2YfUhvY #CDCEHblog via @CDCEnvironment"
Posted on

by
---
Page last reviewed:
April 29, 2020
Page last updated:
April 29, 2020