20 Years of Milestones in Children's Environmental Health
Posted on

by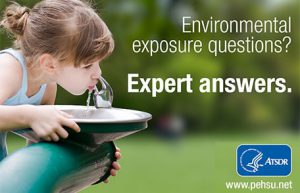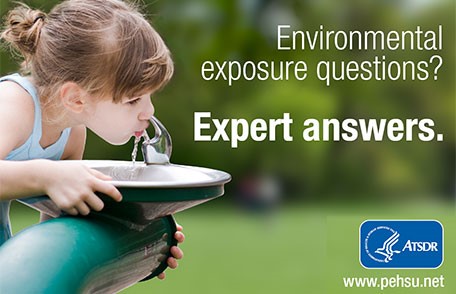 This year marks the 20th anniversary of the Pediatric Environmental Health Specialty Units (PEHSU). PEHSU is a national network of clinical environmental health specialists that work with healthcare professionals, parents, schools, community groups, government officials, and policy makers to provide medical advice on exposure to hazardous substances in the environment affecting reproductive and child health outcomes.
The basic services of the PEHSU program are:
Education of health professionals and communities
Consultation to health professionals and communities
Referral to appropriate facilities for evaluation and treatment
Why Are PEHSU Programs Needed?
Most healthcare professionals do not receive proper training to prevent, recognize, manage, and treat environmentally related conditions in children and pregnant women. Children from their earliest stages of development through puberty are vulnerable to environmental toxicants, such as lead, mold, pesticides, air pollution, and many other contaminants. This makes the work PEHSU does that much more vital.
Children's unique vulnerabilities to environmental contaminants are due to their rapid fetal and early childhood development. Children's age-appropriate behavior also exposes them to hazards. For instance, they crawl and play on the floor or in the yard where they can come into contact with harmful substances, and they often put unsafe items in their mouths. Children continue to be vulnerable as they go through the developmental changes of puberty.
PEHSU: Addressing Children's Environmental Health Needs for 20 Years
An important component of the work of the PEHSU program is outreach, to both health professionals and the public. Since the beginning stages of PEHSU in 1998, more than 353,000 community members and 470,000 health professionals received educational consultations from the PEHSU. Over the years, PEHSU has successfully tackled cases in lead poisoning, fungus, pesticides mercury poisoning, mold, and low-level exposures to air and water pollution.
Many environmental exposures in children and pregnant women can be prevented, and you can learn how by visiting the PEHSU Web, and the CDC internet page's feature.
Tweet this: "Read about 20 Years of Milestones in Children's Environmental Health. And learn about Pediatric Environmental Health Specialty Units, a national network of clinical environmental health specialists, and what they do. Visit https://bit.ly/2HeytY1#CDCEHblog via @CDCEnvironment"
Posted on

by
---
Page last reviewed:
August 20, 2019
Page last updated:
August 20, 2019