Sepsis Awareness Month: Why Sepsis Awareness Is More Important Than Ever
Posted on

by
Denise Cardo, MD
Director, Division of Healthcare Quality Promotion
National Center for Emerging and Zoonotic Infectious Diseases
at the Centers for Disease Control and Prevention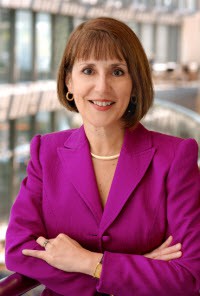 In these unprecedented times, Sepsis Awareness Month is a moment for us to reflect on and recommit to focusing on the needs of the patient. Sepsis is the body's extreme response to an infection, and without timely treatment, sepsis can rapidly lead to tissue damage, organ failure, and death. During this challenging time we are facing because of the COVID-19 pandemic, it is important to reflect on the connections with sepsis. It is known that a patient with COVID-19 infection can have sepsis as a complication. But it is also important to highlight that because of the disruption of the healthcare system, it is possible that patients with sepsis have avoided seeking timely care due to fear of COVID-19. The COVID-19 pandemic has also uncovered valuable opportunities to improve the quality of care and patient safety that will help us even after the pandemic ends: from improving patient education, addressing racial and ethnic health disparities, and improving diagnostic testing and infection control.
We are also reminded of the critical need to protect patients throughout their health journey—before a patient gets to the hospital, when they are receiving care, and in the time period after they receive care when follow up may be needed. We know that around 80 percent of adult patients with sepsis started having signs and symptoms prior to being hospitalized and many sepsis survivors continue with devastating complications after being discharged. Focusing on the needs of the patient at every healthcare encounter and developing innovative strategies and tools for timely diagnoses and adequate management of sepsis tailored to each healthcare setting are critical needs that must addressed. In addition, we need to promote aggressive initiatives to educate healthcare professionals and patients about the importance of infection prevention, as well as early sepsis detection and management integrated with existing and new strategies for care delivery, such as telemedicine.
Finally, the COVID-19 response has shown that transparency and accountability with clear goals and better connections between public health and healthcare professionals focusing on infection prevention and addressing patient needs are critical to improve healthcare for all people in the United States. It is a challenging time, but also an opportunity to address racial and ethnic health disparities and gaps in our healthcare delivery system that are not only critical for COVID-19, but also important factors for addressing sepsis in the United States.
Sepsis remains a priority for CDC and across the U.S. Department of Health and Human Services. We continue to work closely with our colleagues from the Biomedical Advanced Research and Development Authority (BARDA) Division of Research Innovation and Ventures (DRIVe) Solving Sepsis, the Center for Medicare and Medicaid Services (CMS), the National Institutes of Health (NIH), the Agency for Healthcare Research and Quality (AHRQ), and others to identify and develop innovative ways to prevent, recognize, and treat sepsis.
Please join me and my colleagues at CDC and HHS to make a difference. Now is the time to act. We all have a role to play, and we must work together—across healthcare, government, research, public health, and more—to protect patients. This year and always, we want to thank our valued partners for helping us to improve and expand our efforts to reach patients, family members, and healthcare professionals across the country who need these resources the most. Thank you for your partnership, your commitment to patient safety, and your tireless efforts to save lives. To the families and friends who have lost loved ones to sepsis: it is impossible to quantify the impact of each life lost to this life-threatening condition and its long-lasting effects. Thank you for being a constant reminder of the importance of and the reason for our work. You continue to inspire and motivate me.
Posted on

by
---
Page last reviewed:
February 26, 2021
Page last updated:
February 26, 2021