Protecting Patients Through Healthcare Resiliency
Posted on

by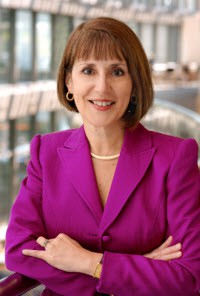 Denise Cardo, MD
Director, Division of Healthcare Quality Promotion
National Center for Emerging and Zoonotic Infectious Diseases
at the Centers for Disease Control and Prevention
In keeping with the catalyzing nature of past Decennial conferences, an international conference that occurs once every 10 years, to set the research agenda for the prevention of healthcare-associated infections (HAIs),  I am sharing my perspective on what we have learned and what more is needed to protect lives from infectious disease threats in the coming decade.
Patients and healthcare providers have come to embrace that it is no longer acceptable to view an HAI as an inevitable part of care. As a result, the field focused on several key pillars including:
Using data to drive action.
Engaging in research to innovate programs and practices that improve care and response time.
Creating policies to ensure proven practices are implemented.
These pillars continue to be critical to our progress, but more is needed.
The COVID-19 response emphasized known gaps in the healthcare delivery system identified by the field when addressing HAIs and antibiotic resistance (AR) in health care. The public health infrastructure in the United States is fractured, and it is important that public health and healthcare experts continue to work together to make the biggest impact.
Additionally, it is clear infection control and prevention across all healthcare settings is one of the most important strategies to protect lives. However, it is not enough on its own. We also need options for prompt diagnoses and management of infections, including the ones caused by antibiotic resistant organisms and its complications as sepsis. The COVID-19 response has also reaffirmed the existing disparities in health equity and access that need to be addressed to provide the opportunity for everyone to receive safe healthcare.
Finally, an infectious disease threat in one place can quickly become a global problem. To slow the spread of infections in healthcare settings, actions are needed around the world to strengthen the healthcare system as a whole, so that regardless of the threat, there is a resilient system ready to address and stop the next threat when it arrives.
To be prepared, we need practices, programs, and policies to support:
Use of data and technology that allow for the swift detection of infections, even if just one case is identified.
Sharpened focus on infection control and prevention in healthcare settings. ​
Improvement in the use of antibiotics wherever they are used, and investment in alternative therapeutics such as vaccines
Innovation to drive the development of new tools and strategies to detect, contain and prevent emerging and enduring threats, like antibiotic resistance.
Partnerships​ between public health organizations, healthcare entities, and patients and families.
Collaboration among countries.
While many of our challenges have existed prior to the COVID-19 pandemic, now is the time to address them. We have the momentum; we have the knowledge base; and we are at an inflection point with an incredible opportunity to make significant, lasting change to be better prepared to protect patients and healthcare workers from existing and emerging infections.
In 2020, the 6th Decennial was canceled due to the COVID-19 response, however, many of the sessions are being published in a virtual format. These sessions are free and available on-demand through December 31, 2021. I hope you will join me in learning from experts as we work together to implement CDC's vision to protect patients and healthcare workers while improving healthcare quality for all across the globe today and in the decade ahead of us.
More on this topic:
Drawing on the past to pave the way for the future
Posted on

by
---
Page last reviewed:
December 2, 2021
Page last updated:
December 2, 2021