My Story: When the Signs of Sepsis are Missed
Posted on

by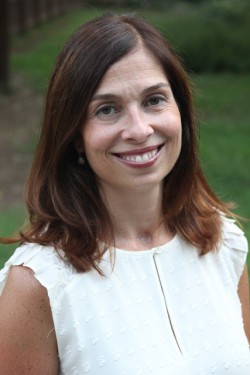 Guest Author: Amy Widener
Sepsis survivor
March 13, 2013, my body went into septic shock.
January 12, 2013, I ran the Disney half marathon. At 38, I was in the best shape of my life. One week later I woke up in the middle of the night in excruciating pain. I made my way to the bathroom floor with intense abdominal pain that took my breath away. My husband rushed me to the ER where a cat-scan revealed a kink in my intestines. No real explanation was given, but the solution was emergency surgery to cut out the blocked part of the intestines and put me back together. When I awoke from surgery, the report was that all went well. I was discharged from the hospital 10 days later when my bowels 'woke up' from surgery and all systems seemed to be functioning.
In hindsight, what happened over the next several weeks should have been our alert. The pain after this surgery grew worse instead of better. In just under 6 weeks I lost 22 pounds. I had chills and extreme pain after I ate and often ran a low grade fever. My doctor dismissed my complaints and told me it would take more time for my intestines to heal. I had no energy to argue.
I knew in my gut – literally and physically – that something was very wrong. I missed my daughter's birthday party after spending the night before in the ER when the pain was so intense only to be sent home with a strong course of antibiotics and told I must have some colitis as a result of the surgery. Three days later my body could take no more. No food or liquid would stay down and I found myself back in the ER. This time I knew I was not going home with antibiotics.
I was too sick to ingest the barium required for a CAT scan, so the attending physician ordered an abdominal x-ray. This revealed what they diagnosed as a small bowel obstruction, likely caused by the surgery. I was admitted to the hospital and placed on NPO – nothing by food or mouth. The doctor on call raised the concern that I was malnourished and needed to have supplemental nutrition immediately. A PICC line was inserted into my arm and total parenteral nutrition (TPN) began. The doctor's orders were to wait and hope that the bowel obstruction would resolve on its own.
As I sat in my hospital bed those next few days, my belly began to swell. The nausea could no longer be contained and a nasogastric intubation (NG) tube had to be inserted to remove pressure and bile from my stomach. By day 5, my abdomen was so distended that I looked like I was in my third trimester. I was weak and in pain. The doses of morphine did nothing. Finally, a test was ordered. The radiologist recommend further study as something was not right, but my doctor declined. The nurses were helpless. That evening my vitals told the story. My heart rate fluctuated between 150-160 bpm, my blood pressure rapidly dropped. Nurses called the doctor when my BP hit 89/53. By 6 AM on March 13, my BP had dipped to 63/51, and I was finally transferred to the intensive care unit (ICU).
The ICU doctors pushed for surgery ASAP, because they did not think I could survive. This is the last thing that I remember until I woke up on April 5, 24 days later.
What my family learned from the ICU team was that my body was in septic shock. The clues were there; we just didn't know how to recognize them. My family never left my side. They took turns holding my hands while a ventilator pushed air in and out of my lungs, and my body swelled from the flood of fluids and antibiotics.
At the point when my organs were shutting down, and the team had performed every medical intervention that they could, my husband was called at 4 AM and told to get to the hospital as quickly as he could. When he arrived he was told that there was nothing else that could be done and that when the last bag of fluid ran out, my heart would likely stop beating. Thankfully it did not quit. I defied the odds.
We understand now that my Disney half marathon training is what prepared my heart for the real life marathon I was to endure. It took a new medical team, two additional surgeries, another full year of supplemental IV nutrition, countless hours of physical therapy and sheer determination to get me where I am today.
I am lucky to be alive, and thriving, and grateful for the ICU team that saved my life, but reminded that more has to be done to educate families, nurses, and doctors to recognize the early signs of sepsis so that patients do not have to suffer what I did.
Amy Widener, is a real estate consultant, mother of two and sepsis survivor
Posted on

by
---
Page last reviewed:
April 27, 2021
Page last updated:
April 27, 2021