Making Dialysis Safer for Patients Coalition: Partnerships to Accelerate Progress in Patient Safety
Posted on

by
Denise Cardo, MD
Director CDC's Division of Healthcare Quality Promotion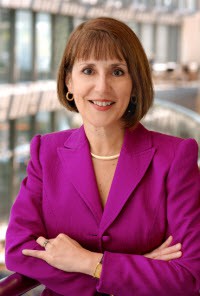 In June 2019, CDC and the Association of State and Territorial Health Officials (ASTHO) co-hosted the third meeting of the Making Dialysis Safer for Patients Coalition in Atlanta. CDC has worked with partners to prevent bloodstream infections for more than a decade, and the Coalition is a prime example of CDC's prevention and partnership work to accelerate progress in patient safety.
The Coalition, established in 2016, strives to keep people with advanced kidney disease healthy. The Coalition's membership has grown dramatically, expanding from 13 to 70 partner organizations in less than three years. I was encouraged to see more than 110 people at the meeting, including familiar faces from all areas of the kidney community. Among the attendees were patients, nephrologists, dialysis nurses, and epidemiologists—collectively, they represented professional and patient organizations, dialysis clinics, state healthcare-associated infection (HAI) programs, end-stage renal disease networks, and many others. Leaders from CDC and the Centers for Medicare and Medicaid Services were also on hand. All of these groups must continue working together to move the needle on dialysis infection prevention.
Throughout the day, we covered a range of topics, from national initiatives (e.g., Advancing American Kidney Health) to small changes that can make a big impact on infection prevention and save lives. Participants also attended breakout sessions about patient-centered care, catheter care and education opportunities, and infection prevention for home dialysis.
I hope that all meeting participants came away with a renewed focus on the Coalition's main goal: promoting the use of CDC's core interventions and resources to prevent bloodstream infections in patients on dialysis. We work toward this goal in three ways:
Facilitating implementation and adoption of core interventions through promotion, dissemination, and use of audit tools, checklists, and other resources
Increasing awareness about the core interventions for dialysis bloodstream infection prevention through educational efforts
Sharing experiences and findings through collaboration with other Coalition participants
Coalition members and partners incorporate these goals into their everyday activities by providing educational resources to patients and staff and integrating CDC core interventions and recommendations into their organizations' policies, practices, and evaluations. They generate awareness through editorials, blog posts, articles, emails, social media campaigns, and newsletters. Participating in Coalition calls and webinars gives them the newest infection prevention information from CDC and dialysis experts. They also host training sessions, provider webinars, and workshops.
Your organization can join the Coalition as a partner and individuals can join as members. The benefits of joining include:
Access to infection prevention materials and CDC expertise
Networking opportunities with other Coalition participants
Quarterly webinars, partner calls, and Coalition newsletter
Recognition as a partner of CDC in this important effort
If you or your organization would like to join the Coalition, contact DialysisCoalition@cdc.gov.
For more information, visit Making Dialysis Safer for Patients.
Dr. Denise Cardo is director of CDC's Division of Healthcare Quality Promotion.
Posted on

by
---
Page last reviewed:
March 1, 2021
Page last updated:
March 1, 2021