I Want My Sepsis Experience to Help Save Lives
Posted on

by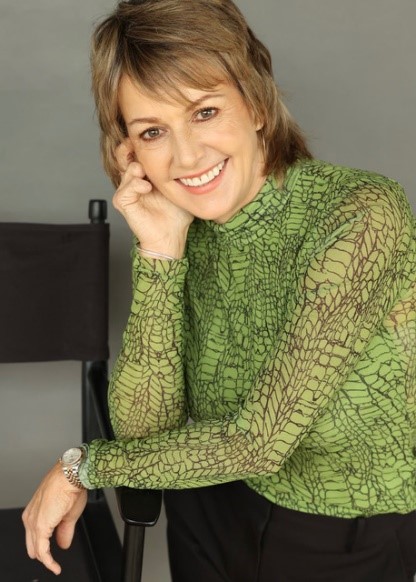 In 2018, I got a small infection on my thumb that looked unusual, so I visited an emergency room. All my vital signs were strong at the time, and there was no indication that the infection had progressed or that my body had developed sepsis. Over the next 36 hours, I developed several of the signs and symptoms of sepsis, but I didn't realize that I was experiencing more than just the flu.
Because I did not know the signs and symptoms of sepsis, I did not realize I needed immediate medical care. My infection had gotten worse over time and had become life-threatening. I ended up losing both of my lower legs and seven partial fingers due to complications from septic shock, and I nearly lost my life.
Sepsis is the body's extreme response to an infection that can lead to tissue damage, organ failure, and death. Sepsis Alliance's national initiative Sepsis: It's About TIME™ raises awareness of sepsis and the need for urgency in seeking care when there are signs and symptoms.
Signs and symptoms of sepsis include:
High heart rate or weak pulse
Fever, shivering, or feeling very cold
Confusion or disorientation
Shortness of breath
Extreme pain or discomfort
Clammy or sweaty skin
I didn't know about sepsis when I got sick. I want to help save lives by educating other people about sepsis. It is important to recognize early signs and symptoms of a worsening infection and sepsis. Had I known that either a high or low body temperature indicates a serious illness, I would have gone to the hospital sooner. I knew I had an infection, so I would have been monitoring for the signs and symptoms of sepsis if I had known what they were. I look back now and realize my behavior indicated that I was experiencing a sudden mental decline, which is always a reason to seek medical help. Ultimately, it was a gut feeling that saved my life when I called my friend and told her that I needed to go to the hospital because, "I have never been so sick." All the signs and symptoms of sepsis were present, and I still did not fully understand just how serious my condition was.
This phone call saved my life, but my condition became critical and by the time I reached the hospital, I was in septic shock. I had difficulty breathing, a racing heart, and extremely low blood pressure. It was too late to reverse the blood clots in my extremities that would cause me to have amputations.
Please learn from my experience and share the signs and symptoms of sepsis with your friends and family. If you or your loved one has an infection that's not getting better or is getting worse, ACT FAST. Get medical care IMMEDIATELY. Ask your healthcare professional, "Could this infection be leading to sepsis?" and if you should go to the emergency room. It could save your life<.
To learn more about sepsis and how to prevent infections, visit www.cdc.gov/sepsis and www.sepsis.org.
More on this topic can also be found at https://www.cdc.gov/patientsafety/features/get-ahead-of-sepsis.html.

Katy is a recent sepsis survivor with a personal passion for spreading sepsis education and awareness. In September of 2018, she became ill with what she thought was just the flu. Two days later, a friend found her nearly unresponsive and rushed her to the hospital where she was admitted directly into the ICU in septic shock. 
Katy now lives life as a bilateral below-knee amputee who also lost seven fingertips. Instead of slowing down, she has found a new energy and passion to spread sepsis awareness in the hopes of preventing others from having her experience.
Posted on

by
---
Page last reviewed:
September 13, 2023
Page last updated:
September 13, 2023