From Unaware and Unprepared to Safe Healthcare Advocates
Posted on

by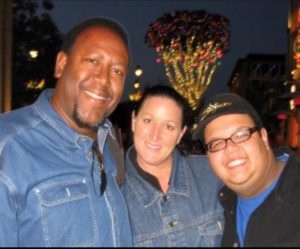 This blog is a part of a series that CDC launched to highlight the importance of patient safety by providing educational information and simple ways to help people stay informed on public safety topics. Read the blog below, authored by Nile's Project founders Carole and Ty Moss, to learn more about the importance of preventing healthcare-associated infections (HAIs).
Many people are unaware of and unprepared for life-threatening, life-changing infections from bacteria like methicillin-resistant Staphylococcus aureus (MRSA). This is what happened to our family in 2006 when our son, Nile Moss, contracted a life-threatening, drug resistant MRSA infection in our local hospital and died. This event was the start of our patient safety journey to ensure that others would have the life-saving health information they need to protect their families and not have to learn the hard way, as we had to.
What do you do as a patient, healthcare professional, or a family member when you find yourself in the care of and at the mercy of others? This is a question we wanted to answer when we created Nile's Project.
As we began our patient safety work, we quickly learned that millions of patients enter hospitals and other healthcare facilities in the United States each year, and many of them contract infections while there. Germs can live on surfaces in healthcare like bed rails, blood pressure cuffs, surgical tools, and stethoscopes, and can easily get on hands or clothes and make people sick. With proper infection prevention actions like cleaning hands and disinfecting surfaces and equipment, these infections can be prevented.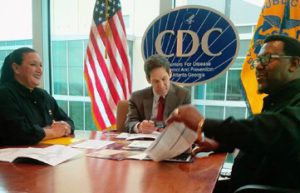 In 2006, patients and the public were largely unaware of healthcare-associated infections (HAIs) and unprepared to protect their loved ones. We could not understand why the public had not been educated about preventable HAIs and the global threat of antimicrobial resistance. Consequently, we created partnerships with other patient and family representatives as well as infectious diseases experts at the Centers for Disease Control and Prevention (CDC) and the Centers for Medicare and Medicaid Services (CMS) who had been working on many of these challenges for years. We also began working with individuals to share their stories and experiences with HAIs because these powerful stories raise awareness of important issues that could help save lives.
Our work continues today and is focused on increasing transparency, building health education and awareness campaigns, and making health care safer by sharing useful facts and solutions. We promote patient safety for the public by developing and sharing up-to-date educational information about preventable threats in healthcare, sitting on state and federal-level committees, encouraging patients and families to ask questions, and raising awareness about where the public can find educational information for themselves and their loved ones. We know we all have a part to play in preventing infections. We encourage patients and families to ask questions during healthcare encounters and learn where they can find educational information for themselves and loved ones, so they know how to be a safe patient.
Find reliable life-saving health information related to HAIs below:

Ty and Carole Moss are the founders of Nile's Project. Nile's Project was launched in 2007, just after the loss of Ty and Carole's 15 year old son Nile Calvin Moss in 2006.
Posted on

by
---
Page last reviewed:
November 29, 2022
Page last updated:
November 29, 2022