CDC Launches Blog Series on Patient Safety
Posted on

by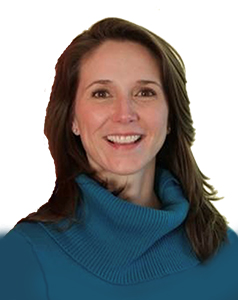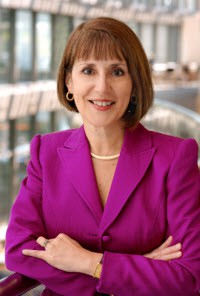 Denise Cardo, MD
Director, Division of Healthcare Quality Promotion
National Center for Emerging and Zoonotic Infectious Diseases
at the Centers for Disease Control and Prevention
Kerri Moran
Associate Director for Partnerships, Division of Healthcare Quality Promotion
National Center for Emerging and Zoonotic Infectious Diseases
at the Centers for Disease Control and Prevention
Patient safety is sometimes defined as "a discipline in the healthcare sector." While many would agree this is accurate, we should take it a step further and define it as "a discipline and a responsibility in the healthcare sector." Patient safety is an urgent, global public health concern, and the responsibility of creating a culture that supports safe healthcare lies with all of us: healthcare providers, public health professionals, patients, families, and policymakers alike.
Centers for Disease Control and Prevention (CDC) works with healthcare, public health, federal, as well as public and private partners to improve healthcare quality and patient outcomes by identifying best practices and translating them into actions, sharing data, and conducting innovative research to find additional effective ways to provide the safest care at every encounter.
CDC also partners with patient and family representatives to improve healthcare quality and patient outcomes.  These partners are individuals and family members who have suffered personally or tragically lost a loved one. They have dedicated their lives to improving patient safety by telling their stories, sharing information, raising awareness, and calling for changes to ensure others do not have a similar experience.
By listening to partners' perspectives, needs, and proposed solutions, CDC has gained a better understanding of actions we can take and ways we can work with these partners that allows patients and families to advocate for safe healthcare for themselves and their loved ones. Examples of ways in which CDC has partnered with patient and families include:
Providing critical information to allow patients to protect themselves and their loved ones from getting an infection when receiving health care.
Emphasizing the importance of the relationship between patients and their healthcare providers.
Addressing gaps in the public's awareness of sepsis, infections, and antimicrobial resistance.
Helping patients to know what actions to take when an infection is not getting better or worsening.
Educating the public about when an antibiotic or antifungal is needed and when it is not including when it can be potentially harmful, even deadly.
The perspective that patient and family representatives offer when they share their personal experiences highlights critical parts of a patient's healthcare experience that aren't always directly visible to us at CDC. It is our responsibility to take this information and apply it to the policies, practices, and programs that are designed to improve patient safety.
CDC is launching a blog series on patient safety to showcase the work of patients and families that will provide practical ways individuals and their families can stay informed on important topics such as infection prevention, appropriate antibiotic and antifungal use, and antimicrobial resistance.
CDC must and will continue to work with partners to reach our shared goal of improving patient safety, including addressing health disparities and improving healthcare equity. If you are interested in partnering with CDC to help improve patient safety, please fill out this form and tell us a little more about yourself, or your organization, and your areas of interest. Together, we can do so much more to make a difference.
Dr. Denise Cardo is the director of the Division of Healthcare Quality Promotion (DHQP), National Center for Emerging and Zoonotic Infectious Diseases (NCEZID) at the Centers for Disease Control and Prevention (CDC).
Denise Cardo, MD, Leadership Bio
Kerri Moran is the Associate Director for Strategic Partnerships in the Division of Healthcare Quality Promotion (DHQP) at the Centers for Disease Control and Prevention (CDC).
Posted on

by
---
Page last reviewed:
November 18, 2022
Page last updated:
November 18, 2022