C Diff Foundation Launches Patient, Family Support Program
Posted on

by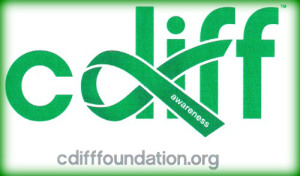 Guest Author: Nancy Caralla
Executive Director of C Diff Foundation
C. difficile (C. diff.) infections are responsible for almost half a million infections and at least 15,000 deaths each year in the U.S.
A C. diff. diagnosis can be traumatic. Many patients, as well as family members, experience a wide range of emotions including confusion, anger, fear, panic, and denial. To help alleviate anxiety and distress, the C Diff. Foundation recently introduced the C. diff. Nationwide Community Support (CDNCS) program, providing patients and their families an opportunity to talk with others who have experienced the same diagnosis and symptoms.
Before the launch of CDNCS, there was an absence of professional C. diff. support groups in the U.S. However, there is evidence showing that people who attend support groups have a better understanding of the illness and treatment choices, develop a more positive outlook, and a better ability to cope and adapt to life during and after the treatment of a C. diff. infection.
The CDNCS program is reaching C. diff. patients, families, and healthcare professionals nationwide. This growth reflects the valuable information the CDNCS groups are providing; grief counseling, nutrition, financial support, C. diff. prevention, treatments, and environmental safety products availability, homecare, patient-safety, pharmaceutical assistance programs, and C. diff. survivor sessions.
The CDNCS groups are available to all individuals via teleconferencing, with Foundation team leaders and Medical Advocates hosting sessions from Maryland, New York, Florida, Missouri, Colorado, Ohio, and Oregon. Each session is limited to 15 participants.
To participate in any CDNCS group, register through the Nationwide Hot-Line (1-844-FOR-CDIF) or through the monthly schedule available on the website http://cdifffoundation.org/.
---
Nancy C. Caralla, Founder & Executive Director of the C Diff Foundation
Nancy C. Caralla is a three time C. difficile infection survivor who has 23 years' experience in the nursing profession blended with over 25 years experience in international construction management. Over the past two years, Nancy in partnership with Foundation members, has focused on raising C. difficile awareness through education, and advocating for C. difficile infection prevention, treatments, and environmental safety worldwide. The C Diff Foundation is a non-profit organization and takes great pride in their volunteers, chairpersons, and committees. Their mission reaches across the nation and is presently in twenty ststes and growing. We are all working together to achieve a mutual goal: a reduction in newly diagnosed C. difficile infections worldwide.
Posted on

by
---
Page last reviewed:
September 26, 2023
Page last updated:
September 26, 2023