Advancing Laboratory Diagnostic Stewardship for Healthcare-Associated Infections (HAIs), Antibiotic Resistance, and Sepsis
Posted on

by
Emily Curren DVM, MPH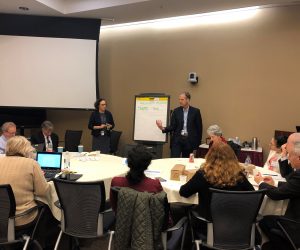 On December 9, 2019, CDC's Division of Healthcare Quality Promotion (DHQP) hosted a meeting at CDC headquarters in Atlanta, Georgia, on improving patient safety through diagnostic stewardship. Meeting attendees represented academia; federal partners; and professional, industry, and patient representative organizations. The meeting focused on identifying emerging issues in the field of laboratory diagnostic stewardship, raising awareness of these issues among stakeholders, and discussing strategies to address the issues—all with an emphasis on improved outcomes and patient safety.
 What is diagnostic stewardship? 
Diagnostic stewardship means improving diagnostics and diagnosis as part of patient care. Good laboratory diagnostic stewardship means ordering the right tests, for the right patient, at the right time, to provide the right treatment. In this way, diagnostic stewardship is related to antibiotic stewardship—an incorrect diagnosis can lead to prescribing an antibiotic when one is not needed, or the failure to a prescribe an antibiotic when one is needed, either of which may lead to patient harm.
The meeting featured presentations on the current state of HAI-related diagnostics, diagnostic excellence, and implementation. Breakout sessions followed, during which participants highlighted key issues, gaps, drivers, risks, and strategies for the following topics:
Synergizing the electronic health record (EHR) and microbiology laboratory for test optimization
Monitoring sepsis and improving antibiotic use through diagnostic stewardship
Present and future non-culture-based diagnostics: potential and pitfalls
Next Steps 
A variety of perspectives were shared during the breakout sessions. While discussions centered on how to modify laboratory test ordering, performance, and reporting to improve patient care and outcomes, several other key needs also emerged: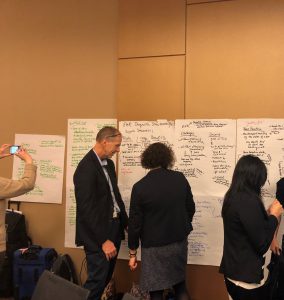 Drivers that motivate, incentivize, or require healthcare facilities to invest in diagnostic stewardship
The development of meaningful measures to assess diagnostic stewardship
Demonstrating the benefits of improved testing to healthcare facilities and the public
Leadership teams that can effectively implement diagnostic stewardship with expert consultation, especially from microbiology laboratories
Training and workforce development with appropriate resource allocation across all settings and levels of healthcare
Ongoing research to develop and implement best practices for diagnostic stewardship
Feedback generated from the meeting's presentations and discussions will be used in an upcoming white paper on the current state of laboratory diagnostic stewardship and strategies for moving forward.
Posted on

by
---
Page last reviewed:
April 27, 2021
Page last updated:
April 27, 2021