Protecting Children Where They Learn, Play During Disaster Recovery
Posted on

by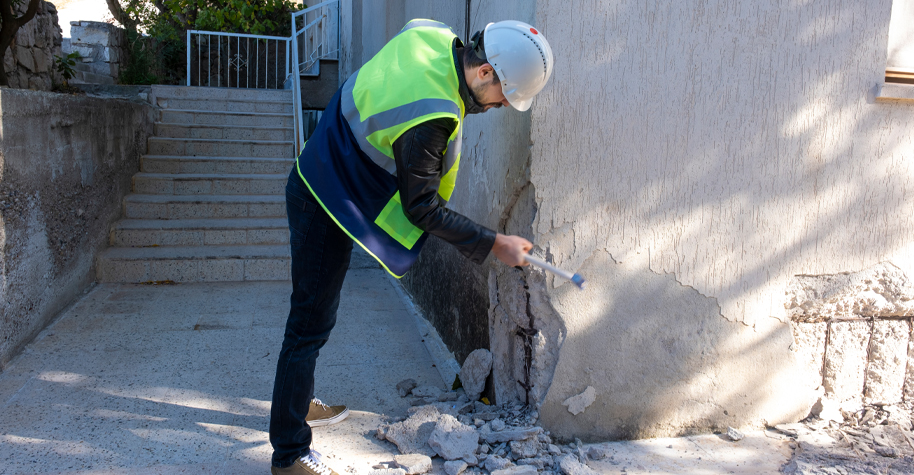 Emergencies, including natural disasters like earthquakes and hurricanes, can happen at any time. They can have lasting impacts on communities.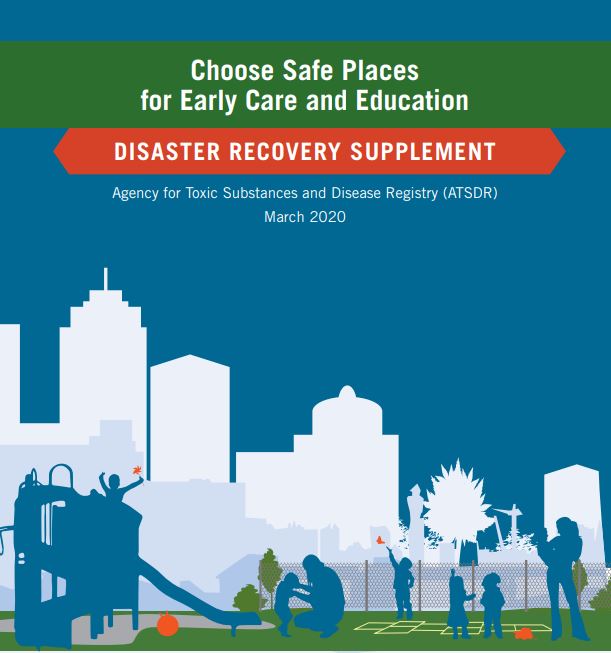 Places that were once safe might become unsafe. Homes, businesses, childcare facilities, schools, and other buildings can be damaged or destroyed.
After the initial response, communities begin a long recovery process. Buildings are rebuilt, infrastructure is repaired, and there is the appearance of recovery. What often goes overlooked is the need for recovery guidance that promotes environmental safety and prevents exposure to hazards.
A major concern in the aftermath of natural disasters is the safety of children. Children are at higher risk from environmental hazards because of their physical, developmental, and behavioral differences from adults. Environmental exposures, such as drinking contaminated water, can cause diseases and disrupt children's development, learning, and behavior.
What is the Agency for Toxic Substances and Disease Registry doing to help with disaster recovery?
The Agency for Toxic Substances and Disease Registry (ATSDR) recognizes the importance of preparing to protect children from harmful exposures during disaster recovery. We also know that planning for these efforts can be a challenge.
ATSDR's Choose Safe Places for Early Care and Education (CSPECE) Disaster Recovery Supplement helps public and environmental health professionals reduce children's environmental exposures where they learn and play. With this tool, professionals are better prepared to
identify potential hazards.
compile resources needed to address environmental hazards, such as flooding, that can affect locations where children spend time.
establish ways to reduce risk and help community members, particularly children, feel secure as they recover and return to pre-disaster routines.
Disaster Recovery Supplement in Action: Puerto Rico
From December 2019 through early 2020, the southwestern region of Puerto Rico experienced an earthquake swarm. It included 11 quakes that were magnitude five or greater.
Before this disaster, the staff members of Head Start, a federal government-sponsored early child care program, attended a training hosted by the Puerto Rico Department of Health (PR DOH) on the new Post-Disaster Self-Assessment Form (PDSAF).
The PDSAF provides resources for childcare facilities in case hazards are discovered. It also provides suggestions on how childcare staff can protect children from environmental hazards during the recovery process.
In response to the earthquakes, Head Start asked that PR DOH use the PDSAF to assess major health hazards that might prevent them from safely reopening facilities. PR DOH visited several Head Start program sites to conduct assessments using the PDSAF tool. They found that many Head Start facilities had cracks in the walls. Some facilities also had cracks in the supporting structures.
Through the PDSAF, it was clear that professional engineers should inspect the Head Start buildings before allowing children back inside. Officials conducted daily site evaluations to determine if they were fit to open while earthquakes and aftershocks continued to occur.
After a disaster, such as an earthquake, the environment and surrounding communities can change drastically. Some of these changes can lead to the migration of harmful substances, such as lead-contaminated debris from damaged buildings, which can cause environmental hazards that were not present previously. Changes like these can complicate decisions about whether it is safe to reopen an early care and education facility after a disaster.
The PDSAF is a useful tool in environmental recovery efforts. It helped Head Start and PR DOH determine whether it was safe to reopen facilities and programs after the disaster.
Returning to pre-disaster routines, such as attending school or childcare, is important to a community's sense of well-being and disaster resiliency. With proper recovery guidance, we can prepare our communities for environmentally safe recovery.
Learn more about the CSPECE Disaster Recovery Supplement.
Thanks in advance for your questions and comments on this Public Health Matters post. Please note that CDC does not give personal medical advice. If you are concerned you have a disease or condition, talk to your doctor.
Have a question for CDC? CDC-INFO (http://www.cdc.gov/cdc-info/index.html) offers live agents by phone and email to help you find the latest, reliable, and science-based health information on more than 750 health topics.
Posted on

by
---
Page last reviewed:
May 13, 2022
Page last updated:
May 13, 2022