Prepare Your Health: Personal Health Preparedness for People with Bleeding Disorders
Posted on

by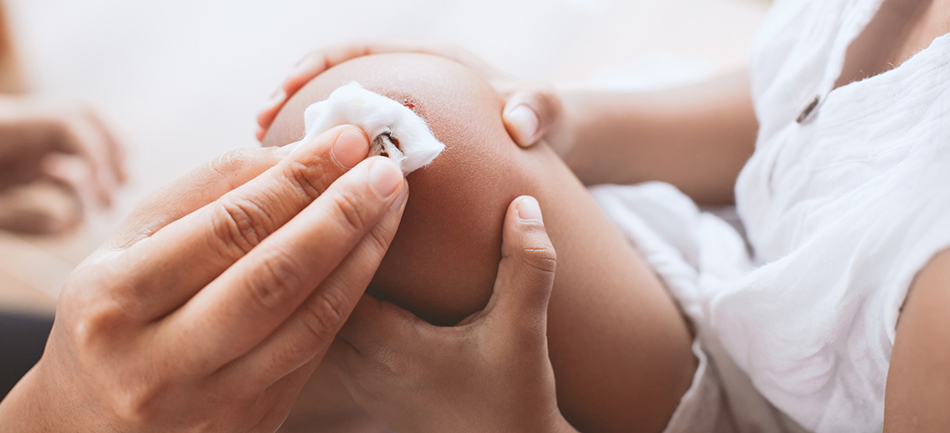 March is Bleeding Disorders Awareness Month. Learn more about bleeding disorders, their symptoms, treatments, and how to prepare for emergencies on the Division of Blood Disorders website.
Personal health preparedness and planning are important for everyone but essential for people with bleeding disorders.
Bleeding disorders, such as hemophilia and von Willebrand disease (VWD), are conditions in which the blood does not clot properly due to a lack of specific clotting factor proteins in the blood. As a result, people with bleeding disorders may experience excessive bleeding after an injury or trauma, or may bleed for no apparent reason at all. In an emergency, their health and possibly their lives depend on easy access to proper care, treatment products and prescriptions, and personal needs.
Injections of treatment products, called clotting factor concentrates (or factor), into a vein – a process known as infusion – can help manage and treat bleeding disorders. Infusion helps blood clot to stop bleeding. Infusion supplies, such as syringes, needles, and tourniquets, are required to infuse the product; as such, they are some of the most important—if not the most important—supplies to have in your emergency kit.
Prepare Your Health
A bleed can happen at any time—at home, work, or school; while traveling; or during a disaster. It's important that people with a bleeding disorder prepare for their health with a "go bag" containing the medicine and supplies they need to manage and treat a bleed when one occurs. Experts suggest people with bleeding disorders include the following items in their emergency "go bag:"
Copies of important paperwork, including your health insurance card, up-to-date medical information, and a travel letter from your doctor that describes your bleeding disorder and the medicine you take;
A list of hospitals or hemophilia treatment centers (HTCs), and their contact information, along your designated evacuation and travel route(s);
A list of important phone numbers (your HTC, physician's office, insurance, and emergency contact);
As much extra factor as your health insurance allows. Remember to remove, use, and replace any medicine and supplies before they expire;
A diluent, such as normal saline or sterile water, to mix with factor powder (a diluent is a liquid used to form or thin a solution); and
A reconstitution device (a device used to "reconstitute" or mix factor with a liquid [usually water], called a diluent, before it can be infused or given to a person with hemophilia). Factor is stored in powdered form because it rapidly loses its power once mixed into a solution.
Use CDC's Family Emergency Kit Checklist to help develop an emergency kit for people with bleeding disorders. Visit the Hemophilia Federation of America and the National Hemophilia Foundation (NHF) for more information.
Help Others Help You
There may be times when a person with a bleeding disorder is unable to treat him or herself. It's important to identify and prepare potential caregivers ahead of those types of situations. A caregiver could be a family member, friend, neighbor, or coworker. If you have a bleeding disorder, sharing your diagnosis, as well as directions on how to respond to a bleed with the people you live, work, and socialize with could save your life in an emergency. Here's how:
Teach family and friends how to give the factor by mixing the clotting factor into a syringe and putting the needle into the vein;
Keep a manual or notebook with important medical information, including:

An up-to-date infusion and treatment log;
Instructions on how to mix and infuse factor;
Directions to your primary HTC, a backup HTC, and the hospital. Locate HTCs nearest you using CDC's searchable directory.
Important phone numbers (e.g., your HTC, physician's office, insurance, and emergency contact).

Post important phone numbers in multiple places around the house, in the car, and at work. For example, on the refrigerator, in your wallet, on your child's car seat, in your workspace, in school or workbags, with your car registration papers, and in your "go bag."
If your HTC closes because of a declared emergency or disaster, contact the NHF's Information Resource Center at 1-800-42-HANDI (1-800-424-2634) for information about other HTC locations and resources.
Tell Others About Your Diagnosis
It is very important for people with a bleeding disorder to take an active role in managing their care and/or the care of their children. For parents of children with bleeding disorders, taking an active role sometimes means first teaching and then trusting another person to protect the health and safety of your child.
Knowledge is safety. The more informed teachers, nurses, coaches, and daycare providers are about your child's diagnosis and know how to respond to a bleed, the better equipped they are to assist your child.  A school nurse, for example, who is "in the know," can already have ice packs in the freezer, as well as the supplies, phone numbers, and treatment instructions they need to act.
Here are some suggestions for how to tell others that you have a bleeding disorder:
Wear a medical alert ID bracelet or necklace engraved with important information for emergency responders and healthcare providers. If you are unsure what information to include on your medical ID, talk to you doctor to discuss what details are most important to include. Suggestions include:

Your name;
Specific medical condition(s) (i.e. Factor VIII, von Willebrand disease, etc.);
Specific medication(s) you are taking that could affect life-saving treatments (in the case of an emergency);
Allergies (medications, food, etc.); and
An emergency contact name and phone number.

Complete and carry an emergency care letter that outlines you/your child's diagnosis, treatment guidelines, any other medications you/your child takes, any drug or food allergies, important contact names, and information of you/your child's HTC, and an emergency contact information.
Create an In Case of Emergency (or I.C.E.) contact on your cellphone. Emergency medical service responders are now trained to look for such a number in the cell phones of their patients if needed.
Visit CDC's emergency preparedness and response website for people with bleeding disorders to find more resources to help you protect you/your child's health during an emergency.
Thanks in advance for your questions and comments on this Public Health Matters post. Please note that the CDC does not give personal medical advice. If you are concerned you have a disease or condition, talk to your doctor. 
Have a question for CDC? CDC-INFO (http://www.cdc.gov/cdc-info/index.html) offers live agents by phone and email to help you find the latest, reliable, and science-based health information on more than 750 health topics.
Posted on

by
---
Page last reviewed:
March 2, 2022
Page last updated:
March 2, 2022