Partnerships Help Save Lives When Disaster Strikes
Posted on

by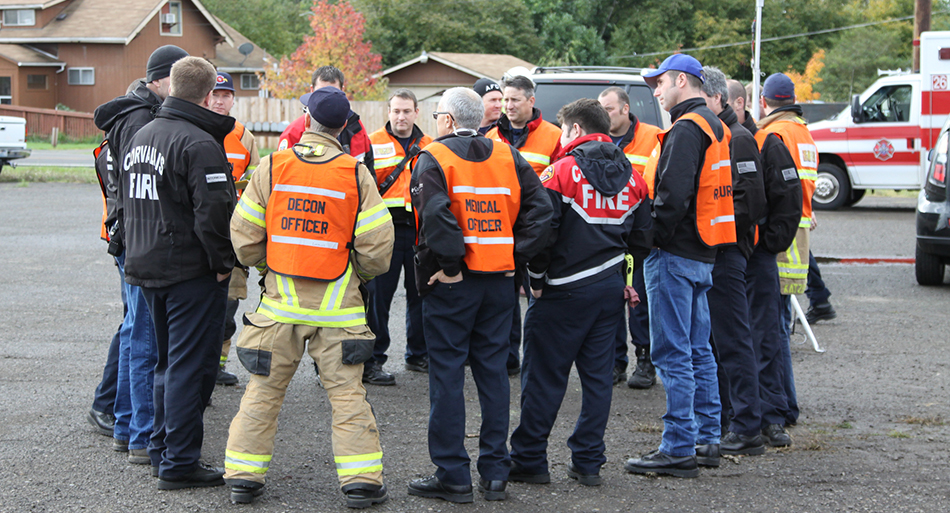 Public health emergencies occur every day across the United States. Tornadoes, hurricanes, wildfires, floods, infectious disease outbreaks, terrorist attacks, and other emergencies have all occurred within the past few years and likely will happen again. Communities must be ready in the event of a public health emergency – both those they expect and those that come without warning.
Since 2002, CDC's Public Health Emergency Preparedness (PHEP) program has provided funding and guidance to 50 states, four cities, and eight territorial health departments across the nation to protect communities. Planning and exercising plans help ensure that health departments are ready to respond and save lives when emergencies occur.
While we all hope that emergencies never happen, they are inevitable and the true test of any preparedness system. The following stories are examples of how CDC's PHEP program works with states and local communities to ensure they are ready to respond to any emergency. Some of CDC's partners include health departments, community organizations, national public health organizations, and private companies.
Restoring California Communities after Devastating Wildfires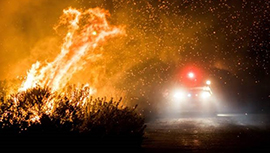 In 2017, nearly 9,000 fires, almost double the average annual number, burned 1.2 million acres in California. The fires destroyed more than 10,800 structures and killed at least 46 people. However, thanks to years of planning for such events and building a public health infrastructure through the PHEP program, state and local health departments were ready to respond immediately and help their communities recover over the following months.
Through partnerships and support provided by the PHEP program in and around Sonoma County, local officials evacuated more than 1,160 patients from area hospitals and many other healthcare facilities. Additionally, because of the relationship the state built with the California National Guard through the PHEP program, more than 100 volunteer troops cleaned the Sonoma Developmental Center in one day. More than 200 patients with disabilities were then able to return safely to the facility.
Ensuring Access to Medication during an Influenza Outbreak in Maine
In March 2017, an influenza outbreak on Vinylhaven, a remote island off the coast of Maine with a population of about 1,165, sickened half of the island's residents. The outbreak depleted the medical center's Tamiflu® supply. Tamiflu® can greatly lessen the severity of influenza but it must be taken early in treatment.
Because of a partnership agreement established under PHEP with the Northern New England Poison Center, local pharmacies, and other organizations, and the Maine Department of Health staff quickly delivered 100 treatment courses of Tamiflu®. As a result, the state successfully reduced the impact of the influenza outbreak on the island.
Responding to a Water Contamination Incident in Illinois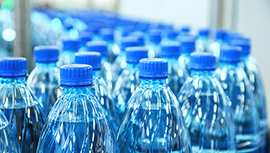 On May 2017, a water main break under a river contaminated water in Cumberland County, Illinois, and left some residents without water entirely. Health department staff funded through PHEP established water distribution sites with bottled water donated by private partners such as Walmart, Coca-Cola, and Anheuser-Busch. Staff also went door-to-door to check on residents and distribute materials about safe water.
The PHEP program ensures public health emergency management systems and experts are ready to respond when emergencies occur. Preparedness efforts throughout the years have saved lives and helped communities return to normal operations as quickly as possible.
From natural disasters to infectious diseases, the PHEP program protects America's health, safety, and security to save lives. Check out the PHEP Stories from the Field to find out more about how the PHEP program has helped communities prepare for, respond to, and recover from public health emergencies.
Posted on

by
---
Page last reviewed:
November 5, 2018
Page last updated:
November 5, 2018