Violence Against Pharmacists
Posted on

by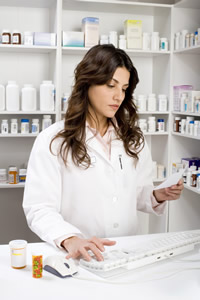 Since the early 1990s, the National Institute for Occupational Safety and Health has conducted research on and provided recommendations for preventing workplace violence. Efforts had focused on the highest risk occupations, including taxicab drivers and convenience-store workers. In 2002, NIOSH released the document Violence: Occupational Hazards in Hospitals. The document found that the circumstances surrounding violence in hospitals differed from those of workplace violence in general. In other workplaces such as convenience stores and taxicabs, violence most often relates to robbery. Violence in hospitals usually results from patients and occasionally from their family members who feel frustrated, vulnerable, and out of control.
We are finding that violence against pharmacists differs from violence experienced by other healthcare workers. Increasingly, pharmacists face violence from robberies at their workplace. Across the United States, reports of pharmacy robberies specifically related to the theft of Oxycontin and Vicodin have been reported. These prescription pain killers may be used for the robber's own addiction or sold on the street for a significant amount of money.
Currently, a comprehensive nationwide database of pharmacy robberies does not exist. It is difficult to grasp the magnitude of the problem using the data that is readily available to researchers. NIOSH is partnering with the Statistical Analysis Center (SAC) to collect information from police departments to provide NIOSH with the data necessary for a study of homicides, robberies, and assaults (simple, aggravated, and sexual) of healthcare workers, especially pharmacists. NIOSH successfully partnered with several Statistical Analysis Centers in the late 1990s for a data collection effort related to workplace violence and robberies in convenience stores.
The goal of the current effort is to determine the frequencies and rates of homicides and injuries associated with robberies and assaults occurring in healthcare and pharmaceutical work environments and to assess the risk factors and circumstances surrounding these violent events. This information will assist NIOSH in developing prevention recommendations to protect pharmacists and other healthcare workers.
Until NIOSH has recommendations specifically addressing prevention of violence against pharmacists, some of the existing recommendations for violence prevention may apply to pharmacists located in retail establishments. See OSHA guidelines for violence prevention in Recommendations for Workplace Violence Prevention Programs in Late-Night Retail Establishments and Guidelines for Preventing Workplace Violence for Health Care & Social Service Workers.
As we continue our research, we are interested in learning what prevention strategies pharmacists have found useful in dealing with violence in the workplace.
—Dan Hartley, Ed.D.
Dr. Hartley is an Epidemiologist in the NIOSH Division of Safety Research and is the NIOSH Coordinator for Workplace Violence Prevention Research.
Posted on

by
---
Page last reviewed:
November 23, 2016
Page last updated:
November 23, 2016