A COVID-19 Paradox: Finding Strength in Weakness
Posted on

by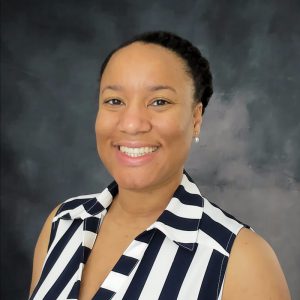 Albert Einstein once said, "In the middle of difficulty lies opportunity." And I, being the opportunist that I am, might have taken that a bit too literally. A month and a half before the World Health Organization declared COVID-19 a pandemic on March 11, 2020, the International Task Force (ITF) was formed at CDC to provide support to countries around the world. When I was approached about serving on ITF, I jumped at the opportunity. I literally jumped up and down oozing excitement all over. For me, I didn't look at it as more work; I saw it as a fun opportunity to learn and work on something new. As someone who loves emergency response work; being in the hustle and bustle of things (Jersey girl here!); and pushing my limits, I just knew I would be a major asset when it came to the COVID-19 response. After all, my team was counting on me to make them look good, so I had no other choice.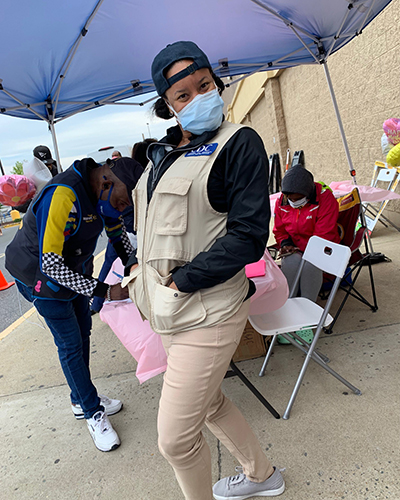 I joined ITF as an email inbox manager, which was an essential role that needed to be filled. An inbox manager is the first stop for all inquiries and requests for the task force. While in the Public Health Associate Program, I worked as an operations coordinator during the Zika response. I distinctly recall working with an inbox manager that occasionally seemed frustrated with their role. To me, I thought they had the easiest job on the team and there was nothing to complain about. I thought, "checking emails and triaging them is not that hard. Just hit forward and keep it moving." Let's just say I was quickly humbled when I served as an inbox manager for ITF.
Reading and triaging over 200 emails a day to an expanding task force is not as easy as it sounds. It requires coordination, attention to detail, persistence, patience, astuteness, and most importantly, organization. I had everything except the patience.
At the time, the inbox was managed 14 hours a day by two staff members—me and a CDC fellow. We tested various schedules to determine the best way to manage the box, which ultimately left me working nearly 90 hours a week. Eventually, more people were assigned to the inbox management team, and I became the information management team lead, supervising 4 fellows, creating manageable schedules, and assigning daily tasks.
Shortly after becoming team lead, the team identified a staffing gap within the operations team that needed to be filled immediately: staff support coordinator and deputy operations coordinator. Being the self-proclaimed, resilient superwoman that I am, I jumped at the opportunity to fill not one position but both positions. (Okay, okay, I didn't jump this time, I just raised my hand). There I was, being the superwoman I knew I was, working at ITF as a team lead, staff support coordinator, and deputy operations coordinator simultaneously. No big deal, right?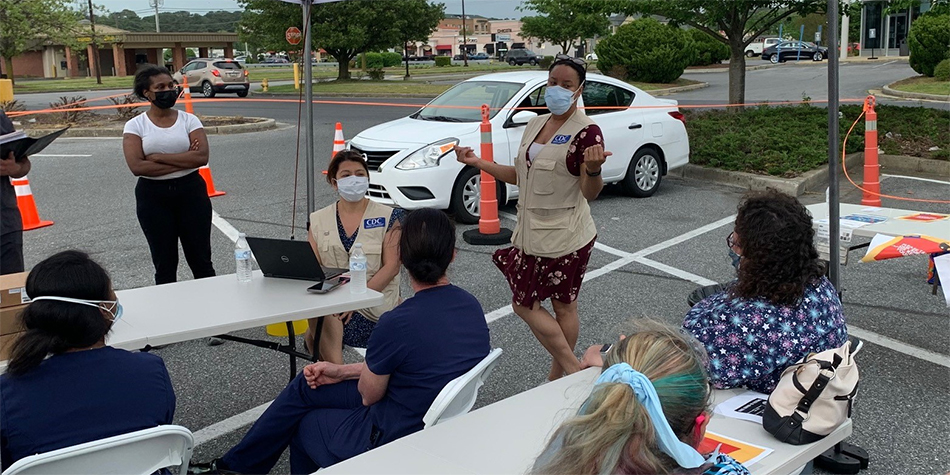 Wrong! In my quest to be everything that everyone needed and the ultimate problem-solver, my perception of being indestructible quickly came to a head, and I became overwhelmed and, what felt like, irreparably exhausted. Thankfully, I had an amazing team and friends that stepped up to help off load some of the work. Somehow, it was still hard for me to let go. I enjoyed being the fixer, solving challenges creatively and knowing the answers. I kind of felt like Olivia Pope from the television show Scandal, everything was handled when I was involved. Even with occupying three leadership positions and being the president of the CDC Young Professional's Network while coordinating an agency-wide virtual conference, I struggled with delegating tasks. I felt that as a leader, it was my responsibility to shoulder the heavier workload and feared that some things wouldn't get done if I didn't do them, so exhaustion prevailed.
To be honest, I felt kind of weak. I couldn't consistently meet the expectations that I had imposed on myself despite my work being validated by leadership. Internally, I was in a difficult situation and self-sabotage had me questioning if I was as amazing as I proclaimed to be. I would have regular vent sessions with some colleagues to balance my emotions, and during one session, it hit me – no one expected me to be everything to everyone except me. Once I accepted that, I thrived. Not survived, but truly thrived.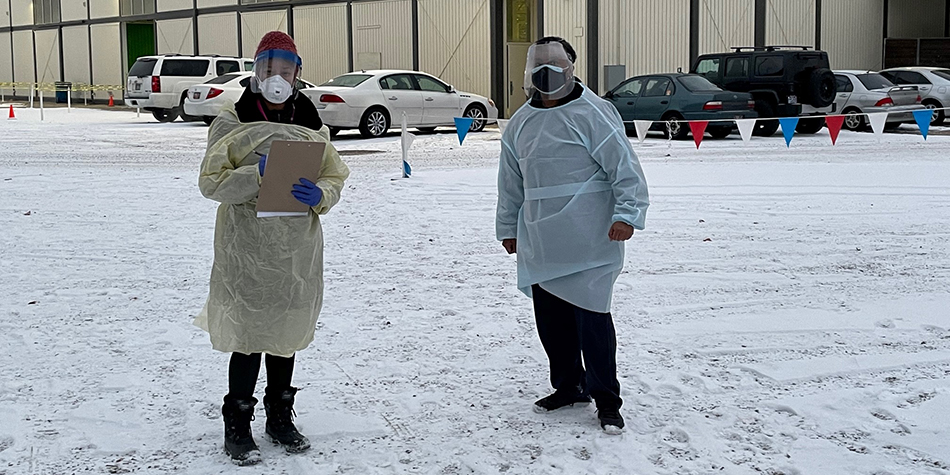 My time with ITF resulted in a streamlined cohesive approach to onboarding, automated processes for a rapidly expanding task force using platforms like Microsoft Forms and Power Automate, the collaborative creation of an external resource library for COVID-19, the adoption and integration of Microsoft Teams for over 100 staff, the migration of more than 10,000 files to Microsoft Teams, and weekly tutorials on how to use the novel Microsoft Teams platform shortly after its agency debut. The best part of this whole experience? Letting go of unrealistic expectations.
When I took a step back and stopped trying to be what people never asked me to be, I created opportunities for myself and others to grow. Maybe Einstein was on to something after all.
Related Links
Global COVID-19
More Global COVID-19 Responder Blogs
More Global COVID-19 Stories
Posted on

by
---
Page last reviewed:
January 10, 2022
Page last updated:
January 10, 2022