Routine Monitoring Reveals COVID-19 Surge in Brazil
Posted on

by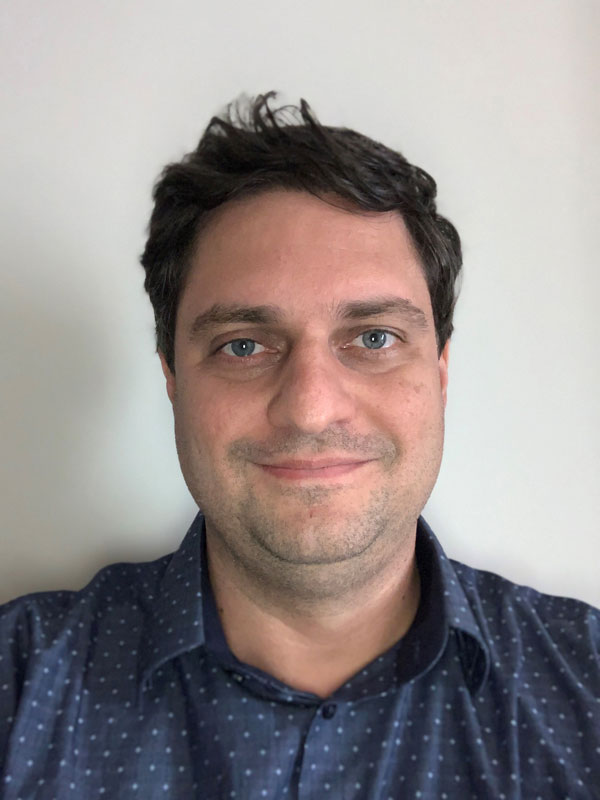 Brasilia, BRAZIL – A native of Brazil and a medical epidemiologist by training, I joined the CDC South America Regional Office on August 31, 2020, as its Senior Technical Advisor. The global pandemic had been going on for most of 2020, and I remember the sense of dread I had when I first heard about it. It seemed that the world was going to face a challenge it had not seen in centuries.
It was early January 2021, and I was at work doing my routine monitoring of news and information coming from friends in the public health community, when I noticed a dramatic surge in COVID-19 cases in Manaus, Amazonas, Brazil. The health system there was crumbling, and people needed help. When I saw the news out of Manaus, I wanted to help. Soon after, I received a plea from the president of the State University of Amazonas to help with the response, and a few days later the Regional Office received the green light to engage with Amazonas' Fundação de Vigilância em Saúde, the State Health Surveillance Foundation.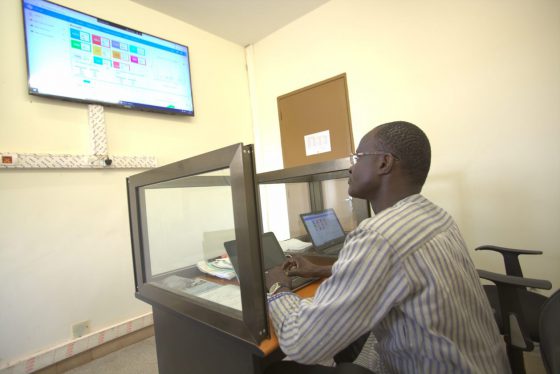 As a result, I was deployed from January 26 to March 12, 2021 to support CDC's partners in the Brazilian Amazon region during its second wave of COVID-19. Together with Dr. Juliana de Fatima da Silva from CDC headquarters, we helped local health officials conduct a cluster investigation in Parintins, a remote city on the Amazon River.
Gaining the Trust of Local Public Health Partners
Before the entire CDC team arrived, I met with local partners and described how CDC could support efforts to investigate and stop the spread of COVID-19 in their communities. Slowly and steadily, I eased their concerns with empathy and diplomacy, making sure they understood CDC was there to help them in any way they thought we could be useful. We did not want to take over their roles and responsibilities.
Thankfully, I was surrounded by a dedicated and well-rounded team with epidemiologists, physicians, and lab specialists. We were adequately funded and fully supported by the team back at CDC headquarters in Atlanta. We had what we needed to succeed.
Reacting Quickly to an Unpredictable Situation
Decisive leadership was also paramount. In such situations, time is of the essence, and, while different courses of action should be carefully weighed, prompt decisions were critical. For example, while we were at the airport in Manaus, several flights to remote parts of Brazil were canceled, including ours. Other arrangements then had to be made quickly to avoid canceling the public health investigation in Parintins. Thankfully, the U.S. Embassy was able to get a plane from the U.S. Air Force. Their help was crucial to conduct our investigation in Parintins.
Working during the COVID-19 surge, I was concerned that the new P.1 variant would be both more transmissible and more aggressive, and that the personal protective equipment I was wearing might not be enough to avoid becoming ill, particularly considering that I was not yet vaccinated at that time.
Faced with this elevated risk of contagion, I never let my guard down. I always wore a mask, sometimes two. I avoided meeting friends and relatives to prevent any possible spread of the virus. I was lucky to remain unaffected despite investigating household and hospital transmission for quite a few hours.
Drawing from Experience in Africa
Last year, I was working in southern Angola, where living conditions are quite precarious, including limited access to drinking water. Things got worse when COVID-19 hit Africa in late March of 2020 and Angola entered full lockdown. Thus, the projects I was managing there for an Italian nongovernmental organization had to be stopped. By late April I lost my job and was repatriated to Brazil.
My experience in Angola helped me to better understand different perspectives stemming from diverse cultural backgrounds. It also made me more at ease during moments of material hardship. And those skills are precisely what's needed when you engage with local communities or work in resource-limited settings, such as those in the Amazon region.
Dealing with Pandemic Isolation
I have learned that I am not as comfortable living in isolation as I thought I would be. I did miss a lot the interactions with my extended family and with friends. On the other hand, I loved the possibility of teleworking most of the time! That certainly helped me keep a better work-life balance.
Whenever possible, I like to be outdoors, especially in aquatic settings, such as waterfalls, swimming pools, or at the beach. However, when I must stay indoors, I devote myself to reading, cooking, and streaming movies or TV series. I hope people understand that no one is safe until everyone is safe. So, we must be mindful of how our actions impact others and fight hard to make sure everybody around the world gets their vaccine as soon as possible.
Posted on

by
Page last reviewed:
January 9, 2022
Page last updated:
January 9, 2022