Going Home to Brazil to Investigate a New COVID-19 Variant was Enormously Rewarding
Posted on

by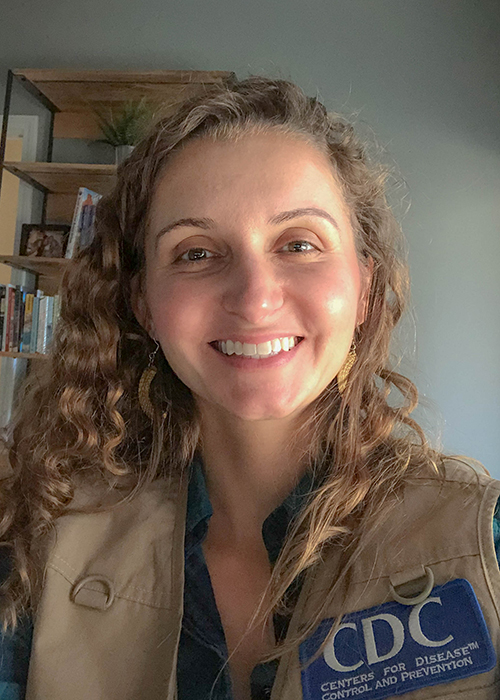 MANAUS, Brazil – I was born and raised in Brazil, near the city of São Paulo. There, I got a medical education at a top institution, a privilege very few have. When I decided to come to the United States to pursue residency and training, it was not without some self-doubt. I knew the opportunities I could get in the United States, such as working at a place like CDC, were not available in Brazil. Yet, I felt as if I was leaving something very important behind, and it wasn't an easy choice to make.
Earlier this year, I found that I was able to serve both countries I love by helping health officials in Brazil find needed answers during a time when a new variant was spreading in the country. It was the experience of a lifetime.
Much like the United States, Brazil is a very large, beautiful, and diverse country, so when myself and Roberto Jorge Freire Esteves, MD, (who is based at CDC's South America regional office in Brasilia, Brazil) arrived in Parintins, it felt very familiar, but also a bit foreign. The warmth and demeanor of the people were unmistakable. I was amongst Brazilians. But, as I had never been to the north region of the country, I was shocked by the poverty and bare health infrastructure I saw.
I was recruited because I speak Portuguese and am an infectious diseases physician. My skills and experience matched those necessary to investigate a new variant and its role in the worsening COVID-19 outbreak in the Amazon region of Brazil.
My job was to set up and conduct studies on the new variant, known as P.1. We started with the outbreak investigation in Parintins and then moved to set up a larger and more structured investigation in Porto Velho that is still ongoing.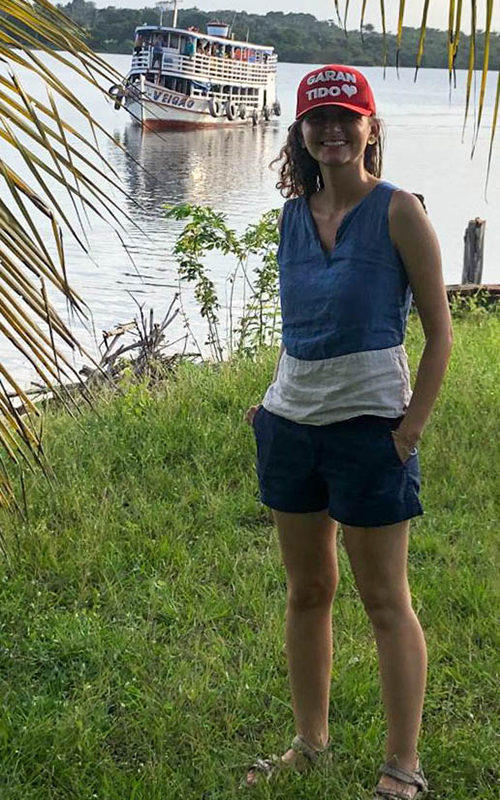 We had to launch the investigation very quickly. This work included obtaining and transporting supplies to Parintins, a remote river island in the Amazon River where there are no roads. The lockdown made the supply chain to Manaus very challenging. But Roberto and I knew we had to get it done even if it meant last minute shopping for whatever we could get in pharmacies and supermarkets to make sure the study happened.
While there, we were supported by a stellar team in Atlanta that made sure everything happened as it should at CDC. They provided technical guidance on laboratory procedures and organized funding from a mix of resources, helping to secure urgent support from CDC Foundation for critical lab supplies, data management, and the evaluation activities. They helped me think through scientific and methodologic questions, ethical and logistics issues, and gave us the moral support to accomplish what we needed.
It was quite an experience, and I had mixed feelings. There was the sense of adventure, like when Roberto and I reached the port at the last minute to ship materials by boat – we barely got there in time to ensure the materials arrived in Parintins on time for the investigation.
There was the sorrow of visiting an ICU where 100% intubated patients died if they were not airlifted to the state capital. Knowing this would be the fate of the patients I saw was devastating. And I heard numerous stories from everyone I met about friends, family members, and partners who were lost too soon to COVID-19.
There was also the joy of receiving small gifts, such as fresh picked fruit from local people, and the excitement of investigating something that helps people who really matter to me. There was that unique feeling of being where I belonged.
When I am not deployed, I work in the Center for Global Health's Division of Global HIV and TB (DGHT). In my global work with the U.S. President's Emergency Plan for AIDS Relief, I learned a lot about the nuances and sensitivities of scientific and international collaborations. It helped me understand the need to respect the role of partners and local authorities, who ultimately have ownership of the situation.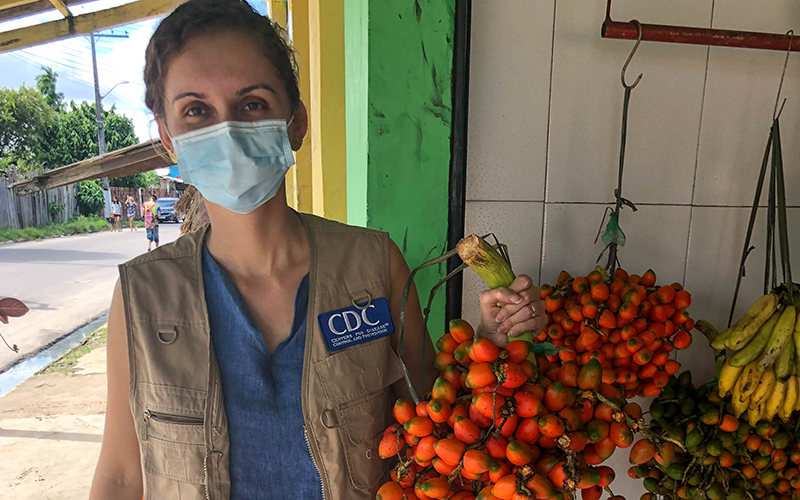 Those experiences came in very handy in my COVID-19 work as well. Everything we do is fundamentally built on relationships and trust. Establishing a connection is essential to be welcomed and successful.
What we learned in Parintins was very valuable. It taught us what we are up against with the P.1 variant. I'm glad to be back in Atlanta, where I also feel at home, among hiking trails, mountains, and waterfalls around North Georgia when I'm not at work. When all indoor activities were restricted, we started picnicking outdoors, a habit we now find far more pleasant than dining in noisy restaurants.
My husband and I are fully vaccinated, as are my dad and mom. I have championed vaccines with all my friends and friends of friends who have questions or doubts about it. I feel very strongly about their value, efficacy, and safety.
Both in my work at DGHT, where we have at our disposal a large infrastructure that provides quality care to the most at risk people in the most vulnerable places on the planet, and in my work with COVID-19, it feels to me this is indeed the job I wish I had when I got on the plane 10 years ago. It was all worth it.
Posted on

by
---
Page last reviewed:
January 9, 2022
Page last updated:
January 9, 2022