Continuing to Fight, 10 Years and 12 Outbreak Responses Later
Posted on

by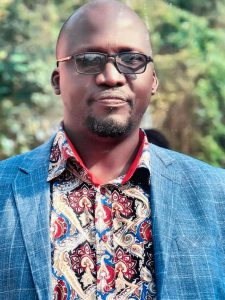 When I heard COVID-19 was spreading around the world, I struggled personally, knowing we would be responding for a long time. I needed a silver lining to keep me grounded and give me hope so that I could focus on helping my country.
As COVID-19 spread across Europe, it was clear that COVID-19 was going to be a very different threat to Uganda. It was not like Zika or Ebola, with African names that Ugandans were familiar with. This was the pandemic the world has always feared but was not prepared for. But, for me, the silver lining was that the virus had not yet arrived in Uganda and we had some time to prepare.
Each outbreak prepares us for the next one as we build new skills and apply them. Each response builds on the next, and responding to outbreaks is a never ending task for public health workers. This became very evident as we were working Ebola and along came COVID-19.
I proudly serve as a first responder on the National Rapid Response Team, under Uganda's National Task Force. I watch for signs of emergencies and prepare to take the call and respond immediately. Our team is trained and prepared to support all aspects of a public health response, including quickly identifying cases, tracing contacts, collecting and analyzing data, collecting and testing samples, and making recommendations for public health action. My CDC team works closely with the government of Uganda and other partners.
But my team also had concerns about getting sick with COVID-19, which added to the stress of working on an emergency response. We were all concerned for our friends and our family, so the pandemic was deeply personal to us. I worried about my wife, children, siblings, parents, and my workmates. I was dealing with a lockdown, a new team, and new habits, like wearing masks. Juggling personal concerns and a demanding, stressful job was one of the biggest challenges I have faced. However, years of training and responding to emergencies made me better prepared to respond to the pandemic and gave me some hope, my silver lining.
My team kept me strong and motivated. Ugandans are a resourceful, resilient, and united people. Our resilience allows us to continue to this fight for our communities. Together, the country has worked to slow the spread of COVID-19 and made our job of managing COVID-19 possible.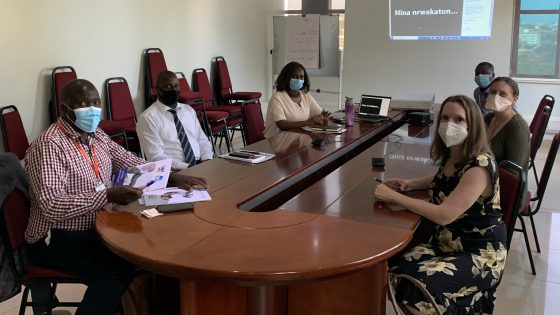 This pandemic has taught me how important it is to take care of myself. I make it a priority to stay active. When I can, I wander off to become a better animal keeper and enjoy nature. I have also learned to focus on things that I had once forgotten, including a few old house projects.
This pandemic is affecting everyone. My family and I continue to take measures to protect ourselves from COVID-19. We wash our hands often and wear masks around others. We have avoided crowds, social events, and other activities that involve close contact. I haven't even been to the  barber since the pandemic began. Keeping social connections is important, so we talk a lot to family members virtually. Technology has allowed us and the world to stay connected.
Ugandans continue to survive and our community stays strong. We will survive this pandemic. Maybe that's the ultimate silver lining.
Posted on

by
---
Page last reviewed:
January 9, 2022
Page last updated:
January 9, 2022