Chagas disease in the United States: We've made lots of progress, but our work is not done
Posted on

by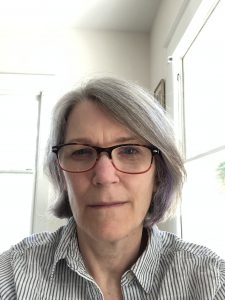 I have seen many important and positive changes around Chagas disease awareness, diagnosis, and treatment over the past few years, but there is still much to do. 
Chagas disease is caused by the parasite Trypanosoma cruzi. Chagas disease is usually spread by triatomine bugs but can also be spread by an infected mother to her unborn baby. It can lead to serious heart disease and, less often, death. There are more than 300,000 people living with Chagas disease in the United States, most of whom acquired the disease in Mexico or Central and South America and are unaware they are infected. Most U.S. healthcare providers are not very familiar with Chagas disease and, until recently, benznidazole and nifurtimox—the two drugs used to treat Chagas disease—were not commercially available in the United States.  
For years, CDC has filled these gaps by educating providers, answering their questions about Chagas disease, and making sure U.S. patients with Chagas disease could get treated with benznidazole and nifurtimox by sending drugs to physicians to treat their patients using special permission from FDA. As of October 2020, both benznidazole and nifurtimox are FDA-approved and are commercially available in the United States. This has been a big step forward: healthcare providers can order Chagas disease treatment drugs for their patients directly from pharmacies instead of going through CDC.  
However, treatment can only be prescribed if the provider thinks about Chagas disease as a health concern for their patient and knows how to diagnose and treat it. To do this, the provider needs to know who is at risk by understanding how people acquire Chagas disease and where it's transmitted.  
Chagas disease is usually a silent infection – it can take decades before effects such as irregular heartbeat and stroke show up. Early diagnosis and treatment will prevent those symptoms, but only if Chagas disease is on the provider's radar. For a long time, only a few of the patients in the United States were being diagnosed with Chagas disease and usually only after the disease had caused heart failure.  
I noticed a change in 2007 after the introduction of blood donor screening for Chagas disease in the United States. Millions of people donate lifesaving blood every year, and their blood donations are screened for infection. Starting in 2007, some blood donors began visiting their providers for guidance after receiving notices that their blood had screened positive for Chagas disease. Many providers did not know how to respond to their questions about Chagas disease but knew to call us at CDC for help.  
My team and I have a dedicated inquiry phone number and email address (404-718-4745, parasites@cdc.gov) for providers with questions about parasitic diseases, including Chagas disease. Our parasitic diseases laboratory offers confirmatory testing for Chagas disease, while our epidemiologists and medical officers provide answers to providers' questions and guide them through evaluation and treatment of Chagas disease. We also tell providers where to get the commercially available drugs and connect them to an expanding network of Chagas disease experts in the United States willing to provide peer-to-peer support. 
This emerging network is largely due to CDC's work with partners and the focus on making sure providers think of Chagas disease when they see patients at risk. Currently, CDC is working with partners at Boston Medical Center, Einstein College of Medicine, and Texas State University who are finding innovative ways to inspire awareness in providers likely to see Chagas disease patients. 
So, yes, a lot of progress has been made. 
Instead of a single source for 

Chagas disease 

drugs

, providers can 

now 

get benznidazole or nifurtimox from pharmacies. 

 

There 

are

 increasing number

s

 of 

medical education opportunities, including webinars and 

local hospital presentations on Chagas disease. 

 

There are now clinical experts across the United States ready to help colleagues who

have never

 treated Chagas disease patient

s

 before. 

 
There is still a lot of work to be done to increase provider awareness of Chagas disease in the United States. One area of particular concern to me is the number of babies born with Chagas disease because mothers with Chagas disease can spread the infection to their unborn babies. We need to find ways to test pregnant women and make sure babies born to infected mothers receive treatment if necessary. Many of the clinical experts we work with are focused on this challenge now.  
There is still a lot of work to be done, but I look back over the past 15 years and am so proud about how far we've come. 
Related Links 
Posted on

by
---
Page last reviewed:
January 9, 2022
Page last updated:
January 9, 2022