"The Human Element"
Posted on

by
Rachael's work in Bangladesh took place August – September 2019, before COVID-19 emerged.
The setting was ideal. We were on the top floor of a hotel where a training was being held in the Fall of 2019. Our chairs overlooked the expansive beach of Cox's Bazar, Bangladesh and we had just finished a light snack of tea and samosas. My interview with the supervisor for mortality surveillance was about to dive into the meat of information flow and data quality when he halted the conversation with one simple phrase.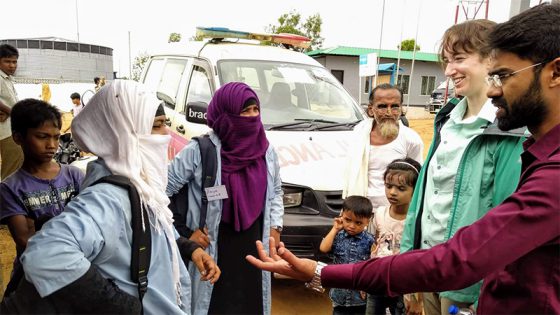 "We forget about the human element."
I was taken aback. As a newly minted internal medicine doctor, fresh from residency at Brown University, the human nature of daily patient interactions was still fresh on my mind. My world had recently done a 360-degree turn, from 16-hour shifts in the hospital to 24-hour international flights for humanitarian emergencies. Bangladesh was my first deployment as an Epidemic Intelligence Service (EIS) Officer for the Centers for Disease Control and Prevention (CDC). I was traveling with my colleagues from the Emergency Response and Recovery Branch within CDC's Division of Global Health Protection to help evaluate the community mortality surveillance system for women of reproductive age (WRA) in the Rohingya refugee camps.
In a population of approximately 900,000 individuals living in refugee camps on the border of Bangladesh and Myanmar, the WRA camp mortality surveillance system was put in place to track deaths of vulnerable Rohingya women. The idea was simple: if we could analyze and understand why deaths had occurred, then host communities and non-governmental organizations could introduce programs and initiatives to reduce preventable maternal deaths.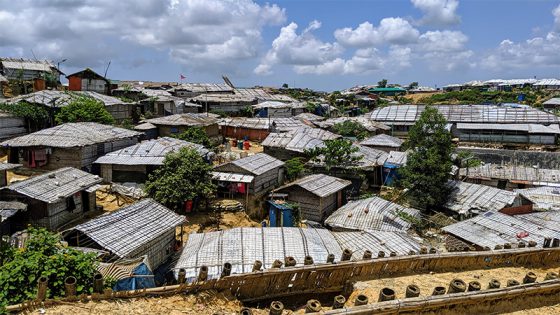 However, capturing deaths among a fluid population living in a sea of improvised sheds, without specific addresses or phone numbers, is often much more difficult than it sounds.
My past 48 hours had been a hurried scramble from board certification exams to international airport-hopping. I was familiarizing myself with the surveillance system: learning what the community mortality form would include, where local partners were recording electronic data and composing a set of questions for interviews with key players.
My goal was to help local organizations on the ground by recommending a more efficient system producing more robust data. The work was all-consuming, a  flurry of spreadsheets, documents, and handwritten notes. I was rushing to gather data, already on my third interview, when the supervisor's statement made me pause.
The silence echoed between us as he looked out over the ocean. His concern and fatigue were clear in the lines under his eyes. So much need and so few resources. Closing my notebook and leaning forward I said, "Tell me their stories."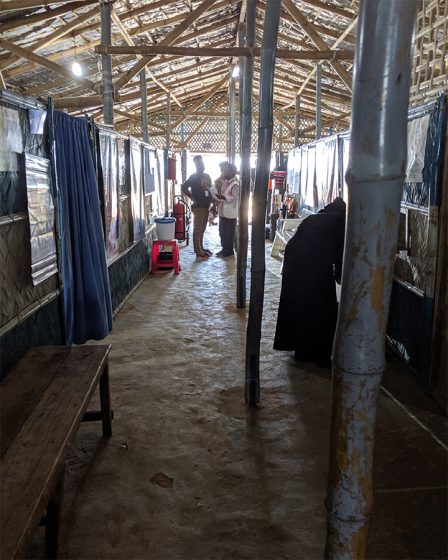 The next forty-five minutes were spent listening to him share some of the stories behind the names on the forms. A young woman, torn between delivering at home because her mother-in-law said that this was how things had always been done or going to her antenatal care health facility. It was a familiar tale of tug-of-war between the history of often successful family traditions and a new generation educated by community health workers. When the labor pains began, she ping-ponged back and forth from the mat on the floor of her family's shed to the cot at the camp health facility. Finally, she chose to remain at home, in the comfort of centuries of family knowledge and away from strange faces in a foreign health facility. Hours passed, the baby still did not come, and the pain grew worse.
Her husband, now worried for the safety of his wife and their unborn child, insisted they go to the health facility. But time did not heed the complicated battles between a pregnant woman and the realities of living in a refugee camp. The sun had set, there were no lights on the road, and no transportation to navigate hand-carved dirt paths. Still the fight for life persisted. Her family and the community mobilized to bring her to the health facility. Again, time ticked forward, and the health facility realized her care was beyond their capacity. Health providers insisted she be transferred outside the camp to the referral center, but the family paused. Decades of persecution and rumors of newborns being sold for money all contributed to their hesitation. It was only after repeated compassionate conversations with health care providers and the woman's continued complaints of pain that convinced the family to consent. The ambulance was called.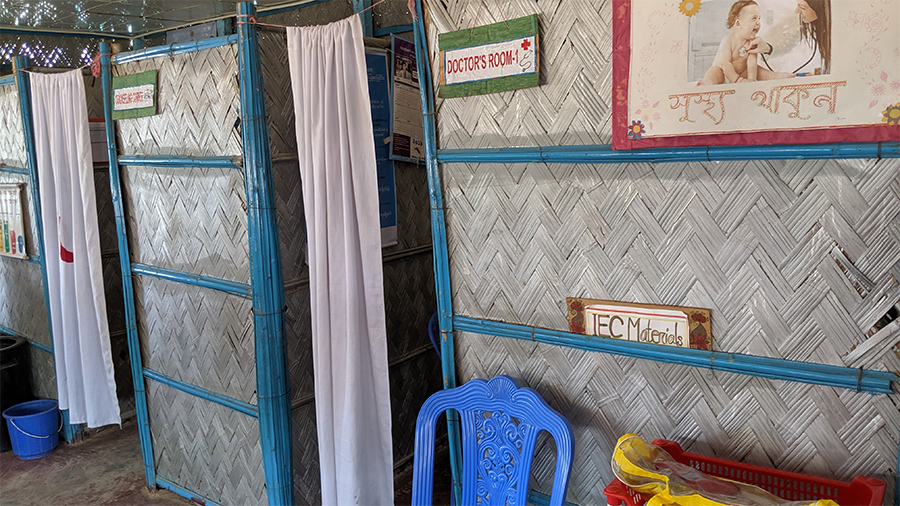 Although it may seem that this would have ended the hurdles, the ambulance's arrival was just another step. There were hours ahead to the referral hospital. They began the journey only to turn around to come back for an infant in respiratory distress. A refugee camp does not have the luxury of waiting for a second vehicle; and who can weigh one life versus another, an infant in distress versus a woman and child yet unborn.
Sixteen hours after arriving at the camp health facility and over 24 hours since her labor began, her swollen belly lay under the surgeon's knife at the referral hospital. Beneath the blade, they found an abdomen full of blood. There was nothing more that could be done. Both the unborn child and mother never made it back home. By the time I met her, she lived on as a tick mark in a maternal mortality spreadsheet. Her memory became a seed in a forest of individuals who, when studied collectively, could lead to changes in the system.
The new system could help prevent death in another mother and unborn child in the same situation. In public health service there is often comfort in the safety of numbers, data that drive decisions, and policy that can impact populations instead of individuals. However, we must constantly remind ourselves is that these numbers are not simply equation formulas; they represent individuals with lives and stories of their own. This "human element" is what drives our work even in the most difficult environments. It is critical to take a moment to hear their stories.
Posted on

by
Page last reviewed:
January 9, 2022
Page last updated:
January 9, 2022