Voices from the Field: Q&A with CDC Namibia Country Director Dr. Eric Dziuban
Posted on

by
What is your role in the COVID-19 response for Namibia?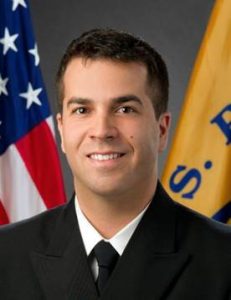 As CDC Namibia Country Director, my role is to lead how this office responds to the COVID-19 pandemic. This includes how we support the Ministry of Health and Social Services, the U.S. Embassy in Namibia, and the public. I spend a lot of time working closely with the Minister of Health and other high-level officials, but I also provide input and support at the technical level, working intensely to help coordinate the different groups of medical experts in the country. I get the information and advice that I need from the CDC Namibia team and channel this advice into the platforms I have, to assist Namibia in making the best possible decisions for the country as we move forward through these challenging times.
What does a typical day working on the response look like?
Every day is different, but one thing is consistent – the days are long! I work on many aspects of the response, from case management, to helping to develop policy and strategy, and being part of all of these platforms takes a long time. I also continue to support CDC's regular non-COVID-19 portfolio in Namibia, and I build in time every day to connect with CDC Namibia staff. Working remotely means that this needs to be a conscious decision. But making time to talk to the team is important and usually it is the best part of my working day. Sandwiched into all of these activities are numerous meetings and calls, both scheduled and unscheduled. I am also our focal point for the media and regularly give print, radio, and television interviews.
What have been some of the early successes in Namibia's response to the pandemic?
Namibia contained the virus in the initial months of the pandemic, and this provided us with much needed time to prepare for when the cases did eventually start to spread in the community. I have been particularly proud of how our team has supported the Ministry of Health to strengthen the HIV program during this time. We have seen a rapid roll out of multi-month dispensing of HIV medicine, and have helped to set up strategies to make sure that patients from Angola who come to Namibia for their medicine still receive this in spite of the border closures.
What have been some of the challenges so far?
We will have to deal with COVID-19 for a long time. When a threat isn't immediately present, it can be difficult to get the necessary buy-in to stimulate change. However, I am pleased to say that the CDC Namibia office has not been affected by this, and the team worked tirelessly to build a long-term response strategy even before transmission started intensifying here. We sourced funding to hire additional temporary positions into our office, and these staff will provide us with the necessary capacity to continue to respond to COIVD-19 efficiently, effectively, and sustainably.
What other disease outbreaks have you worked on and how is the COVID-19 response different?
I have worked on HIV in Africa for a number of years and also on CDC's response to the Ebola and Zika outbreaks of the 2010s. The COVID-19 pandemic is unique because of the vast global impact. Unfortunately, this has also amplified the amount of misinformation that has spread. The misinformation negatively affects the decisions the public makes, and this makes it harder to create policies and strategies that the public trust and will act upon.
How has your experience of working at the CDC helped you in this role?
CDC is the nation's leading science-based, data-driven, service organization that protects the public's health, and I continually use science and data to inform our decision-making in Namibia. This pandemic has affected our personal lives, our professional lives, and the economies in which we live. However, by constantly leaning on the science and data for this pandemic, we continue to make decisions for the right reasons.
How does being a Commander in the Commission Corps influence your role in the pandemic?
The core values of the USPHS Commission Corps are leadership, integrity, service, and excellence. I work to bring all of these values into my activities every day. I provide leadership to the CDC Namibia team, whether in exercising judgment or sometimes just through listening. I use integrity when I speak to the media, providing credible information that the public can trust. I serve my team and Namibia trying to meet all of the demands that come my way at this time. I hope that I show excellence in all of my responses, giving input to the best of my ability. It is not always easy to get everything right, but these are values that I believe in and that I work to apply every day. I'm sure someday I'll be able to use hindsight to see gaps in my approach, but this is also part of being a successful Corps officer: learning from experiences to continuously improve.
What have you learned from this experience?
The COVID-19 pandemic has made so many people feel a sense of loss and loneliness. However, although we are required to be physically distant from each other, I have become closer to my CDC Namibia colleagues in other ways. A pandemic is brutal, but events like this can bring out the best in us, and I am proud to be working in the team where the best qualities are continually showing themselves. This crisis requires us all to change, and I have appreciated how so many of our team have stepped forward to fill needs and gaps, even at some personal risk. I have learned that leaders can tap into the courage of their teams, motivating actions that are challenging and even opposed by outside forces, when the mission has been clearly defined and everyone is working toward that greater purpose.
Posted on

by
---
Page last reviewed:
January 9, 2022
Page last updated:
January 9, 2022