Thirty years of a Unique Partnership to End Polio-GPEI
Posted on

by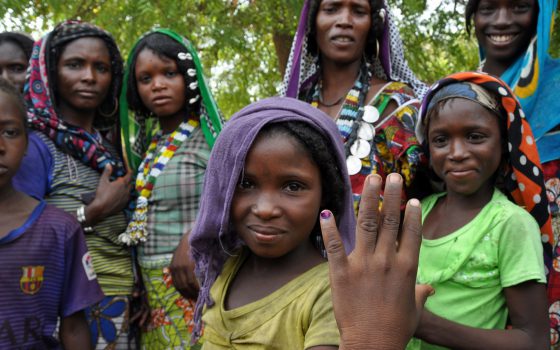 In 1988, CDC joined three other partners (World Health Organization (WHO), United Nation International Children Fund (UNICF) and Rotary International to launch the ambitious Global Polio Eradication Initiative (GPEI). The world was a dangerous place with respect to polio. A case of polio occurred every 90 seconds, meaning 350,000 children had paralytic polio every year. As GPEI's eradication efforts accelerated, the Bill and Melinda Gates Foundation joined the four partners to create the current GPEI core membership. Currently, there have been 22 cases globally this year. We are undoubtedly on the "last mile" of the road to zero. The results to date are clear- the unique public/private partnership has resulted in the fewest cases of polio in history and one of the broadest public health surveillance systems ever administered.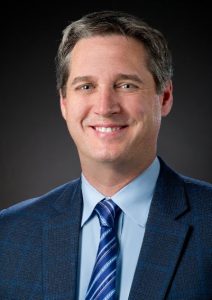 Though it is important to take note of the progress made, we should not lose sight of the mile in front of us. The drastic decline in the number of cases is an incredible feat, but more hard work must be done. The remaining pockets of the globe where polio persists include security challenged areas that limit access to children for vaccination and case detection, fragile public health systems that need bolstering to deliver these services, and remote, hard to reach geographies.
Where are we today? We still have on-going transmission in Afghanistan and Pakistan. Even though Nigeria has not reported a wild poliovirus case in over two years, we still have areas inaccessible to vaccination teams and surveillance officers in Northeast Nigeria. We are still making inroads in each of these countries by gaining access to areas once unreachable by vaccination teams and by increasing the number of children receiving vaccination. We are responding to several outbreaks of circulating vaccine-derived polio virus (cVDVP) in the Democratic Republic of the Congo (DRC), Nigeria, in the Horn of Africa, including Somalia and Kenya, and in Papua New Guinea. In addition to interrupting transmission of wild polio virus (WPV), we also have to aggressively pursue vaccinating children in these areas not only to stop current outbreaks, but also to prevent future ones.
This last mile will be an extremely complex one and while we are very close to eradication, we need to remain clear-eyed about that road ahead and resolute in our pursuit of completing this work. As long as polio remains anywhere in the world, the global community remains at risk. Failure to stop polio in the last remaining countries could result in as many as 200,000 new cases every year, within 10 years, all over the world. This reminds us that the goal is not to go from the current high-level investment to nothing at all, but to continue our relentless pursuit of global eradication. If not, we run the risk of perpetually investing considerable sums of money and resources to keep the world's population vaccinated.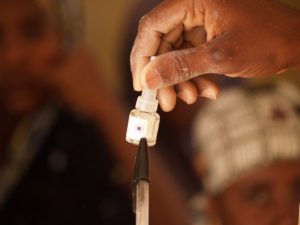 Over the last 30 years, our success in stopping outbreaks and preventing the spread of disease have been due to the collaborative strength of GPEI. This collaboration has not only extended between institutions, stakeholders, and nations, but between millions of volunteer vaccinators worldwide to community health workers, local leaders, program managers, scientists, policy makers to men, women, and children who have mobilized to eradicate polio.
In January 2014, I recall participating in a particularly meaningful polio campaign in a rural part of Kano state northern Nigeria. We were traveling a densely populated street with a festive marching band. Their purpose was to draw crowds to encourage children to get polio vaccine. In the midst of all the chaos, sounds, and structures, a 7-8 year old young girl approached. She whispered something into the local supervisor's ear. Very quickly, he said, "We have to go! Quick- it's important! ". Unsure of what was happening, we followed them through a few streets and arrived at a very different scene- one that was desolate and quiet. There was a riverbed with no water, sand everywhere, and half built concrete structures lining the street. As they lead us to a house, the supervisor shared, "A baby was born last night". The little girl entered the home and proudly emerged with her father and new baby brother. At that moment, the baby received his birth dose of polio vaccine. It was clear that the little girl was thrilled to have a new baby brother and was eager to give him a present. What she didn't fully comprehend was the gravity of the gift she'd provided – the gift of a lifetime without polio. This young girl had contributed to our global effort! We are so close to having that opportunity for generations to come.
GPEI has administered 15 billion doses of polio vaccine since 2000 and immunized 2.5 billion children. Although this is impressive, CDC is committed with our GPEI and country partners to ensure that every last child receives polio vaccine.
As we celebrate World Polio Day and the 30th Anniversary of GPEI, remember that just because we've seen a 99% decline in annual polio cases doesn't signal success. It represents a successful milestone that encourages us to finish strong and race through that last mile. Now is not the time to relax, but to accelerate our pursuit of a polio-free world.
Posted on

by
Page last reviewed:
May 11, 2021
Page last updated:
May 11, 2021