CDC works with countries to identify children infected with hepatitis B virus and generate the evidence for hepatitis B vaccine birth dose introduction
Posted on

by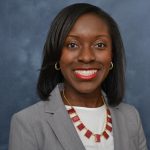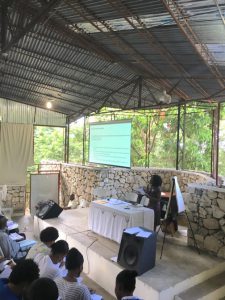 Around the world, approximately 257 million people are infected with hepatitis B virus (HBV), and about 700,000 die every year as result of the long-term, chronic health threats from HBV, including liver disease and cancer. But, such suffering can be prevented with a vaccine! More tragic still, newborn babies infected at birth by their mothers, as well as children infected under age five, run the highest chance of developing chronic health threats and death. Yet, they could be protected by at least three hepatitis B vaccine shots, with the first shot given within 24 hours of birth (birth dose) followed by 2 or 3 additional shots during infancy, according to the World Health Organization (WHO) recommendations.
As a pediatric infectious disease doctor and an epidemiologist with CDC's Global Immunization Division, my primary commitment is to the health of children around the world, which includes helping countries follow WHO hepatitis B vaccination guidelines.  Some countries want to know the number of children infected with HBV either before introducing hepatitis B vaccine birth dose or to ensure all children have access to the vaccine. Haiti and the Philippines are two such countries. Each country, as well as each WHO region they belong to, has set a goal to get rid of HBV infections.
Haiti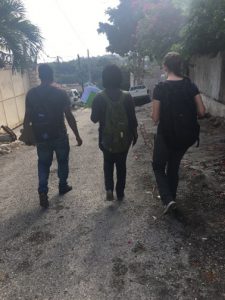 As a member of the Pan-American Health Organization, Haiti's goal is to reduce HBV infections to less than 1 out of 1000 children by 2020. Children in Haiti do not routinely receive hepatitis B vaccine birth dose .
I was part of the CDC team, along with team lead Rania Tohme and Lana Childs, that went to Haiti at the request of its Ministry of Health (MOH) to help them reach that goal by finding out how many children were infected by HBV. Lana and I trained the survey team on how to give a questionnaire and how to test the children for HBV infection. The survey team went to houses all over Haiti in November 2017. They tested 1152 children from age 5 to 8 years old for HBV infection. Haiti's MOH can use the results from the survey to guide them on the importance of adding the hepatitis B vaccine birth dose to the recommended vaccine schedule. The overall impact of this work should increase the number of infants protected against hepatitis B.
Philippines
As a member of the Western Pacific Region, the Philippines has set its goal to reduce the number of hepatitis B infections to less than 1 out 100 children. The Western Pacific Region has had the highest number of people infected with HBV in the world.
In the Philippines, the National Immunization Program (NIP) offers the hepatitis B vaccine birth dose followed by 3 doses of the hepatitis B vaccine, but not enough children receive all the vaccines. The Philippines' NIP wanted to know how many children are infected with HBV, so they asked CDC to help them find out. I worked with WHO, NIP, and other partners to plan and carry out a survey. In summer 2018, survey teams started collecting vaccination information and testing children for HBV infection at households all over the Philippines with the goal to collect information for 2200 children ages 5 to 7 years old. The survey is projected to be completed in July 2018.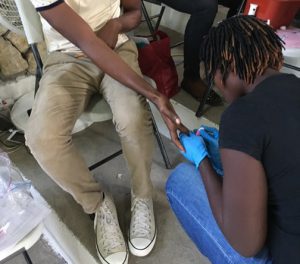 These two surveys highlight CDC's role assisting countries find out how many children have HBV infection, and find out how well the country's immunization program is doing to reach children with the hepatitis B vaccine. When either survey identified infected children, the survey teams advised the parents to follow-up in the nearest health facility to confirm the infection. The teams also provided parents with disease information, ways to keep the child from being further effected by HBV infection, and ways to prevent it from spreading among family members.
CDC will continue to provide technical and financial support to generate the evidence to introduce the birth dose and improve hepatitis B vaccination around the world to avoid the tragic consequences of hepatitis B as we work toward the worldwide hepatitis B 2030 elimination goal.
Posted on

by
Page last reviewed:
May 11, 2021
Page last updated:
May 11, 2021